---

Making Success a Standard

Al De Wachter
ICS Inc
Creating and implementing office standards has been recognized by many industry experts to be one of the last remaining frontiers for double-digit savings in a contractor's office.











This document suggests reasons to use a standards-based approach and provides a tactical road map to "making success a standard" in your organization.
A representation of a typical project lifecycle, and where standards can be used, is made by the following graphic:

For the purpose of this article, "standards" are defined as prepared, well thought-out systems that can be used repeatedly from job to job.
A contracting company operating without standards, or with poor standard practices, is:
Spending too much time and money on every job

Losing profitable work to the competition

"Re-inventing the wheel" with every new project

Over-extending staff, resulting in further mistakes and problems

Increasing the chances of costly errors
When implementing office standards, here are your top ten reminders:
10. Sales and Operations should use the same standards.
Sales personnel can accurately build detailed estimates in record time. Operations personnel receive estimate information in a consistent format that they recognize and helped to develop.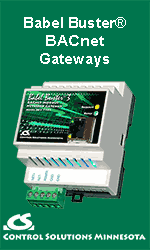 9. Keep your standards current.
Database information (material prices, available parts, etc) is constantly in flux. When a standard is used, you should be certain to cross-reference it for accuracy with the most current data available. Automating this process is recommended.
8. Field-test for accuracy.
As standards-based estimates are designed and executed, knowledge is refined through feedback, and subsequent estimates and submittals are further improved.
7. Share your standards.
Make standards easily accessible to all members of your team. Can standards be developed and distributed between satellite offices, branches or within your dealer group?
6. Make your standards easy to use and create.
Keep the process to create and apply standards as user-friendly as possible. Utilizing drag and drop routines or similar technology will keep things simple.
5. Your standards should be easy to find.
There's no point in having standards that are hard to find. Make sure your standard systems can be easily located, based on simple search criteria. It is also helpful to be able to pre-view the contents of a standard system before importing it into your current estimate or design.
4. Easily adjustable and customizable.
Standards will be 'close' but may not be 'perfect' for the job at hand. That's OK if they can be easily customized. A powerful approach can be to build standards that contain as many options as possible. Users can then quickly remove unnecessary information to customize.
3. Maintain one database for Sales and Operations.
Shared product databases result in drastic reductions in database management costs and will keep your teams "on the same page". Ideally, this database should support your estimates, designs, material ordering, job planning and related job aspects.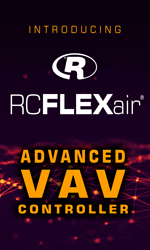 2. Make your standards complete.
The better your standard systems reflect the final product that is sought after, the more savings you will enjoy. In BAS systems, it is important to have the option to include:

Detailed Cost estimates

System logic (flow) schematics

System wiring details

System panel layouts

Sequences of operations

Various user notes

Equipment lists (BOM – Bill of Material)

Schedules for valves, damper, points

MMI graphics

DDC panel programming code

Scanned or other connection details for major equipment (Chillers, boilers, ..)

Commissioning checklists

Ability to produce job plans

Schedule of values

Any electronic file that will complete your standard
1. If you have them, use them!
The power of standards has been proven to enable companies to:

Bid more work

Book more profitable work

Avoid major mistakes that cause financial disaster

Reduce project costs

Make staff more productive

Deliver a consistent, predictable, professional product and service

Improve understanding and communication between Sales, Operations and Management
---
About the Author
Al De Wachter has been active in the Building Automation industry for over 37 years. He has held senior positions with leading companies in the field and is currently the president of ICS (Independent Control Specialists Inc). ICS develops advanced productivity software for Facility Automation Integrators and consults on related productivity issues. www.ics-controls.com
---


[Click Banner To Learn More]
[Home Page] [The Automator] [About] [Subscribe ] [Contact Us]