---
Fundamental Changes

In June, Engineered Systems and Building Intelligence Group will be conducting the first Sustainable Solutions Conference.

Paul Ehrlich & Ira Goldschmidt
Building Intelligence Group
On many projects controls and BAS is seen as a "necessary evil", seen as an essential part of a project, but also as frustrating and problematic. Often controls design is done late and in many cases with inadequate attention to detail. As a result it is fairly common for project teams to cite controls as one of the most problematic areas of a project, complaining about comfort issues, performance and operations.















Many of us have been promoting the idea of the "Intelligent" or "Smart" building where open control systems are integrated and optimized then become part of the IT system. This is a great concept, but requires a significant focus on control system design, starting early in the project process to succeed, and as a result is not commonly pursued. But we are now seeing fundamental industry changes that are going to make high performance control systems a necessity.

What changes?

There is an industry shift toward the delivery of high performance and ultimately "net zero energy" buildings. The definition of expected performance levels and schedules for performance have been set and early adopters including progressive states like California and the Federal Government have mandated zero net buildings by 2025. ASHRAE has issued a new high performance building standards, 189.1 and will be publishing a new version of the energy efficiency standard 90.1 later this year. Note that the goal for the 2010 version of 90.1 is to improve overall efficiency by 30% over the 2004 version! Expect to see this continue to require improved performance over the next 10 – 15 years.

So how do we meet these requirements?

There is extensive research being funded by the US Department of Energy and other groups worldwide. In Europe leading edge buildings show that it is possible to achieve a comfortable, high performance building that uses 75% less energy then the typical US building. While the delivery of high performance buildings requires some new approaches including separating heating and cooling from ventilation, the most important change is in building controls and automation. Delivering measurable, verifiable, and sustained efficiency requires a high performance integrated control solution, making control system design an essential element for success.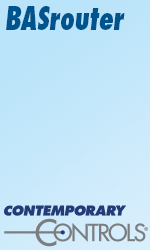 Learning More:

In June, Engineered Systems and Building Intelligence Group will be conducting the first Sustainable Solutions Conference. This event is focused on providing information on how to engineer high performance buildings. We will have sessions focused on system options, design, delivery and operations of high performance buildings with an emphasis both on new buildings as well as evaluating and improving existing projects. This seminar will replace the long standing "Green Intelligent Building" event and will continue to provide strong content on controls and automation and add content on systems, products, and process. We invite you to join us in Chicago as we work together through these exciting and challenging changes. For more details on the conference please see: www.ssconference.com.
---
About the Authors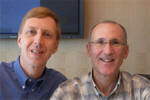 Paul and Ira first worked together on a series of ASHRAE projects including the BACnet committee and Guideline 13 – Specifying DDC Controls. The formation of Building Intelligence Group provided them the ability to work together professionally providing assistance to owners with the planning, design and development of Intelligent Building Systems. Building Intelligence Group provides services for clients worldwide including leading Universities, Corporations, and Developers. More information can be found at www.buildingintelligencegroup.com We also invite you to contact us directly at Paul@buildingintelligencegroup.com or ira@buildingintelligencegroup.com
---


[Click Banner To Learn More]
[Home Page] [The Automator] [About] [Subscribe ] [Contact Us]