---
EMAIL INTERVIEW - Jim Sinopoli, Ken Sinclair & Amara Rozgus
---
Trends in Wireless Controls
A discussion of the trends and impact of wireless controls on the building industry.















Rozgus: What are the trends in wireless controls over the next 5 years? Are mechanical and electrical engineers prepared for the changes in the industry?
Sinopoli: The trend in wireless controls is excellent and the market will have significant growth. Propelling this is several things. The largest is the upgrade of the existing building stock for energy efficiency. When you retrofit existing buildings you have several issues. One is the lack of cable pathways making it difficult to install wire. The other is the issue of abandoned cable. NEC code requires the removal of any cable abandoned, creating an incentive to not install more cable into existing buildings that eventually may have to be removed at some cost. Mechanical and electrical engineers will find wireless makes it less difficult to install controls, resulting in less cost and time.

Sinclair: Wireless Applications will increase exponentially over the next 5 years. Lower cost, increased reliability, interoperability based on open standards packaged with battery-less power supplies. All this growth when coupled with powerful web services will provide a new breed of cost effective products and services.

I do not think that traditional bid and spec mechanical and electrical engineers are ready for the radical changes that wireless coupled with web will introduce in the next 5 years.
Rozgus: Where do you see the push for change coming from? Owners? Engineers? Why do you think this is?
Sinopoli: Owners, engineers and contractors all have a cell phone and a laptop which can connect via wireless. So they're comfortable with wireless in general. I think when they understand the advantages of time to install, ease of configuration and overall cost, they will readily adopt wireless controls.

Sinclair: Change will not come from traditional Engineers, plus they will actually resist the rapid change of this revolution and hang on to the wired infrastructure that they are part of. Complete products with engineered solutions intertwining wireless and web services will leap frog traditional designs. This will reduce fees as the engineered part of the project greatly diminishes. Think about the traditional infrastructure engineering work that was lost when we moved from wired telephones to VOIP and wireless cell phones. Owners will lead this revolution.
Rozgus: What concerns do consulting engineers have when specifying wireless controls? How are manufacturers overcoming these challenges?
Sinopoli: One concern is radio interference which can happen if you're using unlicensed frequencies or if you're in an environment that has extensive use of equipment emitting radio signals, such as healthcare. Consulting engineers will need to survey existing environments for such potential issues, possibly using a device to sense radio frequencies.

Sinclair: Main concern is that the specification time of normal projects is far greater than the technology shift of the wireless industry. Conventional specifications prepared as part of original plans and spec for brick and mortar projects will insure obsolescence. Consultants need to reformat this wireless and all control technology pieces into a "just in time" request for proposal "RFP" based on open standards. This will help insure the newest products and services on the project. Consultants will have to refocus and closer understand the performance piece of these new rapidly evolving products and their relationship with their web services in the cloud.

Manufacturers are providing turn key solutions as a lot of wireless projects will go in as design build with a guaranteed performance of concept and energy savings. This is the biggest wireless market now. Quick and cost effective deployment guaranteed.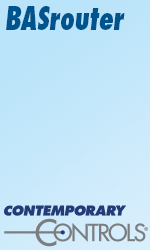 Rozgus: Do engineers need to fully understand regulatory standards (ZigBee, BACnet, etc.), or do you think the manufacturers are covering this adequately?
Sinopoli: They need to understand the basics and manufacturers do a pretty good job of providing that information. They need to recognize how to identify products that are open and adhere to standards and how to properly specify those products in their design.

Sinclair: Consultants are going to have to depend on manufacturers to perform the riggers of their performance spec. The myriad of varied approaches to solve the onsite wireless systems problems cannot be rigid in a traditional specification.
Rozgus: How do you think the EMerge Alliance Standard will affect how engineers specify equipment? (Article about it here: http://www.csemag.com/article/440521-Standard_for_dc_power_distribution_released.php)
Sinopoli: The elimination of the AC to DC conversion is huge, reducing energy consumption, equipment, cabling and complexity. It reminds me of the growth of USB and Power over Ethernet as a means to provide DC power. EMerge seems to address the alternative energy sources we're seeing installed in buildings and expands the use of DC power to a new level. Engineers would specify equipment conforming to Emerge to reduce the complexity of the design and make the equipment easier to install.

Sinclair: This standard is for all types of control "a roadmap for the use of low-voltage dc power in commercial building interiors" it is a new topic, a great topic but does not address wireless and talks about changing building AC power to DC.

In closing; I am betting that rapidly evolving low cost wireless BAS devices that actually work well with open protocols with self discovery, self healing, cell phone like networks closely coupled with web deployment will completely redefine our industry. This dynamic duo will eliminate complex installations, provide; self set up, connection, and commissioning while self populating the needed information for existing web services. As industry equipment such as chillers, boilers, air handlers, etc are moved into place and powered up they will wirelessly connect to their creator and powerful web services will take over complex commissioning. Their identity, an IP address will be a part of the manufacturers, owners, designers, and operators web deployment. It is a new world and these are the next big things. See my article The Next Big Things.

---


[Click Banner To Learn More]
[Home Page] [The Automator] [About] [Subscribe ] [Contact Us]