---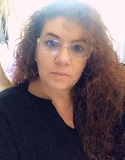 EMAIL INTERVIEW - Monica Holbrook & Ken Sinclair
Monica Holbrook brings more than 20 years' experience in building automation technology, HVAC service and project management to her role at Climatec, LLC. In her current role she helps customers optimize the value of the data collected in their buildings through various advanced application technologies, including data visualization and performance analytics.
Building Data Trends

and the Importance of Data Quality and Collection in Today's Market

Sinclair: Hello Monica! We've heard a lot lately about building data for visualizations and analytics. We have a few questions we'd like to ask. First of all, what do we mean when we talk about building data?

Holbrook: Hello Ken, thank you for having me! At its most basic building data is the information collected from the equipment in the building. A building uses a wide variety of equipment to run, and all of that equipment from the lights in the room, to the plugs in the walls, to the air conditioning equipment, to the elevators and fire/security systems have sensors that provide information. On the HVAC controls alone, we are collecting and storing enormous amounts of data on the comfort conditions of the building and all the associated systems.

Sinclair: How does data impact understanding the performance profile of a building?

Holbrook: A solid collection of data trends for the main equipment of the building provides insight in an efficient and accurate way. In the past collecting data from surveys, meters, data loggers and other hybrid automated and manual processes were time consuming and limited. Every piece of equipment in the building these days is deployed and ready to report back with tons of data. However, in order to capitalize on the available information it must be collected and stored. BAS trends are imperative in today's market. Ideally, the trends are stored at the edge in the equipment controls and archived to a server for storage and ultimately used to optimize performance.

Sinclair: What are some of the challenges inherent to data collection?

Holbrook: Setup and space to store are the most common challenges with data collection. There is often concern and limitation with data trends and local storage that results in many jobs being installed with limited-to-no data trends setup. This represents a loss of vital information for ongoing commissioning and performance reporting. Ideally, every project whether new construction or retrofit would be installed with a minimum set of critical system trends.

The industry standard collection is to store 15 minute samples for analog points and COV (change of value) trends for setpoints and Boolean points. Storing the initial collection of data trends at the edge reduces network traffic and reduces the risk of lost data due to connectivity issues on the network.
Sinclair: What data matters most?

Holbrook: The main performance points and corresponding target values (i.e., setpoints) are critical for performance analysis. Supporting points, like min/max values and other tolerances enhance the quality and depth of the analysis possible.
Sinclair: How important is data collection and trending for the industry?

Holbrook: Absolutely imperative. The advanced reports, visualizations, analytics, fault detection and alarming required in today's "smart building" specifications are simply not possible without robust collection of quality building and system data.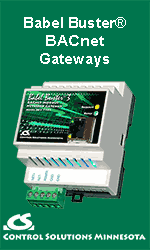 Sinclair: What is data quality?

Holbrook: When we talk about data quality we are referring to the consistency of samples collected as well as the accuracy of the values stored. Missed samples, bad calculation results, and errant values stored are examples of issues that affect the quality of the data. One of the biggest challenges to data collection these days in any industry is the quality and consistency of data.
Sinclair: How do we solve the problem of the lack of quality data for making decisions about energy, capital expenditures and more?

Holbrook: Collect, store and manage! Integrating data sources into a manageable, stable platform is a requirement that is not going to go away. It's becoming more important by the day and we all need a plan for it.
Sinclair: Why are we having this conversation, aren't trends a legacy in our business?

Holbrook: The ability to trend data points is indeed a legacy BAS feature, but delivering on the promise of today's technology requires a level of data management that is still in its infancy in our industry. Highlighting the importance of data and establishing standards for data collection at the very beginning of a project is a conversation we need to keep having until it's as second nature as providing power.


---


[Click Banner To Learn More]
[Home Page] [The Automator] [About] [Subscribe ] [Contact Us]