---

Controls Contracting Operations - Closeout
The final steps to the completion of a successful project

Part 3 of 3

The "preconstruction" phase of a project, (Part 1 of 3)


Steven R. Calabrese
Control Engineering Corp.
On the heels of last month's article on installation (part 2 of 3), we now turn our attention to the final phase, and often the longest phase, of any given project. From punch lists to final closeout documentation, this phase is frequently wrought with complexities that make it difficult, if not downright nearly impossible, to close the books on a project and collect final payment. Yet if approached thoughtfully and implemented properly, this all-to-often neglected phase of a project can be turned out in short order, and all involved can "part ways", at least until the next one!















This month's installment, the final of a three-part series on controls contracting operations, examines just a few of the items and issues required to be addressed at the closeout of any project.
Punch Lists

Kind of an off-putting term for a list of items required to be completed in order to close out a project, huh? Maybe the term originated from the prospect that once upon a time, items completed on these lists were "punched out" with a hole puncher in order to keep track of what was completed and what still needed to be done. Maybe not, but at least in a figurative sense, I suppose.

So punch lists contain tasks that, so to speak, "rise to the top" at the end of a project. Items that are missed, neglected, or items that simply arise due to the nature of the project. It is understood by all that these items need to be completed in order for all contractors to be fully compensated. What's not as easily understood at times is whose responsibility is what, with regard to items that more or less "tow the line" between two trades. That said, it is in everyone's best interests at this point in the project to put aside any disparity and work together to get through the punch lists, so that the project can be completed and everyone can go home!

With regard to controls installations, punch list items are typically minor, and can include any or all of the following: cable tagging, panel wiring cleanup, missing junction box covers, missing and/or broken thermostats and space sensors, etc. Sometimes larger items find their way onto these punch lists, that are more or less scope items that have been missed and are still owed by the contractor. And sometimes those items are disputable, leading to an ongoing debate on whether it's owed or extra. You can see by this, just how these punch lists can linger, long after the dust has cleared and the equipment has left the jobsite.

Commissioning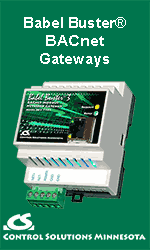 Commissioning means different things to different people. In the controls contracting arena, it basically means checking out all points and validating Sequences of Operation. Back in another lifetime I worked for a company that had a three-tiered commissioning process, probably not unlike many other companies' commissioning processes. In this model, the first tier, or level, deals with ensuring that all hardwired points are indeed present as per the contract documents, and installed in compliance with the project specifications. The second level deals with configuring, calibrating, and validating the functionality of all points connected. And the third level deals with ensuring that all equipment operation is in alignment with the Sequences of Operation. "Level 3" commissioning encompasses checkouts on a project-wide, system-by-system basis, and includes validation of normal operating sequences, startups and shutdowns, interlocks (both hardware and software), and failure modes as defined in the contract sequence specifications.

Of course these days with so many projects striving for LEED certification, the commissioning process has taken on a whole new meaning, encompassing not only controls but many other facets as well. For the controls contractor, LEED certification often means the involvement of a commissioning agent, that will require the controls contractor to perform commissioning tasks that could be considered "above and beyond" what has been historically required. Not that that's a bad thing. On the contrary, however the controls contractor, and other contractors as well, need to understand this and be prepared for it.

End User Training

To achieve owner buy-in of the control systems installation, owner training must be performed. This typically takes the form of several on-site sessions with members of the facility's maintenance staff, and often an "opposite season" session is required 4-6 months subsequent to the initial training that should be performed at the close of the project. It is important for the owner's chosen trainees to understand the importance of this training, invest their time in it, and focus on the training at hand (easier said than done!).

Front-end, or operator workstation training, deals with educating the customer on how to navigate his building automation system graphics package. This includes the basics such as logging on and off, security levels, and browser functions, and then moves in to navigation issues such as getting past the home page, to the floor plans, drilling down to the major equipment graphics (central station air handlers and boiler/chiller plants), and even further down to the zone level graphics (VAV boxes, fan coils, etc.). Finally, scheduling features and functions need to be covered, as well as generating reports, setting up and interpreting trend logs, and alarms notification and acknowledgment.
Tip of the Month:
Just because a project is done and over with doesn't mean that you can toss the files on it! Stating the obvious, but for a reason. The point being, you can't hold on to everything forever. And while computer storage is ever-increasing, just how many old files do you really want to hold on to and manage? And what about hard files? Perhaps the best we can do these days is maintain a filing system of both hard and soft files, the hard files mainly consisting of printouts of the as-builts, and the soft files containing everything else pertinent to the project and in electronic form. Gone are the days of maintaining huge manila folders with tons of paperwork, and thank goodness for that!
One thing that should not be overlooked during this phase is overall training on the basics of the mechanical systems and equipment. Whether done before or in conjunction with the basic "front-end" training, this needs to get done. No sense in getting trained in how to use the navigation graphics package if you don't understand the basics of the mechanical systems and equipment that are depicted within the package, right?

Closeout Documentation

So if you took the lead from last month's column and kept up on your documentation throughout the course of the project, then it should be no problem to incorporate any and all changes made, into the drawing set and Sequences of Operation. This of course is so that you can generate the final set of documents, or the "as-builts", that serve as the final record and get turned over to the customer at the close of the project. This is important for many reasons, and sometimes (oftentimes?) it is not performed to the caliber that it deserves to be, for whatever reasons. Nevertheless, this documentation, if given the proper attention and assembled with accuracy, will serve a great purpose for the foreseeable future of the facility and its systems.

Last but not least is the Letter of Warranty. Most projects are required to be warranted for a year after the date of final completion. That date needs to be put forth by the general contractor, such that all contractors under the general can warranty their systems and equipment from that point forward. The warranty letter is more or less a formality of this procedure. The letter is written by the contractor, is sent to the customer, and simply serves to document the warranty period.


---


[Click Banner To Learn More]
[Home Page] [The Automator] [About] [Subscribe ] [Contact Us]