---
Editorial Comments by Ken Sinclair Editor/Owner, AutomatedBuildings.com
















Connectivity Transforms our Industry
I always like waiting till the last few days to select a monthly theme for our issue, because we operate without an editorial calendar publishing articles and interviews as they are submitted, most of which are only days old. Unfortunately some are only hours old. Within this rapid dynamic there always surfaces a common theme of what everyone is talking about. My summation of what all our informational articles, columns, and interviews are talking about this month is how this new fabric of integration and convergence called connectivity is radically transforming our industry and our business models within.
Of course ConnectivityWeek has us all focused on connectivity but all our other articles share the common theme of connectivity transforming our industry.
I have provided a preview of the Connectivity event which is rapidly evolving. I am extremely honored to have my panelist for my session made up from the senior execs from Siemens, Honeywell, Schneider and Cisco all speaking to the realization that BAS needs to change to a new business proposition.
In Anto's piece Finding the Answer he states; It is a realization that BAS needs to change to a new business proposition, one that leverages great technology now available, creates significant opportunities in greening buildings, and turns buildings into virtual power plants that add value to owners, power utilities, society at large, and of course, the BAS industry.
As you review our massive amount of incredible insightful articles, columns, and interviews your will see that connectivity is truly king and is transforming our industry.
Articles Preview of ConnectivityWeek 2010 Ken Sinclair Finding the Answer Anto Budiardjo, Clasma Accelerating Wireless Controls in the Retrofit Market Louis Viglione, Viconics Inc Pneumatic Integration Wirelessly to IP Jill Fidler, Energy Controls Company Technology Evolves Visual Expectations Sarah Erdman, QA Graphics Virtual Building Energy Management Michael R. Lavelle P.E., Lavelle Energy Kimon Onuma, FAIA, ONUMA, Inc What is a Web Enabled Building Management System? Data Integration Levels Nirosha Munasinghe, Open General The Next Gold Rush? Could Be Your Meter Dave Krinkel, EnergyAI Getting Smarter Lighting Controls into Existing Buildings Jason Choong, Daintree Networks Intelligent Buildings in the Institutional Sector Gord Echlin, Triacta Power Using IP Protocol in an Energy Management Interface Paul Harris, Proliphix Wireless Indoor Air Quality Monitoring Gareth Evans, PPM Technology Ltd Thought Leaders to Converge at ConnectivityWeek Barry Haaser, Haaser Associates
Columns Integrated Lighting Control Paul Ehrlich & Ira Goldschmidt; Mobile is the new HMI Manny Mandrusiak; Controls Contracting Operations: Closeout Steven R. Calabrese;
The Integration Barrier to Smart Energy Toby Considine; Building Connections - ConnectivityWeek Ken Sinclair
Interviews Contextual Data in a Enterprise EMS Lisa Varga; Energy Management Solutions Gus Ezcurra; RCx and Ongoing Commissioning Harry Sim; FAQ's for Smart Grid Interoperability Crisie Charan-Thomas; Zero Energy Main Streets and Cities Denis Du Bois, and Dr. David Orr; Enterprise Energy Management August Flanagan
Reviews ARBS 2010 Trade Exhibition Sydney; IP Video Surveillance; iphone & ipad - Universal Connector?
A return and increase in advertising of these sponsors:
Increased advertising - Energy Controls - The ecWizard is a wireless pneumatic switching device that can be installed in as little as 15 minutes. It provides information to building operators' computers so they can diagnose/monitor their pneumatic zones.
Return of - QA Graphics provides affordable graphic outsourcing solutions for control system graphics, 3D design/animation, drafting services and symbol library graphics. Save time and money - let the experts handle the graphics.
Tell all our sponsors you saw their ads on the AutomatedBuildings.com web site and thank them for supporting your free access to evolving Automated Building Industry information. Click on their ads and view their valuable products and services. Please review all Our Sponsors.
The news just keeps flowing thru our web site and RSS feeds daily, and of course the only way to truly find what you are looking for in the vast quantity of information on our site is with our site search engine http://www.automatedbuildings.com/search/sitesearch.htm
As always lots of new products, plus be sure to check our event calendar to see the number of events we have in our future.
Several of our advertisers have provided links to their very informative newsletters and blogs please check them out.
Building Connections@ConnectivityWeek
Our April theme plays on "Building" as a verb and a noun. Either way www.ConnectivityWeek.com is a great place for building your connections and networks to folks who are radically changing our world. A place to create new networks and strengthening your existing while rubbing shoulders with the folks that are redefining; Smart Grid, Wireless, Web Services, Energy Management, Open Standards, etc. This is the place to gain great insight in to how to unleash opportunities and new business from all of this change.
As for reading Building Connections as a noun come and see our session on
Recreating BAS for Energy Management http://www.connectivityweek.com/2010/#track_355
addressing the interoperability of legacy and new control systems to harnessing Internet and cloud computing applications to reduce costs and improve remote management, BAS is much more than a building manager's control system. This track will review the synergies between the Smart Grid and intelligently controlled buildings, new technologies and applications that improve energy efficiencies, and the challenges that become tomorrow's business opportunities.
Industry experts from the major BAS player will share their thoughts on how to make successful business out of "The Big Switch". If you do not know what that means please read our review of this new book. The Big Switch from Edison to Google is very good read providing the big picture to allow you to understand how we got to wireless cloud deployment our last month's theme and our best read article The Next Big Things .
If you want to see the words from this article come alive; "This dynamic duo will eliminate complex installations, provide; self set up, connection, and commissioning while self populating the needed information for web deployment." Please read this month's issue closely and connect with us in Santa Clara.
An outstanding diversity of articles this month.
ConnectivityWeek Anto Budiardjo, Clasma Events Inc.; Knowledge - The Essential Foundation Christine Hertzog, Smart Grid Library; FDD Going Mainstream? Whose Fault Is It? Jim Sinopoli, Smart Buildings LLC; BAS-IT Convergence Greg Turner, Honeywell Building Solutions; An Earth Day Reminder Nathan Rothman, Optimum Energy; Cutting Costs and Carbon With Wireless Controls Alan Braybrook, Sontay; A Wireless Solution For Energy Control In Existing Buildings Jack Bolick, Adura Technologies; Energy Data that's Never Looked At Dave Krinkel, EnergyAI; SmartGrid Roy Kok, Kepware Technologies; "Change or Die" Richard K. Warner & William L. Parrish II, O&M Engineering, Inc.; The Tree of Knowledge Robert Beverly, Engineered Systems Magazine; Just how safe are those 'standards-based' systems? Nathan Pocock, OPC Foundation; Keeping Customer Service Visible Thomas Hallett
April Columns: Open Protocol Myths Still Abound? Paul Ehrlich & Ira Goldschmidt; Controls Contracting Operations - Installation Steven R. Calabrese; UA…Xi…OPC... Manny Mandrusiak; Microgrids and Smart Energy Toby Considine; Putting the 'M' in EMS Andy McMillan; The next big things Ken Sinclair
April Interviews: ConnectivityWeek 2010 Buildy Awards Richard Coppen; Young Energy @ ConnectivityWeek'10 Phil Baltazar; School Safety and Efficiency David Angello; IP- 485™ Technology? Daniel Drolet
April Reviews The Big Switch from Edison to Google the monthly blizzard of information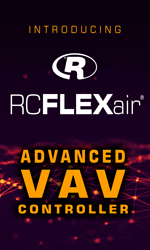 Past Favourite - Aug/05 What is An Intelligent Building
March Favourites The Next Big Things Buildings must get smarter Trends in Wireless Controls Configurations of Today's IAQ Sensors
We welcome our newest sponsors:
BACnet International is the international organization that encourages the successful use of BACnet in building automation and control systems through interoperability testing, educational programs and promotional activities.
CatNet CH-1: Next Generation Web Server Interface The CatNet CH1 is a stand-alone, embedded, web-based graphical interface for building automation and process/access control systems. Multiple protocols are supported including LonWorks, ModBus/485, ModBus/TCP and BACnet.
BTi Energy Management features the ACU Multi-Circuit Energy Meter and Web Energy Manager services. Energy management has never been this easy and affordable.
Tell our sponsors you saw their ad on the AutomatedBuildings.com web site and thank them for supporting your free access to evolving Automated Building Industry information. Click on their ads and view their valuable products and services. Please review all Our Sponsors.
It is a great time to be in the news business for our industry.
Send comments and suggestions to news@automatedbuildings.com
---


[Click Banner To Learn More]
[Home Page] [The Automator] [About] [Subscribe ] [Contact Us]