---
| | |
| --- | --- |
| ARBS 2010 Trade Exhibition Sydney, Australia | Ken Sinclair Editor/Owner |
ARBS 2010 - Air Conditioning, Refrigeration & Building Services trade exhibition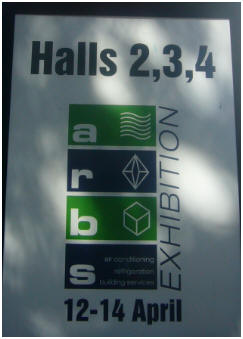 While in Australia we had the opportunity to attend the ARBS event in Sydney's beautiful Darling Harbor. A great event that is held every two years and alternates between Melbourne and Sydney.















We were of course very focused on Building Automation at the exhibition and had been made aware of the event by Eric Balt of Reliable Controls, a Vancouver Island Canada company who was exhibiting at the event, and is introducing the Reliable products and services to Australian dealers.
We were pleased to see several of our advertisers displaying at the show. The show was billed to reach some 10,000 folks and was well attended. We saw a lot of Australian and Asian refrigeration equipment that we had not seen before as the higher voltage design and electrical approval requirements provide a barrier for this equipment entering the North American market.
I was also pleased to meet by chance Gordon Holness, the International President of ASHRAE, who had just arrived from China. Gordon was with the ARBS folks so our time to chat was very limited but we were pleased to meet down under.
We also caught up for lunch with our contributing editor from the past Jim Henry, who is now a high powered business owner with numerous cooperative minions. The Logical Group are experienced Building Automation contracting and servicing firms exclusively providing the Automated Logic Corporation building automation product line, WebCTRL, in New South Wales and the ACT.
Behind the great wall of the LG exhibit I was drawn to the network solution section which provided great insight to how automation will be closer integrated with products in the future providing energy data as a service. Although their networks were still proprietary they had included a gateway to BACnet to allow integration of their products to total building control.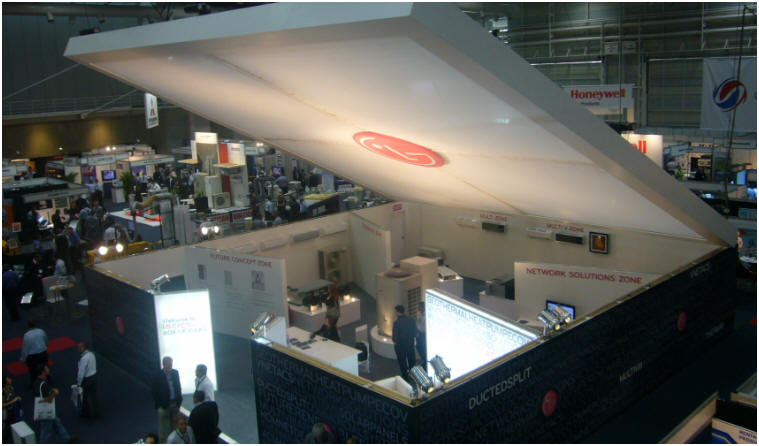 Smart Grid does not seem to be the same driving force for building automation in Australia as it is in North America. High electrical costs from far away coal generated electricity, plus the requirement for total carbon reduction, points to major changes in the near future. High price does not seem to be working.
The internet is not used for integration as much as in the North America model because of much higher costs and charges that are based on very restrictive data use. Free internet is unheard of and much of the functionality is switched to a better than North America cell phone system. This seems to have the effect of still creating separate networks for Building Automation. My dream of free internet anywhere is crushed in this model. As web devices evolve on the cell network this may be the route to SaaS and the cloud. In my mind we must break down pricing models that change the landscape of natural integration evolution. As wireless cloud application become the norm we need to eliminate data monopolies that prevent their deployment.
We met several actuator and valve companies out of China and Asia that we had not seen before.
For the first time since its inception in 1998, ARBS hosted a truly national and industry inclusive Awards Program which provided the industry and its participants with the exposure and kudos that has long been deserved.
We noticed that one of the winners ARBS Young Achiever Award for 2010 Nirosha Munasinghe, MBus IT BSc BE (Hons) (Melb), Product Development Manager of Open General was a direct hit on our industry and we chatted with him and got him to provide us an article for our May issue
What is a Web Enabled Building Management System? & Data Integration Levels
---


[Click Banner To Learn More]
[Home Page] [The Automator] [About] [Subscribe ] [Contact Us]