---
The Value of Occupant Comfort:





An old problem, never solved




Matt Ernst, PE, CEM, QCxP, LEED AP
Burns & McDonnell

Staff Commissioning Engineer

email: mrernst@burnsmcd.com

I've been reading old articles to figure out an answer to a question that tends to stay on my mind:
"Why are most buildings still uncomfortable to live/work in?"
Tom Hartman's articles from almost 20 years ago on automatedbuildings.com offer some insight. I recommend all of his writing, but this one from 2002, in particular, is spot on;
"I predict a very strong movement to "occupant integrated" HVAC controls within the next decade (by 2010). My prediction is that by the second decade of this century, most class "A" office spaces will be required to offer individual control of thermal and lighting levels. This integration will most likely be Internet-based…The final question is "How?" This is perhaps the most perplexing. Although for years building owners and occupants have been pushing for a higher level of building comfort, the industry has been and continues to be, very slow to respond. The manufacturers in this industry are very risk adverse, and the engineering community is not only extremely fragmented but also tends to be "heavy equipment" oriented, more interested in chillers and boilers than human comfort. It seems increasingly clear that a major impetus for these predicted changes will come from outside our industry."
Being one of the legends of the industry, I would never bet against Tom's predictions. However, we are racing towards the end of his timeline, and most Class A office space has unacceptable levels of thermal comfort, and the "occupant integrated" control he predicts has not happened in a big way. The industry continues to bring forth new technology to address this problem, such as the Comfy App. The engineering industry also continues to push the boundaries of mechanical, electrical and controls design. But the problem of occupant comfort still remains. So why is it so hard to improve occupant satisfaction within buildings? I was recently working in a facility where according to our survey, over 40% of the folks working in the building were uncomfortable. How is that still possible?
My prediction: The problem isn't engineering. Tom Hartman and the smart engineers of the last 20+ years solved most of the important problems related to building controls systems. What is holding back occupant comfort and satisfaction of buildings is mostly a lack of a modern, data-centric management approach. Owners and managers of buildings, do not ask for occupant feedback in a statistically regular way. And even if they ask for some type of feedback, they do not use it to manage and correct the problems of their building. While the technology used in buildings has changed, building managers have not changed the way they do their job since Tom Hartman wrote this article in July 2002.
I think Tom's hits on another great point as well. The engineering community doesn't care about the occupants of the building. They really don't. Their job is to design a system that meets ASHRAE standards. The reality is that the burden of keeping people comfortable within a building has always been the sole responsibility of the building manager and head building technician. This team does not have the time, training, or tools to properly start and run and occupant engagement campaign. Until occupant satisfaction, and its direct manifestation in bottom line dollars can be transparently shown to both tenant and building management, no one will ever put in the time and effort to quantify occupant comfort/satisfaction on a regular basis.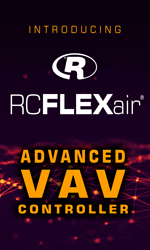 The flaw of the past 20 years and the reason why the building comfort industry has shown little improvement has nothing to do with the quality of engineering or innovative product development. The problem is a management problem. How can we quantify occupant satisfaction and then actively manage it? The adage "you can't manage what you can't measure" continues to ring true today.
The Smart Building Industry needs to quantify occupant satisfaction and put it in dollars (directly calculated by improved occupant-employee productivity). The industry has never has been able to do this on a building by building, tenant by tenant, or person by person level.

I believe this is the most important challenge the facilities management industry continues to face today, even 20 years after it was first discussed.
---

[Click Banner To Learn More]
[Home Page] [The Automator] [About] [Subscribe ] [Contact Us]