---
Growing Shift to Energy-Efficiency-as-a-Service

for Deep Retrofits & LED Lighting Upgrades


This article was written by Daphne Tomlinson, Independent Senior Research Associate at Memoori.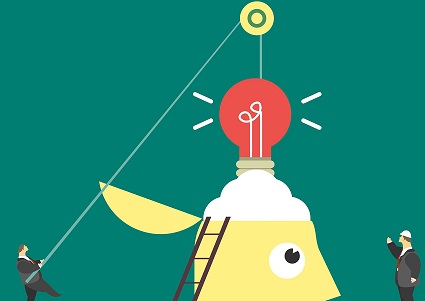 The retrofit market in commercial and industrial buildings is undergoing a shift in how energy efficiency, lighting and other projects to optimize building technologies are obtained and managed. Organizations across the U.S are being offered a simpler way to access new energy technology. Although customers can save money with energy-efficient equipment upgrades, such as LED lighting or smart HVAC technology, widespread adoption in the commercial sector has been slow due to the fact that capital outlay is required and smart equipment upgrades are expensive.
New business models are enabling businesses to access energy efficient products and services with no upfront costs for a single monthly payment. "As-a-Service" business models are defined as those in which the customer purchases a service or subscription from a third-party service provider that then delivers the service through assets it owns, maintains and improves. This shifts the investment off the building's balance sheet, as the total service eliminates upfront capital expenditure (capex). The operating expenses (opex) which include the material, installation, repairs, monitoring and ongoing service costs are calculated to be less than the current or traditional opex, and there are no further costs other than a single periodic service fee.

Value-added services such as connected lighting are driving the adoption of the "as-a-Service" business model. The approach has been gaining ground over the last four years with the major connected lighting platform vendors, including Philips, Enlighted, Osram, Acuity Brands and Current powered by GE, developing Lighting-as-a-Service (LaaS) aimed at commercial buildings. For example, Philips launched its wireless Lighting-as-a-Service in May 2017with its Interact Office system designed for retrofitting existing offices. Phillips calculates that if all offices in North America were updated with this technology by 2030, it could save businesses a collective $6.4 billion on energy, equivalent to the output of 36 medium-sized power stations or CO2 emissions of 44 million tons.

There is a clear trend towards a broader range of building technologies being offered under the Energy-Efficiency-as-a-Service umbrella, generating more energy savings and carbon reduction, Apart from LED lighting upgrades, deep energy retrofits can target building controls, HVAC equipment upgrades and replacements, motors and pumps, continuous commissioning programs, combined heat and power (CHP) implementations, EV charging, solar PV, energy storage and other technologies.

Aside from the services offered by more established lighting and energy service companies, new entrants have been developing alternative financing approaches to funding retrofits and upgrades. Startup companies active in the US market include Sparkfund, Metrus Energy, Carbon Lighthouse, Renew Energy Partners, Redaptive, Social Energy Partners and UrbanVolt.

UrbanVolt, an Irish Republic company with an early foothold in the LED Lighting-as-a-Service sector, announced last month it is entering the US market, having raised additional funding of €2.5 million from private investors. The company, named as the fastest growing Light as a Service company in Europe, will initially set up bases in Florida and Chicago, from where it will begin supplying to clients that include multinationals whose Irish subsidiaries it began servicing over the last two years.

In October 2017, RENEW Energy Partners, founded in 2013, announced it had successfully closed a $40 million capital pool from "impact investors." Rollins Capital led the investment and was joined by Proficio Capital Partners and a group of RENEW's original angel investors. The new capital pool, funded by private equity, will help drive RENEW's growing Energy-Efficiency-as-a-Service business, providing building owners and businesses with a single, turnkey solution for the design, construction, financing, and oversight of cost-saving, energy-efficiency retrofits.

Strategic partners and venture capital firms have also been funding companies in this sector. In February 2017, SparkFund, a Washington D.C.-based financial technology company, announced the close of a $7 million Series B investment led by Energy Impact Partners. Round participants include existing investor Vision Ridge Partners and new strategic partners in the energy and utility space, with a total expected raise of $10 million.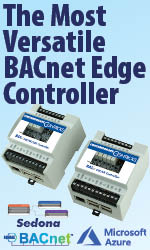 Last month, Carbon Lighthouse, a San Francisco based Energy-Efficiency-as-a -Service company, announced that it had raised a highly oversubscribed $27 million strategic growth round, which would allow the company to grow its engineering teams and advance its proprietary CLUES software to find ways to make commercial, industrial and education buildings use energy more efficiently.
GRC SinoGreen led the growth round, with participation from other investors including the investment arm of Johnson Controls, one of the leading building energy services players, who contributed $5 million to the round.
"Don't mistake this with your typical Silicon Valley series funding, which many startups pursue to keep the lights on and run their day-to-day business," said Carbon Lighthouse's press release. "We aren't trying to build a 'flip' company to get acquired or end with an IPO — we're committed to solving the climate change conundrum for the next 150 years. We're in it for the long haul, and this round provides additional capital to an already profitable business that has been growing faster than Moore's Law."
After applying their Efficiency Production methodology to more than 500 buildings across 16 states, Carbon Lighthouse has already managed to eliminate the emissions equivalent of six power plants.

With leading players and small startups alike shifting building retrofit projects towards the Energy-Efficiency-as-a-Service business model, regardless of the Trump administration's position on climate change, we may well see the kind of energy efficiency that shuts down power stations and prevents tens of millions of tons of CO2 reaching our already suffocated atmosphere.

---

[Click Banner To Learn More]
[Home Page] [The Automator] [About] [Subscribe ] [Contact Us]