---

The requests from sponsors, speakers and attendees alike were for DR-Expo to be held at least twice a year in the U.S.

Anto Budiardjo
President & CEO,
Clasma Events Inc.
What have previously been described as "The Perfect Storm", "The Killer App" and "Great Opportunities" surrounding technology convergence and energy played out at the first DR-Expo in Chicago, October 16-17.











As organizers, we were overwhelmed with the last-minute rush to attend this inaugural conference focused on Demand Response. The strong educational content on how to benefit and participate in demand response programs being offered across the U.S. and Canada provided incredibly valuable information for building owners and integrators alike.
So, who attended this first-ever event, and what did they learn?
Building owners
Owners including Target, Walgreens, Hyatt Hotels, Simon Property and a host of others came to understand the opportunities of DR from a business and technology perspective. Questions and discussions from these attendees were plentiful as they dug into the DR opportunity. Feedback from these attendees was very positive about the value DR and the event brought to them.
Integrators & Contractors
Building automation integrators and contractors came to DR-Expo to understand how they can build their business to offer energy management solutions based on open systems and convergent technologies such as IP and Web Services. Integrators also focused on understanding how the ISO programs worked to offer demand response incentives around the country.
Consultants
A good number of consultants attended, mainly to understand how DR and the new view of energy management can help them provide their customers (building owners) with better and more valuable information in building their facilities.
BAS System Vendors
All of the building controls vendors were represented at the DR-Expo, with attendance from the major companies (Honeywell, JCI, Siemens and Schneider) and almost all of the smaller independent vendors. Their focus was to understand how they can offer the right kinds of products and solutions to enable DR and the new realm of energy management solutions.
Technology Companies
Key convergence and energy management technology companies were at DR-Expo in force, presenting and promoting their products and solutions as well as gaining a better understanding of the immediate opportunities from DR. In attendance were companies from LonMark, BACnet, ZigBee and IP / Web Services solutions to new energy analytical solutions and specific DR technologies such as Energy Connect, Cimetrics and Gridlogix.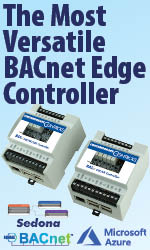 Energy Providers
Lastly, a significant number of energy providers, especially those focused on DR and retail energy were in attendance, presenting their business solutions. Companies such as Constellation NewEnergy, EnerNOC, Energy Curtailment Specialists, PowerIT Solutions and others provided attendees with a wealth of understanding on how DR and new electricity procurement models will play out over the coming years.
ISO (Independent [electricity] System Operators)
An impressive group of individuals at DR-Expo were representatives and experts from key regions of the U.S. and Canada, experts in the implementation of DR and new forms of energy sourcing. Experts were present from New England, New York, PJM (the ISO covering Pennsylvania, New Jersey, and 11 other states), Texas, California and Ontario. They each provided attendees with actionable information on how DR programs are being offered in their areas.
Business vs. Technology
A most refreshing trend at DR-Expo, which has been seen in recent BuilConn events, is a growing focus on business subjects and valuable applications-centric discussions on how convergence can now be used to implement solutions that are immensely valuable to building owners.
The future for DR-Expo…
The feedbacks were consistent that DR-Expo was extremely valuable for the evolution not only of DR and energy management, but also for the further deployment of new technologies such as IP and Web Services to the building systems market. The requests from sponsors, speakers and attendees alike were for DR-Expo to be held at least twice a year in the U.S. In that light, Clasma is now organizing DR-Expo events in 2008; more information will be forthcoming.
For more information on DR-Expo, visit www.dr-expo.com
---


[Click Banner To Learn More]
[Home Page] [The Automator] [About] [Subscribe ] [Contact Us]