---
Graphic Communities Drive Standards

The company provides graphic services for all building automation systems including Alerton, Andover, Computrols, KMC Controls, Reliable Controls, Siemens Building Technologies, Tridium, Schneider Electric, American Auto Matrix, Honeywell, Delta Controls, Distech Controls, Johnson Controls, Inc. and Trane.

Sarah Erdman,
Marketing Director,
QA Graphics
Having provided system graphic development and other design services for the building automation industry for over a decade now, QA Graphics has grown to be an industry leader. With a diverse staff of graphic specialists, mechanical engineers, drafters, 3D specialists, Flash developers, programmers and other creative roles, they can provide technical graphic solutions, as well as creative solutions, competitive to other marketing firms. They've developed custom libraries for six of the largest control companies in the industry, and can create system graphics for any type of building automation system (BAS). Often, these services include 3D HVAC development capabilities and drafting services. If you haven't directly worked with them, odds are, you've still worked with their graphics.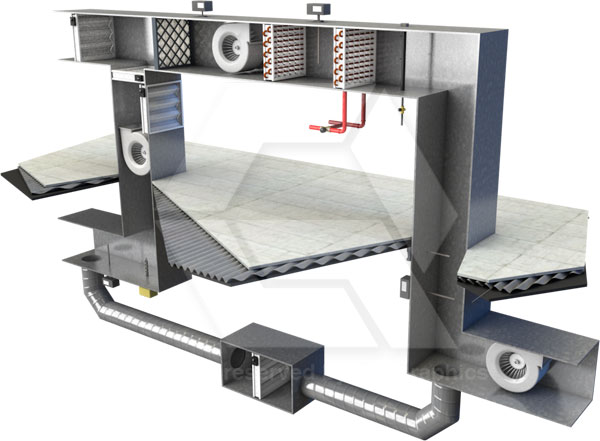 The most recent control system manufacturers partnered with to develop symbol libraries include Tridium and Johnson Controls, Inc. The company partnered with Tridium to develop a custom graphic library exclusively for Tridium's latest update to its core software, NiagaraAX Framework® 3.7. The graphics come pre-installed on all Tridium NiagaraAX JACE and Supervisor devices including: AX Supervisor, the AX SoftJACE®, JACE®-2, JACE®-6E, JACE®-7, JACE®-NXT and JACE®-603/645 Series. The new library provides a number of enhancements, including an expanded set of photo-realistic looking symbols. Another feature that QA Graphics implemented was making everything within the library "snap" to the default grid settings within the Px Editor. This makes graphic development easier, saving users both time and money. The management of the graphics has also been improved; rather than loading the entire library on to the Station, only the library symbols actually being used are loaded.

The company was also responsible for providing 3D image creation and super templates for Johnson Controls Inc.'s new Metasys® Graphics+ graphics package. They have been providing graphic domestic sourcing services for Johnson Controls vendors for over 10 years, having completed over 10,000 projects. Because of this experience, they were closely involved during the development stages of the new Graphics+ package.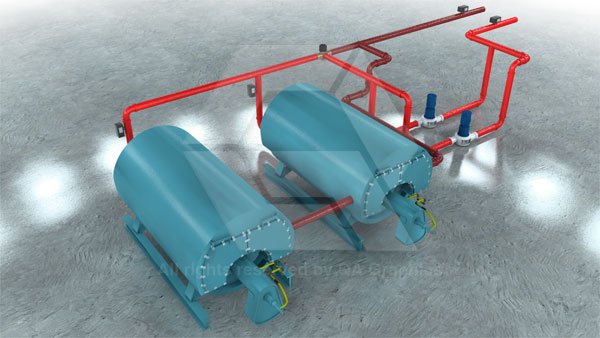 For those that do not have the time to develop graphics, QA Graphics provides graphic domestic sourcing. They are one of only two prequalified subcontractors capable of providing graphic development for Metasys Graphics+ projects, and are also a major supplier of Standard, Advanced, and M5 graphic development for Johnson Controls. The company is also heavily involved with NiagaraAX projects. They have the ability to remotely access a NiagaraAX system and install and bind the graphics. This is advantageous for integrators because it reduces the risk of overwriting changes they've made to their database. QA Graphics can also receive the Station and build graphics "offline".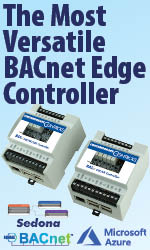 The company provides graphic services for all building automation systems including Alerton, Andover, Computrols, KMC Controls, Reliable Controls, Siemens Building Technologies, Tridium, Schneider Electric, American Auto Matrix, Honeywell, Delta Controls, Distech Controls, Johnson Controls, Inc. and Trane. Companies source their graphics needs for a number of reasons – to provide users with high-end graphics, to save time, or to take the load off of their staff. A recent example is Gardiner in Northeast Ohio. Gardiner wanted to offer clients better visuals, knowing that it would help differentiate them in today's market. They looked to QA Graphics to develop custom system graphics and floor plans for a number of projects which Gardiner has implemented with Trane's Tracer™ SC and Tracer ES™. By sourcing their needs they are able to stay on top of their projects and provide a better and consistent product without having to hire additional staff.

The company continues to develop new features to improve control graphic navigation. For many clients they create buttons, or 3D images of buildings and campus maps, allowing users to better navigate for quick access to view floor plans, equipment details, alarms, temperatures, and more. A recent example is working with a county that is managing numerous buildings. The county is using Tridium's NiagaraAX building automation system for the front end, but the building automation systems vary for the different buildings, including Johnson Controls, Siemens, Honeywell, etc. The graphics company created an interactive map showing the buildings throughout the county to provide users one central location that they can use to navigate to the different buildings and view the control graphics. This is helpful if facility managers are on the road, allowing them to easily access the data that they need.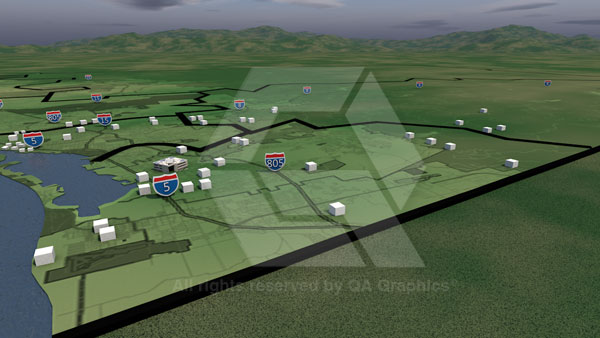 QA Graphics provides extensive projects merging high-end graphics and technology, and will continue to use this experience to push the boundaries within the building automation industry to drive expectations towards more photorealistic and easy to use control graphics.

About QA Graphics
QA Graphics is a leading provider of design services for the building automation industry, specializing in control system graphics, energy dashboards, mobile applications, and other user interfaces. Learn more at http://www.qagraphics.com/.

They will be exhibiting at the 2013 AHR Expo in Dallas in January. If you're attending, please stop by booth #860.


---


[Click Banner To Learn More]
[Home Page] [The Automator] [About] [Subscribe ] [Contact Us]