---
Tipping Point for Fault Detection and Diagnostics?

Ideally delivery of FDD will allow for BAS to transition from providing data (i.e. alarms) to actionable information, which can be used for improved operations and efficiency.


Paul Ehrlich, Ira Goldschmidt & Angela Lewis
Building Intelligence Group

November Issue - Column

The concept of "Fault Detection and Diagnostics" or FDD is often compared to the "check engine light" on your car. In the automotive example, the engine computers check constantly for problems related to safety, performance and efficiency, and when an error is detected the check engine light comes on. The driver is then supposed to take the car to a mechanic who can read the code and ideally remedy the problem. Some car manufacturers take this a step further and electronically transmit and analyze the data. Bringing FDD information from HVAC equipment into the BAS provides building owners with the ability to see and solve problems before they result in problems related to comfort, performance and efficiency.

Our expectation today for all unitary, and for more and more applied equipment is that it will come with some form of integrated controls as part of the packaged equipment. These control packages range from being fairly rudimentary to being very advanced and tightly integrated. The movement to the use of open systems such as BACnet and LonMark make integrating these systems in to a Building Automation System (BAS) fairly easy and economical. Typically when we integrate these systems the focus is on getting the same type of data that we would get from a field-applied controller. Any additional data, such as FDD information, is also "nice to have" but often varies significantly from supplier to supplier and is hard to specify. But this may be about to change.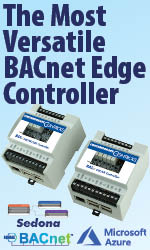 Recent changes approved for the California State Energy code (Title 24) will now require that all rooftop units above 4.5 tons will come with FDD starting in 2014. The requirements focus on the issues related to the unit economizer, since this has been identified as one of the major failure points for this type of equipment. The information from the FDD needs to be communicated to services personnel (i.e. through the BAS) or to the local thermostat. Granted this is a requirement in only one state and for one system type, but expect that as suppliers provide products to meet these requirements that FDD will soon become more readily available.

Ideally delivery of FDD will allow for BAS to transition from providing data (i.e. alarms) to actionable information, which can be used for improved operations and efficiency.

---
About the Authors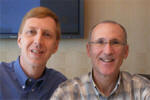 Paul and Ira first worked together on a series of ASHRAE projects including the BACnet committee and Guideline 13 – Specifying DDC Controls. The formation of Building Intelligence Group provided them the ability to work together professionally providing assistance to owners with the planning, design and development of Intelligent Building Systems. Building Intelligence Group provides services for clients worldwide including leading Universities, Corporations, and Developers. More information can be found at www.buildingintelligencegroup.com We also invite you to contact us directly at Paul@buildingintelligencegroup.com or ira@buildingintelligencegroup.com
---
[Home Page] [The Automator] [About] [Subscribe ] [Contact Us]