---


EMAIL INTERVIEW – Susie Minton and Ken Sinclair
Susie Minton is Vice President Marketing for Lumenergi, located in Newark, Calif, (USA).
She can be contacted by e-mail at sminton@lumenergi.com

---
Digital Lighting Networks

Strategies including task tuning, occupancy sensing, daylighting, personal control, lumen maintenance and scheduling.


Sinclair: Tell me something about Lumenergi?
Minton: Lumenergi enables commercial customers to transform their lighting into a responsive network that delivers up to 70% lighting energy savings and custom control over visual environments. The system offers the flexibility to integrate with existing or new lighting infrastructure, and provides for seamless scalability that easily expands from room to area to building. Intuitive management simplifies maintenance and streamlines customization of workspaces. Customers can conform to new building codes and maximize savings through a combination of energy efficiency strategies and public utility incentives. A privately held, venture funded company with millions of installed square footage and years of proven lighting technology, Lumenergi is one of Silicon Valley's (California, USA) brightest emerging companies.

Sinclair: What can digital lighting networks do for my building?
Minton: •
Lower Lighting Energy Costs:
With lighting energy accounting for nearly 40% of building energy consumption, lighting optimization is an important energy management strategy for buildings. Traditionally, lighting energy management systems have focused on turning the lights off, when a space or building is not in use. Today, digital lighting networks optimize buildings when they are occupied as well, bringing total lighting energy savings up to 70%. This is accomplished through the implementation of multiple lighting control strategies including task tuning, occupancy sensing, daylighting, personal control, lumen maintenance and scheduling. Traditional lighting management systems generally focus only on occupancy savings and scheduling strategies.
•
Increase Operational Efficiency and Management:
True networked lighting systems provide a 2-way communication connection between the lighting system and each fixture. Moreover, this lighting network is completely independent from the fixture power. Thus, building managers can quickly reconfigure lighting zones logically through the management interface, without rewiring. This 2-way communication also provides constant status of ballast/lamp operation or driver/lamp module in the case of LED lighting. This information can feed directly into work order management processes to enhance building maintenance efficiency.
•
Optimize Building Integration:
Lumenergi can share lighting data including light status, occupancy, and lighting energy consumption across building systems through BACnet. This enables HVAC, security, and energy management systems to use this data to optimize the respective operations within buildings.
•
Enhance Occupant Productivity:
Studies show that when building occupants operate in optimally lighted spaces and are moreover given control of their personal light levels, occupant engagement and productivity increases. This makes lighting control a unique and powerful energy management strategy. Implementation of such systems can provide multiple positive effects to the bottom line of business in terms of both cost reduction and increased productivity.
Sinclair: Can I retrofit this system into my building?
Minton: Yes, the Lumenergi solution integrates quickly and cost effectively into existing buildings and lighting infrastructure. It only requires six system elements: Ballast/Driver, Intelligent Sensor, Control Switch, Controller, Wiring Accessories, and Software. It has specifically engineered the ballast for easy retrofit into existing fixtures. Key highlights include a single hardware SKU to support most linear lamp types (T8, T5, T5HO), long ballast lead lengths permitted (up to 96"), and pre-addressing of ballasts to streamline the system provisioning process. This solution is seamlessly scalable, moving from a room to a building where and when you want. Thus, there is no investment in unused control infrastructure or backbone in a retrofit installation. The intent is to enable commercial customers to protect their lighting investment through optimization of their existing lighting while creating a flexible lighting control architecture that will grow with their building even as light sources and building needs change in the future.

Sinclair: What about new construction or renovations?
Minton: The same system architecture that makes the system effective as a retrofit solution provides a simple, flexible, and cost effective choice for new construction and larger renovations as well.

Sinclair: Can it support Utility Incentives like Demand Response?
Minton: Yes, this solution provides simple yet advanced capabilities around demand response and load shedding of electric lighting within buildings. Through the management interface, load shedding actions are set for room, areas and buildings. The system can either accept manual or automatic inputs for load shedding, including utility or aggregator automated demand response. Based on the amount of shed response required, building or facility managers can engage predetermined response levels to receive demand response instructions.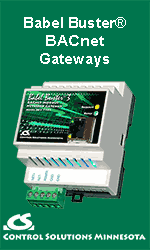 Sinclair: Should I consider wireless lighting control for my building?
Minton: Wireless control topology can provide lighting control opportunities to spaces like historic and asbestos-filled buildings, where traditional wired controls are not appropriate. However, for most buildings, wireless technology adds unnecessary cost and risk to the project. Wireless control technology today either employs standard point-to-point (like your garage door opener) or networking (like WiFi) technologies. The point-to-point products are generally applied when a single wall control station or other accessory is added to a system. Newer systems offerings employ wireless networking technology, either ZigBee or WiFi based, for entire systems. Some wireless systems, primarily because of their embedded technology, are significantly more expensive on product than wired. Moreover, despite perceptions that wireless should be less expensive to install, electrical contractors generally charge more for such installation due to lack of experience with the product and potential performance risk that in the end that falls on the shoulders of the installing contractor. Another key element that is infrequently discussed is that most wireless components are indeed "wired." They need to be powered and connected to traditional lighting systems. In some cases, this wireless component level wiring can be significantly more complex and costly than wired "networked" style lighting control solutions like Lumenergi. More importantly, unexpected and uncontrolled devices such as a cellular tower or office machines, can negatively impact wireless lighting control performance. We are able to employ traditional wireless networking on the data backbone. This ensures convenience in data management through large spaces but will not impede system performance at the user level. We prefer a wired networking approach at the room level, ensuring consistent performance in both user selected and life safety conditions. Imagine if you walked into a dark room, pressed the wall control, and either a delayed or non-response occurred. This performance, inherent in some wireless system technology, is not acceptable in most commercial buildings. However, such performance may be tolerated in buildings, like those mentioned above, where wired systems are just not possible. Wireless also has opportunities in more industrial settings, where lighting performance and quality are not as important. Lumenergi will continue to test embedded wireless technology and will bring forth new wireless lighting control products to the market as technology performance improves.

Sinclair: Where can I get more information?
Minton: The company employs a combination of direct and representative sales personnel to service your local needs. Please consult the Contact Webpage to reach your preferred resource. If you are looking for more information on the Lumenergi Product Solution, the Website contains a system overview as well as technical resources and downloads.
Sinclair: This is a new company; do you have project references?
Minton: Although the company was incorporated in 2008, the fundamental technology on which it is based has been under development for more than a decade. The founder of and current CTO, Steve Stevens, invented the fluorescent dimming ballast and sold the technology in the 1970s. In the late 1990s, Mr. Stevens regained control of his technology and operated a ballast company under the name LumenOptics. LumenOptics expanded the controls side of the business and entered the market as Lumenergi, Inc. in 2008. Lumenergi has nearly 10 million of installed square footage, with several single projects at or above one million square feet. The largest customer, the GSA, has documented their system performance findings through several Lawrence Berkeley National Laboratory Reports. Specifically, we have enabled the GSA to achieve their 2015 energy efficiency goals early and reduce their lighting energy consumption by as much as 63% in a lighting control pilot program of 11 western region buildings. Furthermore, these buildings each saw an increase in occupant satisfaction with this lighting controls system installed. We can provide specific customer references upon request.


---
About the Author

Ms. Minton, Vice President Marketing for Lumenergi, is a lighting industry leader with over 12 years of experience taking advanced lighting control capabilities to commercial markets. She recently managed marketing for the Controls division of Acuity Brands® and previously held various positions including Commercial Systems and Product Sales for Lutron® Electronics. Ms. Minton is a Trident Scholar and graduate of the United States Naval Academy in Annapolis Maryland, receiving B.S. in Oceanography. An accomplished athlete, Ms. Minton achieved 4-year All America status in college sailing and was a member of the United States Sailing Team during 1996 Olympic Quadrennium.


---


[Click Banner To Learn More]
[Home Page] [The Automator] [About] [Subscribe ] [Contact Us]