---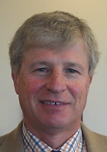 EMAIL INTERVIEW – Mark Balent and Ken Sinclair
Mark Balent, President, Board of Directors, InsideIQ
Mark Balent serves as President of InsideIQ, leading the alliance forward with its new branding and identity and introducing InsideIQ to the industry as a best practices professional organization whose independent members deliver comprehensive building solutions. Balent is also President of LONG Building Technologies, a provider of building automation, energy, service, security, HVAC and other building technology solutions, serving commercial, institutional and industrial facilities from offices in Colorado, Wyoming, Utah and Nevada.

Email: mbalent@long.com

---
InsideIQ

InsideIQ is an international network representing common building automation, energy and security system platforms.

Sinclair: What is InsideIQ?
Balent: InsideIQ is an international alliance of independent contractors who are dedicated to perfecting the inside work environment by delivering local expertise and proven solutions for customers. As the largest organization of its kind in the world, InsideIQ is an international network representing common building automation, energy and security system platforms. Our 47 member companies are located across the United States, Canada, The Netherlands and Australia, generating over $1.1 Billion in annual revenue and employing more than 4,200 workers.

Sinclair: How long has the organization been around?
Balent: For 30 years the industry has known us as The Independent Representative Council, or IRC. We have always been an organization that helped its members through the sharing of technical knowledge and best practices. Now, as InsideIQ, we're expanding our scope to leverage the benefits the Alliance already delivers while using our new brand name to empower our competitive advantage. Our goal is for InsideIQ to be known as a one-stop shop for customers seeking the perfect inside working environment for their employees and tenants.

Sinclair: What does the InsideIQ name mean?
Balent: Our name starts with "inside" because we cover everything inside the customer's space. We're industry insiders ourselves, and our customers already know us as local insiders they can trust. "IQ" is shorthand for expertise because we're the experts who know the process from start to finish, and who share our hard-earned knowledge with each other and our customers.

Sinclair: What services do InsideIQ member companies provide?
Balent: InsideIQ member firms are experts in the design and implementation of facilities and process control systems, systems integration, enterprise security systems, facilities maintenance services, and energy services. We work with customers as long-term partners who provide best-in-breed products and solutions. We offer our customers the experience and knowledge they need to support proactive maintenance decision-making in order to extend the useful life of systems and their components, reduce capital investment, optimize energy efficiency, and enhance safety and security in buildings.

Sinclair: What are the benefits of working with an InsideIQ member firm?
Balent: We offer our customers innovation, sustainability, best practices, independence, and an absolute commitment to excellence and client satisfaction.
The sharing of leading-edge technical knowledge and best practices allows InsideIQ members to be agile and responsive to client needs. In addition, InsideIQ firms aren't owned by the manufacturers, so we focus on quality and strive to deliver the best solutions for our customers, not a quarterly earnings report. InsideIQ also leverages the breadth of our combined member organizations and their collective expertise, without the layered complexity of large companies. So our customers get world-class automation expertise, delivered with the commitment of a local contractor who wants to build a long-term relationship.
More information about InsideIQ and a complete list of member companies can be found at
www.insideiq.org
.
---


[Click Banner To Learn More]
[Home Page] [The Automator] [About] [Subscribe ] [Contact Us]