---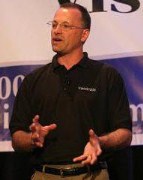 EMAIL INTERVIEW – B. Scott Muench and Ken Sinclair
B. Scott Muench, Vice President,
Marketing and Business Development
J2 Innovations
scottm@j2inn.com

Scott is responsible for marketing and sales activities at J2 Innovations, with his primary focus on attracting new customers and establishing new business partnerships. He also plays a key role in the company's strategic planning and business development. Previously, Scott served as Director of Sales and Sr. Applications Engineer for Tridium and for the last decade has been an active spokesman for the Niagara Community. Prior to Tridium, Scott has held various roles with a large System Integrator where he gained 10 years of experience in the building automation space.
---

Niagara and the Connection Community

Community events like the Niagara Summit and the Niagara Forum encouraged participation of 3rd party companies using Niagara, and the attendance grew year after year.

Sinclair: What is the Niagara Community, how did it get started?
Muench: Over a decade ago Tridium set out to change the BAS industry from proprietary product lines to open, multi-vendor solutions. Along the way a magical thing happened, the core technology known as the Niagara Framework enabled more than new products, it gave birth to the Niagara Community. At first, SIs rallied around the technology and then the popularity spread to the OEM's. Four years later when Niagara AX was launched, new complementary offerings were created by community organizations (not just Tridium). Community events like the Niagara Summit and the Niagara Forum encouraged participation of 3rd party companies using Niagara, and the attendance grew year after year.
Sinclair: So why did you choose to leave Tridium?
Muench: I remember standing on the stage at the 2010 Niagara Summit, looking out over the crowd of nearly 1000 individuals that were part of the Niagara Community. It was an awe inspiring moment, one of those rare moments in one's life where it all seems to have come together. It became perfectly clear for the first time that it was not about Tridium, but it was about the community and all those who contributed to making it so great. As I sat atop the Red Rock resort later that night, I knew that my next step was to become part of that community, I didn't know where, or when – but I just knew it was simply my time to move on.
Sinclair: How does the Niagara Community fit into the Connection Community?
Muench: The Niagara Community is a good example of an extended ecosystem. By definition an ecosystem is a network of interactions among and between the individuals (and organizations) and their environment (the BAS market), all for a greater good. Recently, there has emerged a new term called a Connection Community and in his article A Vision for a Connection Community, Andy McMillan highlights three key facets that distinguish a Connection Community; communications, awareness, and membership. One of the great things I have seen over the years with the Niagara Community is the member communications that started with Tridium's Niagara Central forums and has now expanded to LinkedIn groups like Niagara AX System Integrators with over 2200 members. I believe Niagara Community members are already aware and actively participating in adjacent communities too, they see the benefit of broader groups of people joining together in a symbiotic way.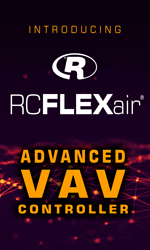 Sinclair: So what is the "Next Big Thing" for you?
Muench: Well, I have been fortunate to be able to follow my passion and came across an amazing software company called J2 Innovations. At J2, we focus specifically on optimizing the engineering workflow and the User Experience. I spent the last 10 years getting devices to connect so we can get data from them and now I am helping to analyze and visualize that information so we can derive knowledge and value for everyone with a BAS system. The great part is that my new venture keeps me more connected than ever with the great people in the community.
Sinclair: How does J2 Innovation's FIN Community fit with the Connection Community?

Muench: We created a technology called FIN (Fluid Integration between devices and humans) that is gaining popularity. You could say our users are becoming part of our FIN community, while also leveraging membership in other communities like the Niagara Community. We are also actively involved with emerging communities too, like Project Haystack. Project Haystack is an open source initiative that exemplifies a connected community with the common goal of solving the "big data" problem through tagging and standardized data models. We are also contributing code to the project to help make Haystack a great protocol for getting data out of any server. So I see J2 Innovations as one of the many pieces coming together in the future of Connection Communities, all working together for a greater good and helping to move an industry forward.
---

[Click Banner To Learn More]
[Home Page] [The Automator] [About] [Subscribe ] [Contact Us]