---
What Does Apple's NFC-Enabled iPhone 6 Really Mean for Access Control & Identity Management?





Not very much it would seem, as the NFC chip inside the new iPhone 6 smart phones is for now restricted to ApplePay only.




Allan McHale,

Director,

Memoori
Both the new Apple Watch and iPhone 6 will have NFC capability and enable payments. However the documentation for iOS 8 seems to confirm that there is no open access for developers to the NFC controller in the phone and there are currently no NFC APIs in the iOS 8 SDK.

So for now it's bad news for users and manufacturers of NFC-enabled accessories, like Access Control readers. Apple's primary motivation for including NFC at this point seems to be keeping other payment wallets (like Google Wallet) off the iPhone.
Apple has some history in limiting developer access to new technology features. Access to the fingerprint scanner on the iPhone 5s was initially limited, but now they have opened up APIs so other apps can take advantage of it. Expect them to open up NFC access at some point in the near future.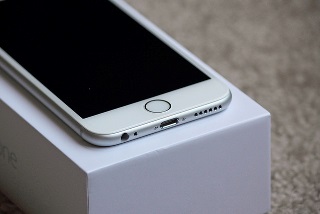 Apple also gave a use case where their Watch was used to enter a hotel room using the NFC chip. So it would seem the Watch will have some developer access when it launches next year, even if it is only to selected partners.

But really what difference does this all make to the physical access control industry? NFC is just another communications option for manufacturers and the reality is that other technologies provide the same security and convenience.

"Happily, Bluetooth Low Energy is actually a great technology for accomplishing the same tasks. By the same token, QR codes are a lowest-common-denominator fallback across most mobile platforms when Bluetooth Low Energy is not available." Commented Steve Van Till, President & CEO of Brivo.

Brivo have developed their own API platform for Social Access Management - http://www.brivolabs.com/

Steve continued; "So, in my view, the question isn't so much about NFC as it is about mobile credentials and, yes, those are going to change access control considerably. Perhaps even more significant than the credential itself (and the possibility of 'frictionless' access) is the fact that system providers can now have an 'app relationship' with users as opposed to merely a 'card relationship'. That's a game changer."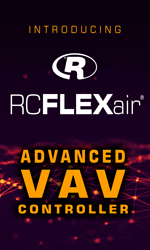 With or without NFC, mobile credentials are inherently more secure for users than a smart card or fob. Users have an existing 'close' relationship with their smart phones, there are carried everywhere and used almost constantly.

"NFC technology and use of Mobile Phones as an Access Credential will continue to grow… The key element in this will be the logistics and ease of use for the user along with the end customer in terms of registering the users phone on to the Access Control System." Observed Mike Sussman, Operations Director at Access Control Manufacturer TDSi.

He concluded, "The next 12 months will give us a better indication of where this technology is going and the take up in the market place."

Memoori provide independent market research, business intelligence and advice on Smart Building technologies to companies across the value chain; supporting them in making essential strategic business decisions. - See more at http://www.memoori.com/


---

[Click Banner To Learn More]
[Home Page] [The Automator] [About] [Subscribe ] [Contact Us]