---
Proactive Energy and Technology Integration Strategy

Pioneering a low cost, high value approach to proactive energy and technology integration in the existing buildings space.



Tony Campbell
RPA|HP, LEED AP
Principal
Stanley & Mathews Associates
Eventually all systems and devices in commercial office buildings will be connected. You may not believe or want this to happen, but it is an unavoidable fact that the time will come. Look around and notice how the connected capabilities in cars, TV's and phones have advanced in the past five years. Your next tenant may choose to install a networked LED lighting system that not only controls light levels but will also have embedded temperature sensors and motion detectors.

The issue is not if or when, but rather how do we enable these technologies and who will be responsible for the integration of all these diverse systems. Who will take the lead? Will it be the controls vendor or the engineering consultant, or the energy consultant? What role will IT or your third party network administrator play in the convergence of these technologies? It is time for building managers and operators to have this discussion and to ponder how it can be accomplished. It is also critical that the process be defined from an integrated building systems view and not from a single vendor solution perspective.

As legacy building systems reach the end of their useful life, the plethora of new technology offerings could lead to badly coordinated and inefficient planning. There is always the temptation to go with the large controls vendors who are already vying for dominance in this space and want to provide their unique solutions. All of them claim to use open standards and communication protocols such as Niagara and BACnet, but they want to lock in their customers as they have always done in the past.

The transition to more advanced high performance1 building technologies will be challenging to most owners. In reality, not all of the building systems will be upgraded at the same time but the choices that are made will either pivot them: (1) toward a path of expensive and incompatible systems, lacking the features that will result in lower energy and operating cost opportunities, or (2) towards a well thought out strategy that embodies a holistic and integrated approach, specifically tailored to an individual building.

Historically, base-building systems operated within their own silos. There was no inter-action between HVAC controls vendors, and security system providers, submetering vendors or the elevator contractor. The demand response provider had no dealings with the energy consultant or the lighting systems vendor. The connected world is changing all that.

Today's advanced building systems are data driven with data sharing and inter-operable capabilities including:
Web-enabled data visualization platforms that make it easier than ever to collect, access and apply relevant information to analyze the performance of building systems.
Automated HVAC fault detection and diagnostics (FDD) can detect and report significant faults in air handlers, chilled water systems, boilers, cooling towers and other critical HVAC components to help find and isolate problems that are currently wasting energy and provide early warning of potential failures.

Automated Demand Response. Demand response is not only about curtailing load during heat waves. With real time data exchange, it will extend into ancillary services, voltage support and loss mitigation, enabling the smart grid to react to fluctuations in the supply side and the load side on a continuous basis.

Networked lighting systems with embedded sensors that provide local area temperatures and occupancy levels necessary to optimize energy resources.
Advanced capabilities such as: demand controlled ventilation combined with occupancy data will result in "energy on demand", supplying energy only to where it is required.

Most managers try to keep up with new developments in building technology by attending seminars or reading trade papers. But in general, they often do not retain very much of the subject matter. Stanley & Mathews is pioneering a low cost, high value approach to proactive energy and technology integration in the existing buildings space. We take the process directly into the building and engage the staff by enabling them to relate these challenges to their actual building. The objective is to go directly to those involved in the day-to-day operations, taking an educational approach by pushing these issues into their consciousness thereby letting the solutions grow organically and on their terms. The Energy and Technology Integration Strategy is designed to ensure all the data driven elements of a high performance building such as building automation, lighting systems, security, elevators, energy metering etc., are pieced together in an integrated manner to enable data sharing and inter-operability. Cyber security is also included in this approach.

We begin by conducting a Building Energy and Technology Assessment, and depending on type and vintage of the currently installed systems:
Develop a strategic plan on how to gradually migrate to efficient high performance standards.
Evaluate all building services to outline proactive and incremental steps that can be taken: immediately - in a 5 year horizon - in a 10 year horizon

Provide a roadmap (guidebook) tailored to your actual building
Include low cost in-house projects and a checklist of priority features and specifications for future upgrades to all building systems such as: the building automation system, security systems (occupancy), elevator systems, lighting systems (including tenant lighting), energy metering (tenant submetering), network operations and cyber security.

We will provide the narrative and hold talks with key personnel on how this adoption process will work. Tony Campbell, principal of Stanley & Mathews Associates, has the knowledge and insight from over 30 years of experience on what really matters and what is relevant to enable the existing building to stock transition to a higher level of performance.

Why do we need data sharing and interoperability?
Buildings are now at the edge of the grid. We believe that in the foreseeable future, a building's annual energy costs will largely depend on its ability to interact with the smart grid. Those that do not have the installed capabilities to interact will have higher energy costs than a building with intelligence and two-way communications features.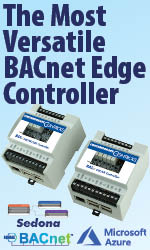 Grid operators and utilities as well as the large technology firms, are struggling with the challenges of building a reliable Smart Grid. The integration of renewables and new battery storage capacity, both at the utility level and at the building level, are presenting even more complexities into the mix. Public utilities commissions in states like California, New York, and others to follow, recognize the need to reform the utility distribution model and are taking the necessary steps to ensure that these challenges are met.

In order to accomplish this objective, there has to be some form of inter-action between the supply side and demand side. This is where we are heading. Many of the latest BAS have Automated Demand Response features built in. Demand response is not only about shedding load during heat waves. It is about data exchange to enable the grid to react to fluctuations in the supply side and the end user side on a continuous basis. The sharing of data also allows the building systems to react like never before to internal conditions such as occupancy, temperature and CO2 levels. Having these capabilities: leads to reduced energy consumed in buildings, the lowering of greenhouse gas emissions and a smarter and reliable grid.
________________
1 The terms: "high-performance building", "smart building", and "intelligent building" are inter-changeable.
The preferred term: 'high-performance building' means a building that integrates and optimizes on a life cycle basis all major high performance attributes, including energy conservation, water conservation, environment, safety, security, durability, accessibility, cost-benefit, productivity, sustainability, functionality, and operational considerations.

---
About the Author
Tony Campbell RPA|HP, LEED AP is the principal of Stanley & Mathews Associates. He has developed data driven energy information systems as well as leading in the design of one of New York City's first IP Backbone installations in twelve (12) high-rise buildings in the New York Office portfolio of Vornado Realty Trust. Tony served as Subject Matter Expert, writing chapters for BOMI'S new High Performance Buildings certification program.

With over 35 years of real estate operations and management experience, his in-depth knowledge of how buildings used to operate, - are currently operated - and how they will operate in the future is shared with passion and insight of the road ahead.


---


[Click Banner To Learn More]
[Home Page] [The Automator] [About] [Subscribe ] [Contact Us]