---

EMAIL INTERVIEW – Ken Smyers and Ken Sinclair
Ken Smyers, VP and Co-Owner of DMS Controls Group, LLC, in Pittsburgh, has over 30 years of experience in the HVAC, Building Automation, and Controls Industry and is also Co-Founder of the ControlTrends Awards, which was established to recognize the superstars and heroes of the HVAC and Building Automation Industries. Ken is also very much involved with Eric Stromquist and ControlTrends.org, a leading internet source for HVAC and Controls information.
---
EasyIO World Event, Madrid
Some of the highlights and takeaways from the conference.
Sinclair: ControlTrends recently took its coverage to Europe, primarily to cover the EasyIO World Event, in Madrid, Spain. What were some of the highlights and takeaways from the conference?
Smyers: It was an exciting opportunity for Eric and I to cover EasyIO's global event in Madrid, Spain, Sep 14-18, and visit with some HVAC and integration experts along the way. We've got one highlight reel ready for viewing with more to come. A large percentage of our ControlTrends community viewership is European, Asian, and Australian – so, most of the folks from over 14 countries in attendance were already familiar with ControlTrends, and that made it a particularly rewarding experience.

Show-wise, there were many industry similarities: a slew of new and potentially, game-changing products; smart grid and smart metering; data analytics and data aggregation; convergence applications; the increasing competition for the small building space, which represents the largest market; and finally, that customer satisfaction reigns supreme. We did come away with some interesting industry differences that we captured during our video interviews -- which we'll be posting as soon as Eric completes the final editing.
Sinclair: What were some of the EasyIO Event highlights?
Smyers: The multinational communication giant Telefónica was represented by Emilio Martínez de la Fuente, Head of Smart Metering, who gave an overview of Telefónica's own green initiatives, and the massive smart grid projects underway in Germany, Brazil, and especially the UK, where Telefónica was recently awarded the project that will smart meter two-thirds of the homes in the UK.
EasyIO introduced the most advanced open controller to date, the FG-32+ Mega Beast and the EasyIO Residential, which is the world's first real BMS in a Box, to their partners as well as their new VAV initiatives with Belimo, which were prefaced with "shock and awe" warnings, because the next version of the FG-32+ with its Belimo driver will be able to discover all the Belimo DCA's on your MP Bus network.

Belimo's Chris Jones and Tom Daenzer proudly presented Belimo's new 200,000 square feet automated production facility in Danbury, CT, and then addressed the significance of the Belimo MP Bus story: Belimo DCA's and Energy Valves already have the MP Bus embedded communications in them, which means that when the integration moment is right, you'll be able to add them to your network, using EasyIO's FG-32+ with an MP Driver. Belimo also introduced a radically different style of VAV controller that is currently selling in the European market.

Sinclair: ControlTrends had an interesting interview with a delegation of engineers from India. What was their message?
Smyers: Yes, we had an incredibly candid and enlightening interview with Vinayak Sane, Ajay Shirgurkar, Vikas Joshi, Pradip Sheth, Bhartesh Jamdade, Sunil Gupta, and Prashant Kavale (Video to follow). This venerated team of engineers summed up very succinctly, the ambitious (and funded) efforts underway in India to bring 100 Cities up to Smart Grid status and the open standards and training requirements that have been set forth.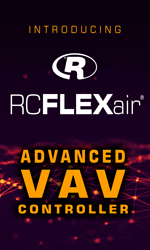 Sinclair: Before ControlTrends made its way to the EasyIO Conference in Madrid, you made a stop in the UK to see Controls Network Solutions. Tell us a bit about that.
Smyers: Eric and I had an opportunity to meet with Mike Welch of Controls Network Solutions and Graham Turner, with OneSight Solutions, and had an in-depth interview and discussion about the future of DALI Lighting in the North American market. It was great timing, Mike and Graham were preparing for The Energy Event 2014 in Birmingham, UK, where they would be presenting Niagara AX DALI Intelligent Lighting and EnOcean wireless energy harvesting solutions at the Tridium stand.
Sinclair: How are the preparations for the 2014 ControlTrends Awards coming along?
Smyers: Very well, thank you. There has been a lot of new participation and the excitement is building. The
2014 ControlTrends Awards nomination
phase for each category will continue until October 17th, 2014, so there is still plenty of time to register and place your votes.
---


[Click Banner To Learn More]
[Home Page] [The Automator] [About] [Subscribe ] [Contact Us]