---
Creating a Technology Road Map





A plan for how that data will move beyond actionable insight to actual results is the modern requirement for these projects.



Mike Reed,
Business Development Analyst
Hepta Systems



As intelligent, automated building projects gain traction, and mainstream attention, a bevy of interested facility owners and managers have become interested in the potential to make their buildings "smart."

Whether by way of informative articles on automatedbuildings.com, controltrends.org, non-industry publications like Forbes and Fortune magazine, through trade shows like IBcon, CoRE Tech or BOMA, or even first-hand experience in neighboring buildings, today's owners are getting informed on the exciting possibilities in smart buildings.

This interest has quickly led to soaring market predictions for an industry poised for explosive growth in the coming years. Depending on whose report you read, there are trillions of dollars for the taking for firms involved in Consulting, Engineering and Master Systems Integration.

Owners with existing smart building strategies have seen their projects expand to include new and exciting technologies, leveraging open protocols, open purchasing and partnerships with vendors to continue to improve the tenant experience while optimizing energy use for a healthy return on investment.

Newcomers can look at a flashy demonstration or a pile of case studies and have a pretty good idea of the end result they desire. What's less clear is what it will take to get them there.

As early as possible in the sales cycle, it is crucial to identify the "Why" that brought the customer to you in the first place. As smart buildings professionals, it's easy to assume that a customer has come to you because they know exactly what they want and they know that you're the best person to give it to them. An unfortunate consequence of "smart building" being such a buzzword these days is that many customers require a bit of education to understand "Why" smart building technologies are a good fit for their particular situation.

Rather than selling a solution, our industry should look to selling strategies and processes. One skeptical, vocal participant in a sales call can turn a smart building solution into a commodity. When strategy and process are the focus, the result is often a relationship as a partner rather than a vendor.

What does it mean to sell strategies and processes when you're used to a project-based sales cycle? How do you start a project for a customer who may not truly understand what they want, aside from a cheap project with a large ROI?

Creating a technology road map is a great first step that will help to identify the true potential of several different approaches to the end result of a smart building. Bringing in disparate stakeholders from throughout the customer's organization fosters involvement and buy-in. Springing a facilities-approved network plan on an IT department with the power to end a project is a coin toss that can be avoided by bringing these stakeholders together early and often.

Identifying the current state of a facility's operational procedures and potential is a crucial step. This means a smart building professional can provide clear insight into where a building is today, vs. where it can be at the end of a project. A flexible solution gives logical options, i.e., "This is possible with current devices," vs. "This is possible with equipment replacements and upgrades."

Years ago, when "big data" was the buzzword of the day, it may have been enough to describe all the data that could be gathered to make a building "smart." Today, customers rightfully demand more. A plan for how that data will move beyond actionable insight to actual results is the modern requirement for these projects.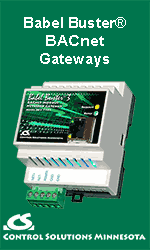 Building use cases for finance departments and C-suite stakeholders can help get projects off the ground, as the value of the approach is clear to staff in roles that may otherwise be ignored.

Defining a successful result for each stakeholder can be the difference between a one-off project and a partnership with a shared vision. Delivering that result at each step of the process is what builds reputations.

Keeping customers involved actively in a process they understand ensures that their needs and expectations are met throughout the lifecycle of the project and beyond.

The theme of last month's AutomatedBuildings.com e-magazine was "Getting There from Here." To earn the right to stay in this industry and enjoy the huge potential that lays ahead, we must stop focusing on the "There" we describe in presentations and learn how to meet customers at the "Here" they currently operate within.

This month's theme of "People-Powered Transformation" is key as well. Readers may notice that this article focuses entirely on actions our people can take, rather than features our technology needs to provide.

This approach may take us out of our comfort zones, but growth is rarely comfortable, and embracing this adaptation is critical.

In that regard, the short answer to the question of how we get a customer "There," from "Here," is the patience to move from solutions to strategies, a trusted process to do so, and a desire to be a partner to our customers rather than just a vendor.


---


[Click Banner To Learn More]
[Home Page] [The Automator] [About] [Subscribe ] [Contact Us]