---
EMAIL INTERVIEW – Scott Cochrane and Brian Oswald

Scott Cochrane is President and CEO of Cochrane Supply & Engineering, a leading industrial IoT and building controls supplier with locations throughout Michigan, Ohio, and Kentucky, as well as one in Canada. In 2000, Scott took over the business from his father, Donald Cochrane, Sr., who founded the company 50 years ago. He is proud to be an advisory council member for multiple industry manufacturers such as Honeywell, Johnson Controls, and Tridium, and to be named a 2016 IBcon Digital Impact Award Winner for his innovative contributions to the industry.



Brian Oswald is Managing Director for CBRE | ESI. Based in Brookfield, WI, CBRE|ESI specializes in professional services, remote facility operation, and system integration. Brian brings more than a decade of smart building technology and implementation experience to his role, including a proven record of delivering multi-site applications. Mr. Oswald is responsible for daily business operations of CBRE|ESI and will assist CBRE account teams and clients with identifying and implementing portfolio-wide smart building technology solutions.

---
Master Systems Integrators (MSI)

They make sure all systems communicate properly, coordinate all project participants, collaborate with building owners to ensure systems information will be accessible and usable, and they develop software layers responsible for integration, aggregation, and communication of the building systems.


Scott Cochrane of Cochrane Supply & Engineering has the unique benefit of working with 300+ of the best systems integrators in the country. Cochrane recognizes the critical role they have within the building automation industry and is speaking with a different highly-regarded MSI each month with the goal of providing examples of industry trends, best business practices, and the growing value of an MSI.

September Interview with Scott Cochrane & Joe Napieralski the Co-Founder and Director of Development of Smart Building Services LLC

August Interview with Scott Cochrane & Sidney H. Blomberg, Jr. the founder and President of K & S Ventures, Inc

July Interview with Scott Cochrane and Ken Sinclair
This month, he interviews Brian Oswald of CBRE | ESI.
Cochrane: How did you become an MSI?

Oswald: CBRE|ESI started as a typical mechanical and controls contractor. In 2002, Paul Oswald joined ESI with the vision of creating a dedicated service offering that focused on building automation system integration. He recognized a need for this type of offering after spending a few years working for Tridium and seeing an increased demand for a solution that provided greater value and flexibility for the client. Of course, none of this would be feasible without a platform such as the Niagara Framework, which enables system integration and allows us to deliver solutions that can be cost-justified. That being said, organizational change is hard, but we succeeded by making the strategic investment in people and continuous learning to develop a team of professionals that were fluent on a number of control products and technologies. In addition, developing capabilities in security, access, video and fire/life safety systems and components.

Cochrane: Can you explain what some of the characteristics are of a good MSI?

Oswald: To be a successful MSI today, you need a team of people with knowledge of mechanical equipment operation, building automation control logic, and communication protocols. In addition, a good MSI needs to be fluent in IT networking, information security, and data integration. Understanding how to bring each of these areas together for a holistic client solution separates a typical control contractor from a good MSI.

As a case in point, at a recent IBCon Smart Building Integrator Summit, we had the opportunity to hear from several high-profile customers (end users) on what they look for in a systems integrator. They were unanimous in their response that they not only wanted but expected the integrator to bring them ideas and to not just respond to a request for services. As an organization, if you're not committed to continuous learning it will be very difficult to add this type of value.

Cochrane: How do you sell Master Systems Integration services?

Oswald: Typically as a turn-key service, with a fixed price, based on a defined scope of work.

Cochrane: How do your customers procure MSI services? What's the structure of the contract you're in?

Oswald: The majority of our engagements are negotiated proposals. Some are RFP based, very few are traditional bid (plan and spec). RFP and plan and spec models do not lend themselves to system integration work because of the almost infinite number of variables involved and the high level of end-user/system integrator interaction needed to ensure a successful outcome.

Cochrane: As an MSI, what percent of your time is spent in the following categories? R&D, Consultations, Field Commissioning, and Software Programming.

Oswald:
R&D – This is continuous, on-going and part of our DNA.
Consultation - <20%
Software Programming – 80% or >
Field Commissioning – 80% or >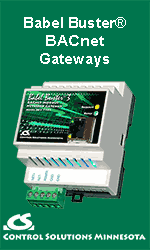 Cochrane: Describe a challenge that you've encountered as an MSI.

Oswald: There are a number of industry challenges; for new construction, it is the construction process itself – it's horribly flawed. High levels of integration are initially envisioned and put in the spec only to be "value engineered" out due to budget constraints, and those are largely due to unrealistic budget setting exercises, to begin with. For existing building (retrofit) work, the challenge is too many choices and a lot of "snake oil" being sold. Given all the technology available today, most people can connect two products together and make them work, that doesn't make them a systems integrator.

Cochrane: Do you envision Master Systems Integration being a part of your business in the future? If so, how?

Oswald: Master Systems Integration will always be a part of our primary business. It is the backbone of our service offering and differentiates our organization from a typical controls contractor. In addition, it strengthens our ability to deliver solutions that will meet or exceed client expectations. Remaining current in a constantly evolving industry is hard, but we will continue to invest in our people, procedures, and technology to ensure our position as a thought leader and Master Systems Integrator.

---


[Click Banner To Learn More]
[Home Page] [The Automator] [About] [Subscribe ] [Contact Us]