---
OPC Technology finds itsí place on the map

on the journey to the Smart Grid


Manny Mandrusiak
Vice President of OPC Marketing,
OPC Foundation
There has been a lot of talk over the past year regarding the economic situation, layoffs, project delays etc. The past year has been complicated, and there is no one who can debate that. There have also been areas of opportunity. For an open standard like OPC, the opportunity has come in reaffirming its value proposition.















As projects begin to come back online, the value of using open standards cannot be underestimated. System architects need to be as cost conscious as possible to ensure that the systems they are building are scalable for the future. Open standards are proving time and time again that their ability to redefine the method with which data is turned into information, in a cost effective manner, is the true value of open standards over proprietary protocols. After all, information is power, and those who have the best information have a true advantage over their competition.
The OPC Foundation is continually seeking new ways to improve OPC specifications and empower end-users to build information systems which are truly scalable for the future. In keeping with looking toward the future, the OPC Foundation recently participated in a global meeting of standards development organizations in Washington, DC hosted by NIST. This meeting was a true step forward in charting the geography of the road toward the future Smart Grid. One extremely notable feature of this meeting was the significance of the leading role played by the government. As a governing body, they are playing a huge part in making sure that standards are being developed to enable best-of-breed information modeling and information exchange between the smart grid and other alternate energy opportunities. There is no question about the need to integrate information exchange between the Smart Grid and alternative energy sources. Alternative energy sources are becoming more a part of everyday life as the entire planet makes an attempt at conserving global resources. It is extremely exciting to see OPC technology being leveraged to provide open connectivity between energy assets due to itsí success and reliability in the process control industry. This meeting hosted by NIST, is part of an overall government mandate to fund the development of efforts which will ensure that open standards are successfully adopted and deployed into real products and solutions within the Smart Grid.
With the Smart Grid becoming a reality, it's even more important that we take the opportunity to look at existing standards, and where they best fit to provide an infrastructure which enables interoperability between various domains. The OPC Foundation has been actively working in the building automation arena through its vendors to provide a vision for developing OPC clients and servers that empower information integration between industrial automation and building automation. This is the single biggest area where building automation professionals can leverage the success of OPC technology in the Process Industry to connect existing systems directly to the new grid with a limited amount of investment in new hardware, cabling, and devices. Forward thinking Systems Integrators who architect projects in both arenas have been implementing OPC Clients and Servers into existing Building Control systems for years due to OPCís ability to easily interface with existing Building Automation Protocols.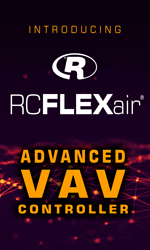 As OPC officially finds itsí place on the technology roadmap on the road to the Smart Grid, there is a significant opportunity for even tighter integration between domains. This opportunity lies with the new standard of OPC Unified Architecture (OPC UA). OPC UA enables the information modeling of applications and devices to be discovered and transported via data acquisition type services to other applications though a variety of web-based services.
OPC has been very successful in industrial automation and has achieved status as the de facto standard for interoperability for over 15 years. There is a great opportunity in building automation to implement a greater level of data and information integration between industrial automation and building automation using OPC. Customers leveraging building automation products in the commercial arena and in industrial automation truly want to have information flow to make the best use of their assets during the strain of todayís global economy.
The meeting in Washington solidified the fact that OPC is a significant player in the arena of interoperability for the building automation and power industries. It is now part of the OPC Foundationsí mandate to actively partner with other standards bodies to provide a service-oriented architecture which integrates the information models from other consortiums to simplify information and data exchange between the complex systems of today and tomorrow.
For more detailed information about the OPC Foundation please refer to the OPC Foundation website at www.opcfoundation.org

---

[Click Banner To Learn More]
[Home Page] [The Automator] [About] [Subscribe ] [Contact Us]