---

EMAIL INTERVIEW - Jean-Yves Blanc & Ken Sinclair
Jean-Yves Blanc, President of the eu.bac
In June 2009, Jean-Yves Blanc was elected President of eu.bac, the association of European manufacturers of Building Automation and Controls. Born in 1957, Jean-Yves holds a diploma in Electrical Engineering from Supelec as well as an MBA from Institut Français de Gestion – ICG (France). Jean-Yves Blanc joined Schneider Electric in 1981 in the Electrical Distribution Department. He has a vast international business background including project management, marketing and R&D in Medium Voltage Switchgear and Electrical Distribution equipment. In the year 2000 Jean-Yves joined the Building Market to create the Building Automation business at Schneider Electric. He led the acquisitions of TAC in 2003, Andover Controls in 2004 and Invensys EMEA and IBS in 2005 & 2006. Since 2004 Jean-Yves has been Vice President for Building Automation strategy. In addition to this role, Jean-Yves held the position of Solution Vice President for Hospitals for all of Schneider Electric. At the end of 2008 Jean-Yves was appointed Senior Vice President for Strategy of the Buildings Business of Schneider Electric.
---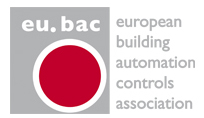 eu.bac
eu.bac combines the collective potential of Europe's home and building automation industry.
















Sinclair: Jean-Yves Blanc, you have been president of eu.bac since June 2009 and you are responsible for strategic planning for building services engineering in your company, Schneider Electric. You want to continue to expand eu.bac's leading role as an industry platform for European standardization and product certification for energy efficiency in home and building automation. How do you want to achieve this?
Blanc: During my tenure as president, I would like to make eu.bac better known as the leading European platform for energy efficiency. We will win new members in related industries and expand our activities in two directions. On the one hand, we will dedicate ourselves more than ever to the residential buildings sector. On the other hand, with our initiative to expand energy services we are at the beginning of a development with growing demand.
Sinclair: Where does eu.bac now stand in this development?
Blanc: eu.bac is now more broadly positioned than it was two years ago. To date the association has been very strongly focused on products for commercial construction. For our new focus, on energy-saving standardization and the certification of products for housing construction, a task force is already active. This means that we offer a European framework and a platform for the exchange of experiences to our members who provide products mainly for housing construction. But this is only the beginning. On the basis of this platform many new activities are expected in the future.

eu.bac now has a broader basis than it had two years ago. A new focus is currently on energy-saving standardization and the certification of products for residential construction. Previously eu.bac had focused very much on products for commercial projects. This new focal point means that eu.bac members who in particular offer products for residential construction have established within eu.bac a European home and platform to exchange ideas. But this is only the beginning. On this basis a lot of new activities can be expected in the future.

We have reached a further milestone by extending our activities concerning Energy Performance Contracting. Since the foundation of our eu.esco sector committee we have concentrated our efforts on making Performance Contracting more attractive. Last year a very successful workshop for national and municipal authorities took place in the Netherlands – a good start for further activities in this area.
Sinclair: Why is strengthening eu.bac's presence important to you?
Blanc: From the beginning, eu.bac has been increasingly represented at the important European fairs and exhibitions – 2008 for the first time at Interclima. On these occasions we directly address planners, builders and users.

But besides that, our standardization and certification program has political importance as well. eu.bac combines the collective potential of Europe's home and building automation industry. European energy saving goals can thus be put into practice easily, efficiently and consistently as technically possible and economically sensible solutions. This provides a common cost-saving approach for both governments and businesses alike.

We will also strengthen our cooperation with political authorities in Brussels and the European member states. To become more active, especially in Europe, we plan to expand our office in Brussels.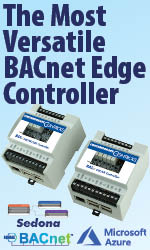 Sinclair: One of the first big successes of eu.bac was the introduction of the European certification under the eu.bacCert mark in 2007. How can the certification process contribute to the energy efficiency of buildings?
Blanc: From the beginning the aim of our certification has been Europe-wide uniform quality assurance that systematically makes the existing energy efficiency reserves accessible. The expertise of the participating companies and our work on the respective European norms has made it possible for us to introduce a unique quality system.

eu.bac-certified products demonstrably save more energy than required by the standards. Our certificate is the evidence of the highest quality to the users of these products. They can be sure they are getting receive products with long term efficiency – technically as well as economically.

This is essential when considering life cycle costs in the building and construction industry. Efficient products that adhere to energy specifications increasingly important. Green buildings can only be safely achieved using tested products.
Sinclair: How did your European quality system develop? How did the market receive the certification?
Blanc: We can look back to a pleasant start. To date over 80 products display the eu.bac Certification mark. Originally we started with 60 certified individual room controllers. More and more companies that are not members of eu.bac have had their products certified. So this already exceeds our expectations. Due to the increase in demand, as of 1 January, 2010 we were even able to lower the cost for certification of an individual room controller by one third.

Soon to follow with the beginning of a new round of certification will be new varieties of individual room controllers, such as VAV and electrically heated floors and ceilings. At the same time we are working on the groundwork for the certification of actuators and sensors. With the expansion of the range of certifiable products the eu.bac certificate will establish itself even more quickly as an acknowledged seal of quality in the market.
Sinclair: What is your long term vision for the future?
Blanc: The markets are changing. Energy efficiency, increasing comfort levels, age-based assistance systems, security systems: many developments indicate growing demands. All across Europe eu.bac is the platform and the voice of these promising industries.
---

[Click Banner To Learn More]
[Home Page] [The Automator] [About] [Subscribe ] [Contact Us]