---
Every month there is a blizzard of information contained in the emails and newsletters that cross my desk on their way to AutomatedBuildings.com. Some of this information is not in the form of any type of content we can publish but I feel I should share with you these snippets, blog bits, and url links that are about to fall off my desktop.
AHR Sessions Preview 2015 How the Internet of Things (IoT) is changing Building Automation
2014 ControlTrends Awards Date, Time, and Location Announcement We are excited to announce that the 2014 ControlTrends Awards Show will be held Monday evening, January 26, 2015, from 6:00PM to 8:00PM, at the elegant Prairie Ballroom in the Hyatt Regency McCormick Place, located a short 7-8 minute walk from the convention floor of the 2015 AHR EXPO.

today's young energy leaders require these skills,
Advanced Building Systems Commissioning Certified Professional Seminar Building Commissioning is the process of verifying all of the buildings subsystems, depending upon scope, which may include HVAC, Plumbing, Fire Protection, Electrical, Fire Alarm, Security, Communications and Building Envelope. The NEBB Advanced Building Systems Commissioning seminar has been substantially revamped based on NEBB's Whole Building Systems Commissioning Procedural Standards and industry trends.

Schneider Electric has announced that it has trained more than 50,000 people from new economies in energy management as part of BipBop, its energy access program for communities at the base of the pyramid.
Maximize Your Savings with Fault Detection and Diagnostics Author: Melissa Topp, ICONICS Residential and commercial buildings account for almost 40 percent of total U.S. energy consumption and carbon emissions. Given the complexity of today's modern lighting and mechanical systems, there is often a significant gap between the design specification and the actual operational performance of buildings. For larger buildings or campuses that contain central plants, equipment such as boilers or chillers are routinely maintained, but the smaller, more widespread equipment, such as VAV terminal units, are not. It is simply not cost-effective to regularly test, for instance, all the air handling equipment in large buildings and real estate portfolios.

"Intelligent Buildings and Big Data" There is a consensus in the industry, that the proliferation of intelligent devices and internet technologies has created an exponential increase in the volume, velocity, and variety of data. This phenomenon is commonly referred to as 'Big Data'. Current data management systems are not capable of processing this new influx of data, and as a result companies are forced to ignore the majority of the data available. The goal of this research is to examine new tools and resources that can help companies filter, analyze, and use Big Data collected from intelligent and integrated buildings. Leveraging Big Data will enable a better understanding of customer behaviors, competition, and market trends. Research on utilizing Big Data from building systems is crucial to staying competitive in this dynamic connected marketplace. A detailed Research Prospectus is available upon request.

Outdoor lighting controls is undergoing a mini-revolution that offers new design and selling opportunities while challenging electrical professionals to stay on top of technological change.
Samsung, Google and more have launched Thread, a new standard protocol for the internet of things
Introducing Bluetooth® Smart technology, a standards-based, low-power wireless technology that brings almost anything to life. Develop devices and applications that securely connect and share data with billions of smartphones and tablets consumers already own. Imagine the possibilities for thermostats, lighting, door and window control, motion detectors, and more—ready to connect to applications directly on Bluetooth Smart compatible tablets and smartphones or in the cloud.
6 emerging standards battling it out for the Internet of Things
"the Internet of things can be perceived as a vision with technological and societal implications. It is considered as a global infrastructure for the information society, enabling advanced services by interconnecting (physical and virtual) things based on existing and evolving interoperable information and communication technologies". Based on this definition, IOT refers to networkable things. Things can be Physical things which exist in the physical world (e.g. sensors of surrounding environments, industrial robots, goods, and electrical equipment), or Virtual things which exist in the information world (e.g. multimedia contents, application software and service representations of physical things). They are able to be integrated into communication networks and can offer services to various kinds of applications such as intelligent transportation systems, e-health, and smart environmental monitoring.
While the discussion regarding technological innovation has been occurring in the market for over 10 years, it has achieved significant momentum in the last 12-18 months. The infographic below illustrates the ongoing process

EnOcean Alliance booth D17, the member companies Caleffi, Contemporary Controls, EnOcean, Helvar, SECO, Thermokon, TIANSU and WAGO present their range of energy harvesting wireless products which intelligently control HVAC, light, security and comfort in buildings and homes.

Smart City projects have kicked off globally, providing vital innovations to cities in the areas of energy management, public safety, infrastructure, transportation, education, healthcare, entertainment, citizen engagement, et al. Today, the Smart City market presses forward, growing at 30% annually on its way to surpassing $1.5 trillion by 2020 (source: Frost & Sullivan).
Sense and The City: The Application of IoT Technologies For A More Sensible City Predicting an individual's needs helps create unique and memorable experiences which will drive people to select a specific city of interest they would love to live, play and work in. In result, this will give rise to Sensible Cities. By sensible, we mean cities will be more human - smarter, sensitive, sustainable and safer.
Economical Telepresence Robot remote controlled mobile device uses an iPad to create a physical presense at a remote location
15 Finalists to Develop Internet-of-Things Solutions in element14's Most Popular Design Challenge Ever

Thomas Edison must be smiling. He long held that direct current (DC) was a better and safer way to transmit and distribute electricity. Edison lost the argument to Nikola Tesla, George Westinghouse and other proponents of alternating current (AC). But now, more than 100 years later, we're in the process of rethinking those long-held assumptions about power.
Featured in the August 2014 issue of Engineered Systems. T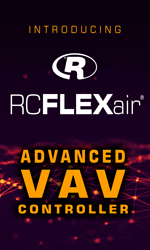 he article begins on page 46.
In a hotel lobby across the street from Apple's corporate campus, a desk clerk places a razor in the bin of a three-foot-high robot and taps in a room number on a display. The robot, "Botlr," chirps an R2-D2-style acknowledgment and rolls off to an elevator and its final destination.
The Digital Trends Showcase (DTS) on Oct. 7-8, 2014 at the downtown Toronto Steam Whistle (micro-brewery) events centre will profile live, hands-on application case studies and demonstration scenarios of the primary ways that location-based messaging and engagement is being applied for place-based branding, promotion, merchandising and engagement.
U.S. homeowners would prefer a smartphone-enabled, do-it-yourself platform for home automation over a closed, subscription-based system -- and in either case, they care a lot more about security and peace of mind than they do about saving on their energy bills.
The Cloud Ate My Homework! Do you trust the cloud with your data, your programs, and other information? Do you believe that no matter what happens your information in the cloud will be instantly available when you need it and safe from attack?

ISA's computer-based training has the courses you need when you need them.
The Hows, Whys, and Whats of Remote Access to Your BAS
ZigBee Certified Products Surpass 1,000 there are now more than 1,000 ZigBee Certified products available to the market, demonstrating the rising demand for the Internet of Things