---
What do we do with Internet of Things for Buildings?


More than just interconnectivity, it promises to bring to buildings and associated trades and services, the concept of "power-by-the-hour" that has already gained traction in the industrial sector.

Aniruddha Deodhar

Senior Product Manager/Program Lead, Sustainable Buildings Solutions

Autodesk




This story was originally published in the Autodesk Sutainability Solutions Blog
Prepare yourself for the coming era of connection. Analysts predict the Internet of Things that underpins this era will consist of 50 billion interconnected devices by 2020. More than just interconnectivity, it promises to bring to buildings and associated trades and services, the concept of "power-by-the-hour" that has already gained traction in the industrial sector.
Engine manufacturers like General Electric and Rolls-Royce have performance based contracts with airlines. Instead of paying a lump sum for a product at the point of sale, airlines pay for the service of actual hours flown. With instrumented equipment, manufacturers can forecast these operational and maintenance costs. And the operators avoid costs from unplanned downtime. It's a win-win.
The power-by-the-hour concept for buildings isn't entirely new. Energy Performance Contracting has been around for decades. But they've only been serviced by a few deep-pocketed Energy Service Companies for the government and education sectors. And some utilities have tried to incentivize "savings by design" to ensure buildings are designed with operations in mind. But by and large, the building industry has lagged behind due to silos, split incentives and complex real estate value chains.

I believe that the Internet of Things is about to change that very soon.
Lighting companies now sell products-as-a-service with real-time sensors embedded in their fixtures. This data tells them how the equipment performs, and when it's time for upgrade or repair. Design-build-operate firms like McKinstry are looking to optimize the entire building lifecycle through the use of sensors. Even design firms like KieranTimberlake are looking at sensors to better monitor real performance in order to inform design decisions. These are refreshing departures from the siloed way building trades traditionally operate.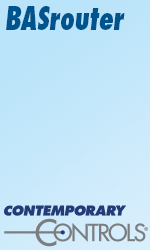 Connected devices are important, but the streams of data from them require interpretation to be meaningful and they need to bring out actionable insights to be useful. Operators need contextual information as well as automated analysis and reporting so that they spend less time pouring over volumes of data and more time addressing critical business issues.
Autodesk's Sustainability Solutions team recently launched Project Aquila for buildings and manufacturing facilities. It's a cloud-based app that overlays building sensor data with 2D drawings and 3D models while providing useful analytics and real-time alerts for facility managers. Project Aquila is a free technology preview that we'll continue to develop over the next few months, so your feedback is important to us.
Check out the video below to see a demo of the workflow, and click here to try it now for free.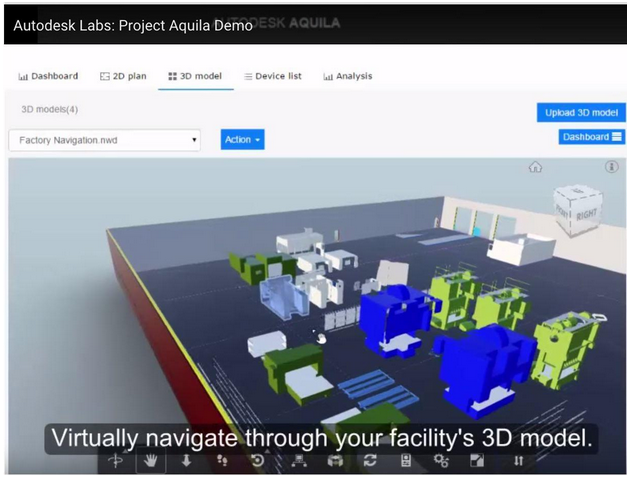 ---

[Click Banner To Learn More]
[Home Page] [The Automator] [About] [Subscribe ] [Contact Us]