---
KMC News Release - Shanghai Office Tower Seeks Comfort and Efficiency











27 March 2006 • Shanghai, China - Singapore Development Ltd. recently completed construction on the Azia Tower, located in the Pudong District in Shanghai, China. With its distinct façade lighting, the Azia Tower is one of the most notable within China's largest industrial city and has been constructed to meet the increasing demand for office space within the growing district. KMC Development (Tianjin) Ltd. ensured occupant comfort and energy management through the installed KMC automation system.
The 32-story building, with over 1,000,000 square feet of rentable office space, features KMC digital controllers and operator workstation software. These controls monitor and respond to outside climate changes, and maintain consistently comfortable temperatures throughout the building. Highlighting the HVAC system are dozens of KMC-equipped VAV units, resulting in numerous zones of comfort. The entire HVAC system is controlled through KMC's WinControl XL Plus. Operators discovered that using WinControl greatly simplifies automation processes by allowing tower operators to have complete control of temperature, humidity, overrides, status, alarms, and logs.
With the HVAC system in order, the developer desired full building system integration. To this end, the Azia Tower also features Acuity operator workstation software from KMC. This web-enabled package provides an interface between existing systems located in the building. Future plans include integrating the towers exterior lighting, fire alarm, and chiller systems. The developers also appreciate the fact that Acuity grants them access for gathering and viewing information from anywhere in the world.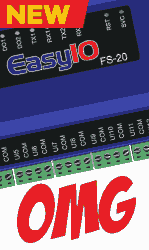 KMC Development, Ltd. Regional Manager (Shanghai), Li Lei, stated that "The developer's main objective for this project was to ensure occupant comfort throughout the building. Having to efficiently maintain a building of this size requires numerous controllers to sustain air quality in the many zones. This system grants building operators complete control of these zones." Lei continues, "Due to KMC Development, Ltd.'s relationship with the developer, and the ability to integrate other systems within the building, they found the KMC system to be a perfect fit."
KMC Development Ltd., headquartered in Tianjin, China, has branch offices in Beijing, Shanghai, and Shenzhen.
About KMC Controls:
KMC Controls (formerly Kreuter Manufacturing Company; www.kmccontrols.com) has been designing and manufacturing HVAC controls and building automation products for over 35 years. KMC remains the only privately held controls manufacturer with a full line of pneumatic, electronic, and digital products. KMC maintains regional sales offices throughout the U.S. and is represented by value-added, authorized installing contractors and wholesalers throughout North America as well as authorized distributors worldwide.
WinControl is a registered trademark and Acuity is a trademark of KMC Controls, Inc.
---


[Click Banner To Learn More]
[Home Page] [The Automator] [About] [Subscribe ] [Contact Us]