---
Lantronix Announces First RoHS-compliant 802.11 B/G Wireless Networking Module
Lantronix WiPort enables designers to quickly and easily add secure, wireless 802.11b/g networking and web services into virtually any electronic device











IRVINE, Calif., April 3, 2006 – Lantronix, Inc. (Nasdaq: LTRX), a leader in device networking today announced the addition of 802.11b/g wireless capabilities to its popular WiPort™ embedded 802.11 networking module. This new WiPort is the first embedded RoHS-compliant device server to provide serial-to-wireless, or, Ethernet-to-wireless 802.11b/g capabilities in a compact, highly-integrated hardware and software module. Mandated by the European Parliament and Council of the European Union, RoHS (Restriction on Hazardous Substances) requires that manufacturers reduce the usage of certain substances in electrical and electronic equipment by July 2006. The WiPort enables designers and original equipment manufacturers (OEMs) to quickly and easily build secure wireless capabilities into virtually any electronic device with a serial or Ethernet port.
"Since our original WiPort was announced in 2004, wireless 802.11 b/g infrastructure deployment has continued to grow, driven by broad adoption in both home and business environments," said Marc Nussbaum, CEO of Lantronix. "Emerging trends, such as metropolitan 802.11 deployments, benefit device OEMs with more ubiquitous 802.11 infrastructure availability for their WiPort-enabled products and services."
The WiPort b/g includes a robust, real time operating system, a full-featured network protocol stack, and a proven, ready-to-use serial-to-wireless application. The product also includes a built-in web server for remote device communication and a web manager for configuration via a standard browser. Pin compatible with the current Lantronix WiPort 802.11b module, the new WiPort includes an 802.11b/g radio chipset and a dedicated communications processor that permits the host device's microprocessor to focus on device computing tasks.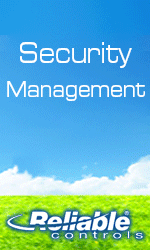 "Wireless adoption among OEMs is expanding rapidly as they realize the economic benefits of quick integration and the ability to leverage the increasingly cost-effective and pervasive 802.11 world," said Glen Allmendinger, president of Harbor Research. "The key for so many OEMs will increasingly become security and simplicity." Adoption is occurring in a variety of markets including Security, Auto Telematics, Medical, Industrial/Building Automation, Metering/Monitoring, Retail & Vending.
The 802.11g specification is the established standard for wireless local area networks (WLANs) and offers additional benefits over legacy 802.11b for embedded applications. Connecting over 802.11g offers higher connection rates than 802.11b, allowing for superior data throughput performance. Additionally, for organizations with existing 802.11g infrastructures, deployment of the WiPort's "g" radio ensures no degradation in performance of the rest of the infrastructure network. The WiPort b/g is also backwards compatible with 802.11b access points, ensuring its interoperability with legacy 802.11b networks.
The new WiPort is being certified by the U.S. Federal Communications Commission (FCC) allowing OEMs to leverage Lantronix license grant and bypass 802.11 regulatory testing, which can accelerate time-to-market and reduce development and testing costs. In addition, it will come pre-screened for European radio compliance. WiPort also includes WPA encryption for heightened security and supports 256-bit Advanced Encryption Standard (AES) for secure end-to-end data transfer. WiPort also features additional hardware interfaces for SPI, CAN and I2C.
Lantronix RoHS-compliant, WiPort b/g product shipments will begin at the beginning of Q2 2006. For more information, please visit: http://www.lantronix.com/device-networking/embedded-device-servers/wiport.html.
About Lantronix
Lantronix, Inc. (Nasdaq: LTRX) develops hardware and software solutions to help businesses and government agencies remotely access and manage network infrastructure equipment and rapidly network-enable their physical electronic devices. With nearly two decades of networking experience and more than 22 million ports network-enabled, the company is a leader in secure, remote device and data center management. With a family of products ranging from embedded device servers, to external box device servers to data center management, Lantronix is a one-stop shop for technologists who design, manage and configure servers, electronic devices and network infrastructure equipment. The company's worldwide headquarters are located in Irvine, Calif. For more information, visit www.lantronix.com.
---

[Click Banner To Learn More]
[Home Page] [The Automator] [About] [Subscribe ] [Contact Us]