---
Gridlogix enables device-level integration at the University of North Carolina
Gridlogix EnNET® Server establishes real-time integration with University of North Carolina's multiple disparate automation protocols











ST. LOUIS, MO—April 12, 2006—Gridlogix, Inc., a leading creator of enabling interoperable XML Web Services technology, announced today their EnNET solution has been chosen as the integration vehicle for an enterprise-wide integrated network for The University of North Carolina-Chapel Hill (UNC).
Considered by many as the world's largest and most complex Web Services integration project, UNC set forth stringent orders for enterprise-wide integration. UNC requires all control systems be integrated with the existing IT network; the eight existing building automation front ends supplied by six different manufacturers be consolidated into one Web-based user interface; and that the inherent data contained at the device level is communicated in real time back to the enterprise.
To successfully integrate the multitude of technologies and standards used throughout the campus, Gridlogix employed their EnNet integration framework, a software-based system that analyzes existing device networks and quickly establishes real-time, two-way communications using the native protocols of the automation network. Using EnNET, the university can track, monitor, control, combine and compare any process associated with facility automation systems to help them make informed business decisions which will ultimately reduce operational costs and increase the efficiency level of the operations staff.
Utilizing XML and Web Services capabilities, EnNet will integrate the multitude of systems used throughout the 140-building central campus providing authorized staff the ability to manage and control all aspects of the enterprise through any PC with Internet capabilities.
"We are pleased to be a part of the groundbreaking project at The University of North Carolina because it gives Gridlogix a unique opportunity to showcase the strength and Web Services capabilities of EnNet," Hal Gentry, Gridlogix CEO, said. "It is rewarding to see how quickly our solution can be put to work in these complex project environments to help better manage everything from energy to people."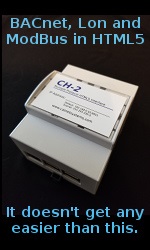 For the UNC enterprise integration project, Gridlogix is partnered with Cyrus Technologies, a Florida-based independent systems integrator. George Huettel , President of Cyrus Technologies said, "We chose Gridlogix's EnNet solution for our proposal to UNC based on its ability to enable rapid integration combined with the advanced, innovative Web Services functionality needed to integrate a wide variety of disparate applications, systems and devices."
Jay Evans, UNC-Chapel Hill EMCS Operations Manager, said, "At UNC, Web Services-based Enterprise Building Management Systems will allow the traditional BAS to move from a proprietary and private world, little understood by the building occupants, to a system which everyone can actively use to enhance their use of the space they occupy."
The University of North Carolina-Chapel Hill consists of 14,800,000 square feet of academic, administrative and housing facilities spread over 700 acres with planning and construction well underway to add approximately 4,000,000 square feet of new space within the next five years.
The scheduled completion date for the entire enterprise-wide integration project is November 2006, an impressive feat for such an intricate integration venture.
About Gridlogix
Founded in 2002, Gridlogix, Inc. is a leading creator of XML Web Services-based integration solutions for remote control and automation systems. Gridlogix supplies enterprise-class solutions that deliver real-time, peer-to-peer system integration, R2B (Real-time to Business) integration and B2B integration functionality to the enterprise.
The core of every Gridlogix integration solution is the EnNET integration framework. Built from the ground up using XML Web Services technology, EnNET provides a unified standards-based integration framework that enables companies to leverage existing monitoring and control systems; rapidly integrates them with other automation technologies; streamlines the R2B integration processes; and connects with strategic business partners.
For further information about the company, please visit www.gridlogix.com.
---


[Click Banner To Learn More]
[Home Page] [The Automator] [About] [Subscribe ] [Contact Us]