---
EBTRON Provides Continuous Real-time Traverse Measurements
Native BACnet®- MS/TP protocol as a Master Node provides the means for automating continuous commissioning and real-time diagnostics!











Myrtle Beach, SC – April 15, 2006: EBTRON, Inc., the world technology leader in airflow and temperature measurement for HVAC control, announces the availability of significant upgrades to its existing product line. When configured as a native BACnet® model, individual airflow and temperature data points can now be retrieved continuously in real-time over the ABS network, courtesy of the EBTRON model GTN116, RS485 transmitter and its array of associated velocity and temperature sensors. This functionality is a no cost addition to the growing value found in all EBTRON products.
This valuable product feature is ideal for facility managers or design engineers, TAB practitioners and commissioning agents or anyone that desires "on-the-fly" airflow and temperature traverses. The benefits from using permanently installed EBTRON model GP1 probes with GTN116 transmitters (combined as model GTN116-P) include: on-demand availability of nearly instantaneous traverse data (no sampling error over time), accurate measurements that are independent of the controls hardware and software, repeatability that cannot be duplicated with manual measurements using hand-held instruments and the ease of report generation using a Microsoft® Excel® spreadsheet, available as a free download from EBTRON.com.
Data can also be accessed from the EBTRON GTN116-P velocity and temperature array independently, by your PDA (using Palm® or Microsoft® Windows Mobile® operating systems) when the EB-Link infra-red option card is installed. This hardware option is available with all Gold Series transmitters (GTx116) and requires proprietary PDA software, also a free download at EBTRON.com.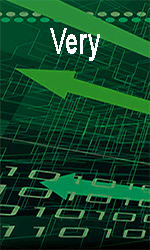 Traverses will no longer require additional holes in the duct. Permanently mounted devices also eliminate cumbersome hand-held equipment and ladders that are normally carried around a job site to perform air measurements. TAB engineers can expect more reliable system performance data, owners and design consultants can easily verify TAB and ABS data wherever EBTRON model GTx116-Ps with EB-Link are installed, and the data can be obtained by any authorized individual with a PDA and minimal effort.
The latest versions of these innovative EBTRON products also provide a true velocity-weighted average temperature output, the data from which the average is calculated can be used to function as a multi-sensor freeze alarm for the system intakes. An owner will no longer need to "learn" through costly experience how much must be allowed for time lag and temperature sampling error in the selection of the alarm setpoint to prevent freezing and bursting coils. With 0.1oC (0.15oF) sensor precision and using multiple, equally spaced sensors across the face of the intake opening, alarms can be programmed whenever any single sensor records temperatures approaching or reaching 0oC (32oF), or instructed to alarm at any other system-specific setpoint requirement.
Visit the company's web site www.EBTRON.com for more information.
---


[Click Banner To Learn More]
[Home Page] [The Automator] [About] [Subscribe ] [Contact Us]