---
100 High-Profile Speakers Scheduled for 4th Annual BuilConn











DALLAS, TEXAS—April 17, 2006—Clasma Events Inc. announced today an impressive line-up of nearly 100 speakers for the numerous sessions to be held at the upcoming combined events, BuilConn, M2M Expo and the inaugural GridWise Expo to be held May 16-18, 2006, at the Palm Springs Convention Center.
The speaker roster is a selection of key industry professionals representing manufacturers, systems integrators, technology providers, IT professionals and open systems associations. Such a variety of speakers ensures that the perspectives of all industry stakeholders are presented and discussed; it also signifies the considerable changes occurring as a result of Building-IT convergence and the extent of its reach within the buildings industry.
The fourth annual BuilConn will be co-located with the third annual M2M Expo and Conference, the premier event for machine-to-machine and smart device technologies, and the inaugural GridWise Expo dedicated to setting a future path for the nation's electric system. A majority of the sessions will address issues and trends that will impact all three industries due to the common vision of full-scale integration they share. For a complete list of scheduled speakers, please visit http://www.builconn.com/.
"It is an honor to host this impressive list of speakers at the event," Anto Budiardjo, event organizer, said. "These speakers will energize and motivate the audience to reap all that the conference has to offer, discovering how to expand their businesses by implementing new technologies and create strategic relations with complementary companies."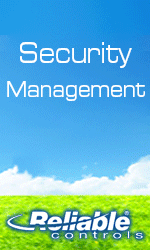 About BuilConn
BuilConn is a three-day forum uniting the players of the building industry's disparate disciplines including integrators, manufacturers, distributors, consultants and technologists, as well as end users and building owners to learn and discuss the trends, technologies and their applications for tomorrow's intelligent buildings.
BuilConn is comprised of multiple industry-related events where building professionals of varying experience levels can explore the immense benefits of whole building integration in light of IT convergence. BuilConn itself is a conference and expo with multiple topics and tracks so attendees can customize their days with subjects that are relevant to them and their business.
The fourth annual event will be held in Palm Springs, CA, May 16-18, 2006, at the Palm Springs Convention Center. For further information, please visit http://www.builconn.com/.
---


[Click Banner To Learn More]
[Home Page] [The Automator] [About] [Subscribe ] [Contact Us]