---
ZigBee News
Open House & Exhibition - June 15, 2006 - San Jose, California
Open House Thursday, June 15, 2006 in San Jose, California at Dolce Hayes Mansion.











Beginning at 10:00AM ZigBee will hold an event for press, analysts and interested companies to attend and learn what the ZigBee Alliance is all about. ZigBee would like to thank and as Platinum sponsors of this event. Invite your co-workers, customers, and vendors to join and learn more about the ZigBee Alliance. This event is free of charge.
REGISTRATION:
To confirm Open House attendance, please complete the online registration form. Meeting registration does not secure you a hotel room. Please complete one registration form for each individual attending by Tuesday, June 6th. In order for us to provide comfortable accommodations, it is crucial that everyone register in advance.
* ZigBee Members – if you would like to register for the Member Meeting and Open House please visit the Members Area of the website, http://www.zigbee.org/en/members_area/
MEETING HIGHLIGHTS:
ZigBee Member Company Product Demonstrations
Opening Session given by Bob Heile, President of the ZigBee Alliance
Four Technical Breakout Sessions
Live Interoperability Demonstrations
Networking Reception
The open house agenda will post on the ZigBee website www.zigbee.org once finalized.
MEETING FEE:
There is NO cost to participate in the ZigBee Alliance Open House.
ZigBee Developers' Conference - June 5-7, 2006
See our events calendar for more information http://www.automatedbuildings.com/resources/events.htm
Last year's ZigBee Developers' Conference sold out with over 150 attendees, we turned people away at the door! This year we have twice as many ZigBee Compliant Platforms and three days of lectures rather than two. Come and see what the ZigBee buzz is all about. While in attendance, check out the ZigBee booth on the exhibit floor of Sensors Expo. It's all in Rosemont, IL June 5-7th.
The ZigBee Developers' Conference will allow developers to delve into the technology behind the specification. Work directly with the experts to gain knowledge and get a jump on your competition to implement ZigBee wireless sensor networks. Compare certified platforms side-by-side, try out the transceivers, microcontrollers, network stacks and developer tools without paying several thousand dollars for each of the evaluation kits.
LOCATION
Donald E. Stevens Convention Center, Rosemont, Illinois
Held in conjunction with Sensors Conference and Expo.
For more information visit www.zigbee.org
ZigBee Milan Open House Success
Record Attendance, Media Coverage Witnessed as Growth Continues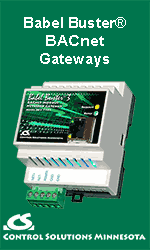 San Ramon, Calif. – April 7, 2006 – The ZigBee™ Alliance, an association of companies focused on home, commercial and industrial automation, declared its recent Milan Open House the largest ZigBee event in Europe and the most successful event in its seven year history.
The Open House drew almost 600 people, representing a 75 percent boost in estimated attendance and the largest Open House event to date. European product manufacturers, OEMs, technologists, and academics viewed ZigBee technology demonstrations and discussions on how this new technology will automate homes, commercial buildings and industrial facilities globally.
"Milan, Italy and Europe gave ZigBee the warmest reception we have ever seen," said Bob Heile, chairman of the ZigBee Alliance. "Numerous attendees, from product manufacturers to students, commented that ZigBee is the strongest wireless control and sensing technology in the market."
Nearly 30 members of the Italian broadcast, electronic and print media writing for daily newspapers, business, horizontal technology and essential vertical market media were in attendance for the Open House. The Alliance conducted approximately 10 interviews or analyst briefings during the Open House – one of the largest outreach successes in Alliance history. Pre-event media coverage in several outlets, including coverage on Class CNBC, announcing the event helped drive record Open House attendance.
The Open House featured live demonstrations of low-power wireless mesh network technology found in ZigBee products from multiple Alliance member companies including: BM Group, Ember, Freescale, Renesas, Texas Instruments, Crossbow, Jennic, Atmel, Atalum, Cirronet, Daintree, Luxoft Labs, MaxStream, Microchip, Mindteck, Motorola, Nanotron, OKI, Radiocrafts AS, Ubiwave and ZMD. Over the past several months, ZigBee has seen tremendous momentum in the ZigBee compliant platform supply ramp-up leading to consumer product availability during 2006. The ZigBee standard offers an unbeatable price and performance benefit. Alliance members have achieved significant volumes in shipping millions of radios last year, far more than any other wireless control technology. The variety of manufacturers in the Alliance ensures a solid and diverse supply of components all designed to seamlessly work together.
Visit www.zigbee.org for further information.
---


[Click Banner To Learn More]
[Home Page] [The Automator] [About] [Subscribe ] [Contact Us]