---
C2 Facility Solutions® Partners with Tridium, Inc.
Niagara Framework® will be integrated with FacilityOne®











RICHMOND, Virginia – (April 19, 2006) – C2 Facility Solutions, a building asset management and maintenance services software company announced today that it has signed a development agreement with Tridium, Inc., the leading provider of Internet-based control and automation infrastructure. The agreement combines C2's web based solution with, Tridium's web-enabled software platform, the Niagara Framework®, to further broaden the company's products and services.
Incorporating the Niagara Framework with C2's innovative Internet-based software solution, FacilityOne® provides executives and facility managers of any organization a robust Knowledge Base Management solution. The combined solution gives any company the ability to document their assets from the BLUE PRINT TO THE BALANCE SHEET and the capability for REAL-TIME MONITORING. Now, for the first time, maintenance management and cost budgeting can be applied to all assets of a single facility or a worldwide system of facilities.
C2's FacilityOne software inspires business process re-engineering to eliminate the loss of historical knowledge and methods. Relevant Codes, Standards and reference materials from the National Fire Protection Association (www.nfpa.org) are also included with the software application to assist in the maintenance process.
"By combining Niagara with C2's FacilityOne solution, we have given management a cost effective tool that takes the mystery out of the asset management process." They now have a tool that documents and monitors complex infrastructure systems such as Mechanical, Electrical, Data, Fire, Security, and Hazardous Chemicals", said John Petze, President of Tridium.
"This combined solution supports communication across an entire organization for all participants in Emergency, Maintenance and Construction situations without regard to their technical backgrounds", said Dale Cain, CEO of C2 Facility Solutions. "We have a comprehensive Knowledge Based Management Solution that allows anyone from the CEO to the facility manager to Document, Assess and Decide and provides First Responders with the information they need to react to emergency situations quickly, efficiently, and safely."
C2 will be debuting and demonstrating this solution at the 2006 Niagara Summit, April 30 - May 2, 2006, at the Saddlebrook Resort in Tampa, Florida. More information on the Niagara Summit can be found at: www.niagarasummit.com.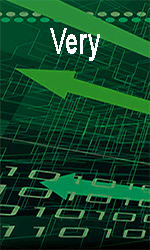 About C2 Facility Solutions®
C2 Facility Solutions® has been executing its vision of providing internet-based business-to-business solutions since its founding in May 1999. The Louisville, Kentucky based company provides solid, field-tested products and services to the facility management marketplace. C2's customers range from Fortune 500 companies to large commercial properties to critical care facilities, hospitals, airports, military etc. C2 Facility Solutions® provides solutions that help save lives and properties by empowering customers with practical processes and tools for increasing productivity and profitability. From the blueprint to the balance sheet, C2® delivers smart solutions that allow customers to save time, money, property and lives. Additional information is available at www.c2fs.com.
About Tridium, Inc.
Tridium, a global software and technology company, is the inventor of the Niagara Framework®, a software framework that integrates diverse systems and devices - regardless of manufacturer, or communication protocol - into a unified platform that can be easily managed and controlled in real time over the Internet using a standard web browser. Niagara is an extensible platform that supports the rapid development of a wide range of Internet-enabled products and device-to-enterprise applications.
Manufacturers adopt the Niagara Framework technology to move their products to the web, reduce development time, migrate legacy systems, develop new service offerings, and open up new markets. System integrators use Niagara products to provide true open solutions without regard for specific protocols, products or technologies. Today, there are over 50,000 instances of Niagara operating in over 6,000 installations worldwide in applications that include: energy management, building automation, M2M, telecommunications, security automation, lighting control, industrial automation, maintenance repair operations (MRO), service bureaus, convergence retailing and total facilities management – all realizing improved operational efficiencies, reduced costs and greater returns.
Tridium markets its products to value-added resellers, original equipment manufacturers and a network of Tridium Systems Integrators. The company is an independent business entity of Honeywell International Inc. Additional information about Tridium is available at www.tridium.com
---


[Click Banner To Learn More]
[Home Page] [The Automator] [About] [Subscribe ] [Contact Us]