---
SMU Deploys Internet-Based Energy Management System for Campus











Cambridge, Mass. (April 18, 2006) – WebGen Systems, Inc., provider of advanced software for energy conservation and control in commercial and institutional buildings, announced today that Southern Methodist University (SMU), has experienced successful operations with its pilot project using WebGen's Intelligent Use of Energy (IUE®). Based on these positive results, SMU is expanding the program campus-wide.
IUE was first installed in nine SMU buildings, as a pilot project at the Dallas campus in 2005. The system automatically conserves energy at the University while maintaining a comfortable work environment for students, faculty, and staff. The system also delivers powerful energy management software tools for the University's Campus Planning and Plant Operations (CPPO) staff. IUE is being configured to automatically curtail SMU's energy usage during critical periods for the electric grid, such as Demand Response (DR) events or 4CP warnings. The system aggregates all major buildings under one umbrella and allows SMU to monitor, forecast, and optimize its energy consumption in real-time.
Located in Dallas, Texas, SMU was founded in 1911 by what is now the United Methodist Church. Today the University is home to more than 11,000 students and 1,500 faculty, staff and administrators at the main campus with 76 major buildings. SMU requires a reliable enterprise energy management system with the flexibility to grow and change with campus needs while maximizing energy efficiency and minimizing the impact on operations and maintenance.
"SMU has always looked for ways to enhance its energy management program. Having an enterprise energy management system that can adapt to the diverse group of buildings we have within the campus increases efficiencies and optimizes energy consumption, and that is an ideal scenario," said Dana Gibson, Vice President of Business and Finance at SMU. "The pilot installation has demonstrated WebGen's ability to do just that, while maintaining the safe and comfortable environment that we require."
IUE provides building owners and managers with a predictive, automated energy management solution that reduces energy costs and improves energy efficiency while maintaining focus on occupant comfort. The system aggregates all buildings under one umbrella allowing managers to effectively manage their portfolio utilizing a series of state of the art tools that allow them to conserve scarce energy resources, reduce energy expenditures, and provide detailed accounting of reduced energy use and corresponding dollar savings.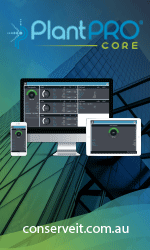 "SMU's comprehensive energy management plan is a clear reflection of their overall proactive energy objectives. We look forward to expanding our relationship and aiding the University in reliably controlling energy use and costs, through our enterprise energy management system." said Mark Noyes, president and chief executive officer, WebGen Systems.
About SMU
Southern Methodist University is a private university in Dallas, Texas offering degree programs through seven schools. More information about SMU is available at www.smu.edu

About WebGen Systems, Inc.
Headquartered in Cambridge, Mass., WebGen Systems, Inc., provides advanced software for energy conservation and control in commercial and institutional buildings. WebGen combines the highest level of industry expertise with a reliable suite of open-protocol software tools, called IUE®, to provide real-time command of energy use to generate savings. Its system connects all aspects of building energy management to automatically measure, monitor, and control energy consumption - building by building, system by system, meter by meter, and device by device. WebGen offers the most effective Enterprise Energy Management solution on the market today. Additional information can be found on the company website: www.webgensystems.com
---


[Click Banner To Learn More]
[Home Page] [The Automator] [About] [Subscribe ] [Contact Us]