---
BuilConn 2006 Receives Endorsement from Key Industry Association
KEY INDUSTRY ASSOCIATION, MEMBERS LEND SUPPORT TO PREMIER INTELLIGENT BUILDINGS CONFERENCE











DALLAS, TEXAS—April 24, 2006—LONMARK® International, a global non-profit trade association, created to promote and advance the business of efficient and effective integration of open, multi-vendor control systems utilizing the ANSI/CEA 709.1 (LONTALK®) and associated protocols known as the LONWORKS® Platform announced today its endorsement and support of the upcoming BuilConn Americas trade show and conference, May 16-18, 2006, at the Palm Springs Convention Center.
In addition, LONMARK Americas, the regional LONMARK affiliate, also lends it support of the event with speakers and participation in trade show and will be hosting one of the educational sessions on the basics of LONWORKS.
As a key member of LONMARK International, Echelon Corporation will also join the in support of the event.
Now in its fourth year, BuilConn is dedicated to the advancement of the intelligent buildings industry as it faces the significant changes that result from IT convergence. The fourth annual BuilConn will be co-located with the third annual M2M Expo and Conference, the premier event for machine-to-machine and smart device technologies, and the inaugural GridWise Expo dedicated to setting a future path for the nation's electric system.
LONMARK's decision to endorse the events delivers a concrete message of their dedication to the future of the buildings industry where the use of open network architecture strengthens both the effectiveness and profitability of an organization.
"The combination of BuilConn, the M2M and GridWise Expo provides an excellent opportunity for us to help more manufacturers, integrators, consulting engineers, and end users understand how they can use open, interoperable products to help their companies and operations," said Ron Bernstein, Executive Director of LONMARK International. "We see BuilConn as an excellent venue to continue the LONMARK mission of education and stewardship in the industry as we help people navigate towards true, open, interoperable control systems and reap the tremendous cost benefits of system integration."
"We are delighted to have the support of the LONMARK organization as they are a significant component of the buildings industry with much to offer the M2M and electrical industries," Anto Budiardjo, BuilConn, M2M and GridWise Expo organizer, said. " LONMARK members have a tremendous expertise in device-centric solutions and electrical distribution, experience that will greatly benefit attendees of the Palm Springs event."
About BuilConn
BuilConn is a three-day forum uniting the players of the building industry's disparate disciplines including integrators, manufacturers, distributors, consultants and technologists, as well as end users and building owners to learn and discuss the trends, technologies and their applications for tomorrow's intelligent buildings.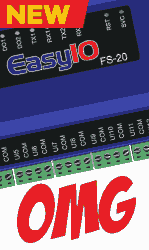 BuilConn is comprised of multiple industry-related events where building professionals of varying experience levels can explore the immense benefits of whole building integration in light of IT convergence. BuilConn itself is a conference and expo with multiple topics and tracks so attendees can customize their days with subjects that are relevant to them and their business.
The fourth annual event will be held in Palm Springs, CA, May 16-18, 2006, at the Palm Springs Convention Center. For further information, please visit http://www.builconn.com/.
About LONMARK International
Since its inception in 1994 and new corporate structure in 2003, LONMARK International has become a major driving force in the establishment of interoperable guidelines for building, industrial, transportation and residential/utility automation. LONMARK International is committed to educating the market on the value of open, interoperable systems and provides tools, resources, and support for its members. LONMARK affiliates span the globe with local presence in the Americas, Asia, and Europe.
LONMARK International has over 350 member companies worldwide. LONMARK membership is open to any manufacturer, distributor, engineer, system integrator, or end-user interested in the development, specification, and use of open, interoperable products utilizing ANSI/CEA 709.1 and related standards.
Products that have been verified to conform to the LONMARK interoperability guidelines are eligible to carry the LONMARK logo. More information can be found at www.lonmark.org.
LONMARK and the LONMARK logo are registered trademarks in the U.S. and other jurisdictions. LONMARK has the right to administer these trademarks under a license agreement from Echelon Corporation. LONWORKS is a trademark of Echelon Corporation registered in the U.S. and other countries.
---


[Click Banner To Learn More]
[Home Page] [The Automator] [About] [Subscribe ] [Contact Us]