---
Echelon Provides Ultra Low-cost, Web-based Monitoring Server As Part of Cummins Power Generation's New PowerCommand® iWatch™ 100 System











(San Jose, CA - April 25, 2006) - Echelon Corporation (NASDAQ: ELON), a global networking company providing technology and solutions for controls, smart metering, and energy and environment management, today announced the incorporation of its i.LON® 100 Internet Server into Cummins Power Generation's recently released PowerCommand® iWatch™ 100 Web-based monitoring solution for power systems. PowerCommand iWatch 100 allows customers, integrators, and maintenance personnel to remotely monitor generator sets from any Web browser, and is the most cost-effective remote monitoring solution available.
"Echelon has been instrumental in helping Cummins Power Generation meet the demand for cost-effective and convenient remote monitoring systems with direct monitoring control," says Rich Scroggins, Product Manager, Networks, Switchgear and Transfer Switch Controls, Cummins Inc. "Integrating Echelon i.LON 100 server technology with PowerCommand iWatch 100 has enabled Cummins to respond to customer requests for a richly featured but affordable solution for supervising generator sets and transfer switches. The i.LON 100 server supports both LonWorks® control networks and Modbus devices, allowing our integrator channel to accommodate our entire family of generator set controls.."
The remote monitoring and notification capabilities of the PowerCommand iWatch 100 system allow technicians to diagnose and analyze problems prior to dispatching a repair crew, and provide automatic notification by e-mail or Short Message Service (SMS) message when failures occur and are cleared. Automatic e-mail and SMS notification ensures that all interested parties are provided with real-time system status without needless telephone calls.
The PowerCommand iWatch 100 web server can monitor one generator set and up to four transfer switches as a standard product, or can be customized to monitor up to 10 devices. The generator sets, transfer switches, and related equipment are connected via a LonWorks control network to a PowerCommand iWatch 100 module containing Echelon's i.LON 100 Internet Server. Remote communications can be established via Ethernet and dial-out telephone line.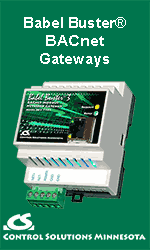 "Remote diagnostics, monitoring, and remote control save money, increase up-time, and improve customer satisfaction," said Anders Axelsson, Echelon's senior vice president of sales and marketing. "By enabling Cummins Power Generation to use a single tool, the i.LON 100 Internet Server, to monitor and control both LonWorks and Modbus devices, we help reduce Cummins' inventory, training, and logistics costs. Should Cummins Power Generation customers want to integrate the PowerCommand iWatch 100 system with Web services enabled enterprise applications to harvest data about operating efficiency and energy usage, the i.LON 100 server already includes SOAP/XML Web services messaging. The PowerCommand iWatch 100 integrated system is therefore a solution for today's needs and a platform on which future applications can be built."
About Echelon Corporation
Echelon Corporation (NASDAQ: ELON) is a pioneer and world leader in control networking — networks that connect machines and other electronic devices — for the purpose of sensing, monitoring and controlling the world around us. Echelon's LonWorks® platform for control networking was released in 1990 and has become a worldwide standard in the building, industrial, transportation, and home automation markets. Launched in 2003, Echelon's Networked Energy Services system is an open, extensible, advanced metering infrastructure that can bring benefits to every aspect of a utility's operation, from metering and customer services to distribution operations and value-added business. In 2005 Echelon released the world's first embedded control network infrastructure, the Pyxos™ platform, extending the benefits of networking inside machines to the sensors and actuators that make them function.
Echelon is based in San Jose, California, with international offices in China, France, Germany, Italy, Hong Kong, Japan, Korea, The Netherlands, and the United Kingdom. Further information regarding Echelon can be found at http://www.echelon.com.
---


[Click Banner To Learn More]
[Home Page] [The Automator] [About] [Subscribe ] [Contact Us]