---
Barcode Reader Supervises Airport Taxi Lane
Taxis, shuttles and limos -- as weary passengers deplane and make their way toward terminal exits for transportation, the line of waiting commercial vehicles at the dedicated taxi lanes can extend beyond the pavement. At busy airports, dispatchers will quickly hail the next idling cab, to whisk the fare away. No fare jumping, nor overcrowded lane; indeed the old airport taxi stand has been altered forever.











Much of the change can be attributed to commercial vehicle management systems that have cropped-up in recent years at major municipal airports. According to the Taxi, Limousine & Paratransit Association, 6,300 companies operating 171,000 taxicabs transport some 1.4 billion passengers annually, mostly business travel. The management systems are designed to eliminate chaotic pickup areas, identify contracted commercial vehicles at the airport and set dwelling fees.
At the Birmingham International Airport (BHM), Alabama's largest airport, a management system was implemented featuring barcode readers. Chris Yarboro, Birmingham Airport Authority Parking and Ground Transportation coordinator, said the system fit the bill. It effectively administered orderly taxi movement, reduced congestion, increased security, and improved operational efficiency. BHM is home to 11 airlines, operating at 19 gates, offering more than 160 arrivals and departures daily to major cities throughout the United States.
According to airport reports, 3.1 million travelers chose to fly in and out in 2005, an 8.6 percent increase over 2004. Several multi-year capital improvement projects are underway modernizing the facility. Major work on two commercial vehicle lanes concluded early in 2005 with five BA-200 Barcode Readers, manufactured by Barcode Automation, inc. (BAI) of Winter Springs, Florida, installed by Gary "Buck" Coe of Gorrie-Regan and Associates Inc, of Birmingham, Alabama, a provider of parking and access technology solutions.
"We have two main lower level access roads that lead through the terminal area. One is for buses, rentals and shuttles. The second for taxis, which include a dwelling area," Coe explains. "A BA-200 reads the barcode decal attached to the taxi window as it enters the queuing area and posts the transaction on a monitor for driver viewing."
When a traveler arrives, a dispatcher hails the next dwelling taxi; the cabby will then insert money into a curbside collection unit, which raises a barrier gate. Another BA200 then reads the barcode decal on the taxi as it leaves the queuing area. A third BA-200 then reads the taxi as it exits the ramp. Elapsed time is reported for time spent in the queuing area, and time required to pick-up a fare once the taxi is called.
"The barcode readers are integrated to an AMAG access software, a computer system that is used for generating reports," Coe said. "Workstations monitor the movements from both the airport terminal and at the adjacent parking deck office."
Yarboro says the system at BHM is a modern curbside management tool, offering efficient curbside drop-off and pick-up. Several independently owned taxicabs companies service the airport throughout the day and evening. The barcode readers cycle non-stop, with minimal maintenance. Precise vehicle identification and dwelling time is accurately recorded and a trail of data is generated by the barcode system used to produce regulatory reports.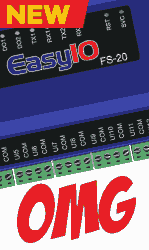 "Our need was for the barcode reader is to count vehicles; no dispatching or gates to open, just simple data collection," he said. "The taxicabs pay a $.50 per trip charge to the airport, which is classified simply as a revenue item for operating funds. This fee is collected independently from the barcode system."
Barcode readers for vehicle access control were first pioneered over 15 years ago, but in the early years met with limited success. Then in 1997, BAI. Introduced the BA-200. Soon thereafter, the device developed a reputation for long term reliability and easy maintenance. The modular components sealed in a sleek NEMA 4 standard box, weathered well in all climatic conditions. The barcode reader quickly became the administrators' choice for vehicle access control at Floridian resorts, private communities, university campuses, industry and military installation.
While barcode readers work well as a transit control, it is its ability to maintain the integrity of a security system that has proven worthy in the post-9/11 era. Once a decal is attached to the side of a vehicle window, it cannot be easily lost, stolen or loaned to anyone, as is frequently the case with a hand-held device. Furthermore, the units are designed to ignore photocopies. At BAI, they also offer 56 different color combinations to choose from, which works well for color-coded parking areas, making an unauthorized vehicle standout.
BAI is the leading manufacturer of barcode systems for automatic vehicle identification and access control offering products through a network of nationwide dealers and integrators. The BA-200 system provides the user a highly effective tool for managing right of entry into private or secured or reserved areas that require high standards of vehicle access control. The BA-200 readily communicates with computer software systems and other access control equipment such as security panels, telephone entry systems via a standard 26 bit Wiegand output, or RS232 computer interface, rendering a seamless access control.
For information visit www.barcode-automation.com.
---


[Click Banner To Learn More]
[Home Page] [The Automator] [About] [Subscribe ] [Contact Us]