---
CCS and Ember partner to lower ZigBee development costs for Microchip-based devices











CCS introduces new Wireless Development Kit – Ember Edition for PIC family of microcontrollers
BOSTON and SAN JOSE (ESC Silicon Valley 2007), April 2, 2007 – CCS Inc. and Ember today announced a partnership to offer a low cost development platform for ZigBee products using Microchip's PIC family of microcontrollers.
CCS has developed a new Wireless Development Kit – Ember Edition that combines Ember's EM260 ZigBee network co-processor and EmberZNet ZigBee stack with CCS's prototyping board, compiler and tools.
With a list price starting at under $250, the Wireless Development Kit – Ember Edition is ideal for developers seeking a low-cost way to start building ZigBee wireless networking applications, as well as for companies who have standardized product development on the PIC microcontroller platform.
The Wireless Development Kit – Ember Edition will be available in May through CCS and Ember retail channels, like Digi-Key Corporation, one of the world's fastest growing distributors of electronic components. "This CCS development kit built on Ember's EM260 platform has an eager audience," said Mark Siegesmund, CCS president. "Customer demand for an easy-to-use ZigBee development platform has grown incredibly over the past year."
The Wireless Development Kit – Ember Edition enables fast prototyping of ZigBee applications. It includes two wireless Prototype Boards integrating Microchip's PIC16 8-bit flash microcontrollers with Ember's EM260 chips and stack, a CCS C Compiler, in-circuit debugging and programming tools, DC adapters and cables, exercise booklet and carrying case. This integrated kit will enable Microchip customers to develop products for a range of low-cost, low-power sensor and control applications, such as home and building automation.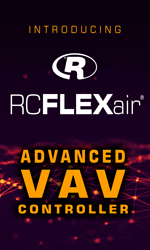 The EM260 integrates an IEEE 802.15.4 radio, a network processor and onboard memory to run a complete ZigBee network protocol stack. It offers Microchip customers building ZigBee products dramatic reductions in component size, cost and power consumption, while delivering twice the wireless range of competitive ZigBee radios. In addition to full support for the ZigBee standard, EmberZNet supports application profiles for home controls as well as user-defined network applications. It also features an Ember transport layer to provide more reliable wireless communication between nodes and enables distributed bindings.
ZigBee: Wireless Control That Simply Works
The ZigBee Alliance is an association of companies working together to enable reliable, cost-effective, low-power, wirelessly networked monitoring and control products based on an open global standard. The ZigBee Alliance is a rapidly growing, non-profit industry consortium of leading semiconductor manufacturers, technology providers, OEMs, and end-users worldwide. Membership is open to all. Additional information can be found at www.zigbee.org.
About CCS
CCS, Inc. is an embedded software company specializing in development tools for the Microchip PIC® MCU. In addition to the C compiler, prototyping boards, and programmers, CCS offers custom engineering services.
About Ember Corporation
Ember develops wireless sensor and control network technologies that help make our living and working environments safer, smarter, more comfortable and energy efficient. Ember's ZigBee-based semiconductors and software enable communication between devices embedded in a variety of building and home automation products. Ember is headquartered in Boston and has a semiconductor development center in Cambridge, England, and distributors worldwide. Ember is a lead member of the ZigBee Alliance, and its platform is the National Technical Systems' (NTS) "Golden Suite" for 802.15.4/ZigBee interoperability testing. For more information, please visit www.ember.com.

---


[Click Banner To Learn More]
[Home Page] [The Automator] [About] [Subscribe ] [Contact Us]