---
More Than 330 Attend 2012 Building Energy Summit to Kick Off "Better Buildings Challenge" and Adopt Roadmap to Energy Efficiency

WASHINGTON, DC – April 3, 2012 -- The DowntownDC Business Improvement District (BID) and CoR Advisors® hosted a sell-out crowd of more than 330 public and private building owners, policy makers, and energy experts at the 2012 Building Energy Summit held March 15, in Washington, DC. The event kicked off the Department of Energy's Better Buildings Challenge in DC as a commitment reduce energy consumption in buildings by 20% by the year 2020.

The one-day conference featured nationally renowned speakers from major commercial real estate companies committed to energy management and reduction. Keynote speakers in the opening general session included Kevin Kampschroer, Federal Director of High Performance Buildings for GSA; Jigar Shaw, CEO of the Carbon War Room; Elizabeth Heider, Chairman of Board of Directors of the US Green Buildings Council (USGBC); and Audrey Zibelman, Founder and CEO of Viridity Energy.

Jigar Shah took a very strong stand on the energy issue. "If we aren't serious about this, we should not be here talking about it. If we don't care about energy efficiency, we should just move on… do a lot of solar panels on schools, set up some photo opps for Mayor Gray, and call it a day. In the end, the people in this room are the ones who can make a difference. You need to get off you're a** and do something."

When asked what he thinks is the "killer app" for energy efficiency, Kampschroer said, "The killer app is opening your eyes to what's going on around you. I don't understand why building owners are throwing money away by not making investments in energy efficiency.
It doesn't make any sense to me. You can increase the profitability of your building without even breaking a sweat."

Kevin Kampschroer challenged the attendees to "Embrace risk, because it is only through embracing risk that we will actually make progress. And if we don't make progress, we will leave a world for our children that will be uninhabitable─and I don't want to do that!"

How are owners going to pay for energy efficient upgrades and retrofits? Audrey Zibelman of Viridity Energy presented a compelling revenue model through strategic load management, which takes demand response to a whole new level. Building owners can curtail energy usage, shed load, and actually sell that capacity back to the grid at market prices. "We have an opportunity here in DC, not only to demonstrate how we can help ourselves, but to develop a model for the future of using [energy] consumption as a resource on the grid,"
Zibelman stated.

"Even though energy is very, very, very important, it's really just a piece of the pie," stated Elizabeth Heider of USGBC. "When we look at sustainable buildings, once we tackle the energy piece, we also need to look at health and productivity within the workplace, because that will [add significantly to] any savings we can realize in the energy field."

"We think sustainability is a hallmark of what's important for people who live and work in downtown DC and across the city," said Richard Bradley, Executive Director of the DC BID. "Our goal is a 20% reduction in energy consumption by 2020, and we're working hard with our energy allies to accomplish that."

CoR Advisors, one of the DC BID energy allies, presented a 15-step "Roadmap to Energy Efficiency" that outlines the steps building owners should take to achieve maximum energy efficiency in their properties. The roadmap shows how to implement competitive procurement, strategic load management, energy audits and benchmarking, building automation, advanced lighting controls, HVAC optimization, and other advanced energy management strategies. CoR Advisors is working closely with the DC BID to help BID members achieve their energy reduction and savings goals.

"For us, this is a technology play," emphasized Darlene Pope, President and CEO of CoR Advisors. "The only way to gain maximum operational efficiency in buildings is through data management, automation, and integration of advanced technologies. The technologies and the solutions are there, it's just a matter of helping owners apply them to the operation of their buildings."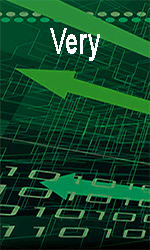 Two of CoR Advisors' senior consultants, Tommy Russo and Carlos Santamaria, presented case studies that show how they have implemented the roadmap process to cut energy consumption by as much as 40% across multiple properties. "There's always ten percent more,"
stated Russo, CIO at Akridge. "We have been aggressively piloting new technologies in our buildings on a regular basis in order to maximize efficiency and energy savings in all our properties."

Santamaria presented case studies of two Glenborough properties that are among the top ten most energy-efficient buildings in the country.
One study showcased a very cost-effective systems and technology retrofit on a 20+-year-old building , which has returned significant savings to the building owner and maintained an Energy Star rating of
100 for the past three years.

"If we can replicate these successes across hundreds of buildings in DC, we will easily meet the Better Buildings Challenge goals of a 20% reduction in energy consumption by 2020," Pope stated. "In fact, I believe we can do even better than that!"

About the DowntownDC BID
The DowntownDC Business Improvement District (BID) is a private non-profit organization that provides capital improvements, resources, and research to help diversify the economy and enhance the Downtown experience for all. This special district, where property owners have agreed to tax themselves to fund services, encompasses a 138-block area of approximately 825 properties from Massachusetts Avenue on the north to Constitution Avenue on the south, and from Louisiana Avenue on the east to 16th Street on the west. As a catalyst, facilitator and thought leader, the DowntownDC BID promotes public/private partnerships to create a remarkable urban environment.
www.downtowndc.org

About CoR Advisors
CoR Advisors® is a professional consulting firm specializing in advanced technology solutions that lower operating expenses, reduce environmental impact, and improve the overall occupant experience for commercial and corporate properties. CoR Advisors® provides professional education and advisory services to help commercial real estate owners evaluate and implement "best practices" in intelligent building technologies, energy management, and sustainable business practices. The DowntownDC BID selected CoR Advisors® as an energy ally to assist building owners and managers with their energy management and smart building programs. www.coradvisors.net

---


[Click Banner To Learn More]
[Home Page] [The Automator] [About] [Subscribe ] [Contact Us]