---
Daintree Networks Expands Customer Service and Support Through Partnership with SYLVANIA Lighting Services
SYLVANIA to Provide Installation and Support for Leading Wireless Lighting Controls Solution
Mountain View, Calif. – April 10, 2012 – Daintree Networks, Inc., a leading provider of wireless lighting control solutions for intelligent buildings, today announced that it has named SYLVANIA Lighting Services (SLS) a national service and installation partner. Through this agreement, SLS, an affiliate of lighting manufacturer OSRAM SYLVANIA, is now authorized to design, install, commission and support Daintree's ControlScope wireless lighting controls solution. In addition, SLS can now provide hosted, remote lighting management and ongoing performance optimization for customers using ControlScope.
"SYLVANIA Lighting Services has extensive experience in deploying and managing lighting solutions at facilities nationwide, making the company an ideal partner for Daintree," said Danny Yu, CEO of Daintree Networks. "The combination of their team of experts with the easy-to-deploy and commission ControlScope solution will allow facility owners, operators and managers to start saving on lighting costs more quickly than ever before."

ControlScope is Daintree Networks' wireless solution for intelligent lighting controls. Consisting of both software and networking hardware, ControlScope allows commercial buildings to become smarter and more energy-efficient, providing the ability to analyze lighting data and continuously improve energy performance. With simple installation and Web-based management, Daintree Networks and SLS can jointly meet the remote management requirements of large commercial offices, warehouses, campuses, and multi-facility retail locations.
"SLS is excited to become an authorized service and installation partner of Daintree Networks. Working together, we can help to expand their innovative solution to national customers seeking intelligent, wireless lighting controls," said Graham Wark, Vice President, SYLVANIA Lighting Services. "Daintree's technology is an excellent match for our extensive installation and support capabilities, and we look forward to helping both Daintree and our customers continuously improve their lighting performance."
The two companies have recently completed their first joint customer installation, providing advanced lighting control in over 320,000 square feet of commercial space.
About Daintree Networks, Inc.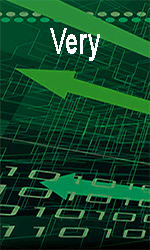 Daintree Networks is revolutionizing the way commercial and industrial buildings intelligently manage and reduce their energy use. Daintree provides the industry's leading wireless lighting controls solution, delivering substantial energy efficiency improvements and occupant-friendly work environments, all in a more cost-effective way than ever before.

Since its founding in 2003, Daintree Networks has been a pioneer in wireless mesh networking, with nearly 400 customers using its industry-standard design verification and operational support tool. The company has brought this extensive experience to bear in developing the market's first truly open and interoperable platform for wireless lighting controls. For more information, visit www.daintree.net.

About SYLVANIA Lighting Services

SYLVANIA Lighting Services (SLS), a subsidiary of OSRAM SYLVANIA, is an industry leader in service and maintenance. SLS is headquartered in Danvers, Massachusetts, with Canadian headquarters located in Mississauga, Ontario. SLS is a North American company with 35 locations across the United States, 11 locations in Canada, and one site in Puerto Rico. SLS has been providing customers with innovative product and service solutions since 1968.
About OSRAM SYLVANIA:
OSRAM SYLVANIA is a leader in lighting solutions and services, specializing in innovative design and energy saving technology. The company sells products for homes, businesses and vehicles primarily under the SYLVANIA brand name, and also under the OSRAM brand. Headquartered in Danvers, Mass., OSRAM SYLVANIA is the North American operation of OSRAM AG, a wholly owned subsidiary of Siemens AG. For more information, visit www.sylvania.com or follow us on Facebook and Twitter.



---


[Click Banner To Learn More]
[Home Page] [The Automator] [About] [Subscribe ] [Contact Us]