---
ZigBee Light Link: Ready For Business
First Golden Unit products certified, free webinar scheduled

San Ramon, Calif. – April 17, 2012 – The ZigBeeŽ Alliance, a global ecosystem of companies, creating wireless solutions for use in energy management, commercial and consumer applications, today announced it completed development and ratified the ZigBee Light LinkTM standard. The lighting industry now has an open, global standard, backed by a broad competitive ecosystem, offering wireless control for some of the world's most efficient and flexible LED lighting solutions.

The Alliance has created a standard that will be as easy to use as a common dimmer switch. Energy efficient light bulbs, LED fixtures, sensors, timers, remotes and switches built using ZigBee Light Link will easily connect into a single network, without special devices to coordinate the network. Consumers will be able to easily install products and add extra devices to their lighting network. Like all products using standards in the ZigBee standards portfolio, ZigBee Light Link devices can be controlled over the Internet through computers, tablets and smart phones. Consumers will enjoy the many benefits of wireless lighting control and the ability to combine products from multiple brands. The ZigBee Light Link standard is now available for ZigBee Alliance members for product development. To see more information about the benefits and features of ZigBee Light Link, visit: www.ZigBee.org/LightLink.

Development and validation of this standard was led by industry-leading lighting experts including GE, Greenwave Reality, OSRAM Sylvania and Philips. TRaC Global provided independent testing services for the first ZigBee Certified products submitted by Atmel, Ember, OSRAM, Philips and Texas Instruments. These implementations will serve as golden units against which future ZigBee Certified products using this standard will be tested. This testing process ensures compliance with the standard so that consumers can be assured that all ZigBee Light Link products will interoperate, regardless of who builds them.

"The ZigBee Alliance provided our technical working group with an excellent platform to complete ZigBee Light Link in a fast and professional manner – a standard we know that will spur the industry's new lighting propositions," said Jos Bruins, ZigBee Light Link working group chair from Philips. "ZigBee Light Link provides an easy-to-use and intuitive approach to next generation lighting that has the backing and support of top tier companies and product development is already underway."

Free Webinar
The Alliance will host a free public webinar on May 16, 2012. "Exploring New Lighting Opportunities with ZigBee Light Link" will be held at 08:00 am PDT and feature speakers from the industry. Space is limited and advance registration is available at: https://www4.gotomeeting.com/register/890271775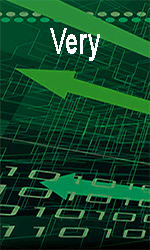 "Standards development within the ZigBee Alliance is driven by our enthusiastic membership and they're to be congratulated for their work on ZigBee Light Link," said Bob Heile, chairman of the ZigBee Alliance. "ZigBee Light Link sets a new bar. It provides a very affordable, easy to install and easy to use standalone lighting solution specifically addressing the general consumer market, but at the same time remains capable of integrating with the broader family of ZigBee home automation solutions."

ZigBee Certified
Products built using ZigBee Light Link are now eligible to become ZigBee Certified products. Since ZigBee Light Link is an interoperable ZigBee standard, lighting products and controls using the standard will work together and not interfere with other ZigBee products already in consumers' homes. The ZigBee Certified program tests the functionality and interoperability of products using ZigBee standards and specifications to ensure they meet stringent quality standards. The ZigBee Certified program allows manufacturers to deliver a variety of innovative products to customers of all types who can benefit from the simplicity of ZigBee control. To learn more, visit: http://zigbee.org/Products/ZigBeeCertifiedProgram.aspx.

ZigBee: Control your world
ZigBee offers green and global wireless standards connecting the widest range of devices to work together intelligently and help you control your world. The ZigBee Alliance is an open, non- profit association of approximately 400 members driving development of innovative, reliable and easy-to-use ZigBee standards. The Alliance promotes worldwide adoption of ZigBee as the leading wirelessly networked, sensing and control standard for use in consumer, commercial and industrial areas. For more information, visit: www.ZigBee.org.

---


[Click Banner To Learn More]
[Home Page] [The Automator] [About] [Subscribe ] [Contact Us]