---
ISA100 Wireless Compliance Institute Demonstrates ISA100.11a Products and Interoperability at Hannover Messe 2012
Research Triangle Park, North Carolina, USA (23 April 2012) – The ISA100 Wireless Compliance Institute (WCI) today announced that it will showcase ISA100.11a products in live interoperability demonstrations at the Hannover Messe (http://www.hannovermesse.de/) Industrial Automation Fair, 23-27 April 2012, in Hannover, Germany. The demonstrations will include multiple application protocols communicating through an ISA100.11a mesh network. The ISA100 WCI display booth is located in Wireless Hall 8, Booth C30.

"We are looking forward to our second year at this highly-anticipated show and the opportunity to showcase the expanded portfolio of ISA100 products. Visitors can see devices from many suppliers, including Apprion, Azbil, Eltav, Flowserve, Gastronics, GE, Honeywell, John Crane, Nivis, Perpetuum, R3 Sensors and Yokogawa," said Andre Ristaino, managing director of ISA100 WCI. "Our live interoperability demonstration highlights key benefits of the ISA100 wireless standard – universal, scalable, non-proprietary, multi-functional, trustworthy, control-ready, and robust – and the ability to support multiple application protocols within one single wireless infrastructure."

About the ISA100 Standard
The ISA100.11a industrial wireless sensor networking standard is the first in the ISA100 open family of standards, focusing on the needs of process industries. The ISA100 Wireless Compliant certification ensures that supplier companies deliver interoperable wireless products and provides users the freedom to choose best-of-breed ISA100.11a field devices from any supplier. As a result, automation engineers are able to create, modify, optimize, and scale wireless networks quickly at user sites. With ISA100, customers have a solution that is open, interoperable, scalable and reliable for their most critical applications. ISA100 technology is simple to deploy, reliable, secure and supports traditional and future applications. ISA100.11a-2011 received committee approval in 2011 and formal ANSI approval in January 2012. Headed towards internationalization, in 2011 ISA100.11a-2011 was accepted as new work in IEC SC65C and as a Publicly Available Specification (PAS) IEC 62734.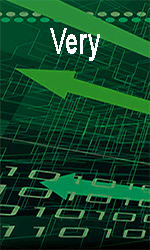 Planned additions to the ISA100 family of standards include support for backhaul functionality, factory automation, power management, and other key-use cases. Details on the approved standard, the ISA100 roadmap, and use-case presentations are available at www.isa.org/ISA100.

About the ISA100 Wireless Compliance Institute
The ISA100 Wireless Compliance Institute (ISA100 WCI) is a non-profit industry organization providing users and developers with market awareness, educational information, technical support, and compliance for the ISA100 family of universal industrial wireless standards. ISA100 WCI provides real world feedback from deployment of ISA100 devices and systems to ISA Standards Committees in order to foster rapid refinement and development of open industry standards for wireless applications. Institute members include end users, technology suppliers, research and development professionals, academia, and other industry consortia and standards bodies.

More information about the ISA100 Wireless Compliance Institute can be found online at www.isa100wci.org.

---


[Click Banner To Learn More]
[Home Page] [The Automator] [About] [Subscribe ] [Contact Us]