---
Cisco touts Universal Power over Ethernet
Howard Solomon On: 24 Apr 2012 For: Network World Canada

Almost a year after it doubled the power in PoE, the network equipment maker says there's lots of opportunity for to leverage the technology

For over 12 years there have been two ways of getting electricity to devices on your network: From an electrical outlet, or from an Ethernet jack using Power over Ethernet.

With the release last year by Cisco Systems Inc. of what it calls Universal PoE, a proprietary version which delivers 60 Watts of power per port over an Ethernet line, the company believes it has opened new opportunities for manufacturers of almost everything that runs of electricity to plug in via Category 5 cable.

On Tuesday, Samsung Electronics showed confidence in the technology by announcing an UPoE version of its desktop monitor for virtual desktops, the 22-inch NC220P.

It is expected to hit the market at the end of May, with a projected street price of US$774.

When it was introduced – by Cisco – in 2000, Power over Ethernet offered a mere 7 Watts of power. Common PoE devices are desktop IP phones and wireless access points. Over the years PoE has reached the ability to deliver 30 Watts over Ethernet.

By doubling that UPoE offers more possibilities. However, it is available only by plugging a module into a Cisco Catalyst 4500E switch, which then connects to approved devices.

In a conference call with reporters, Joe Angelo, a Samsung business development manager said the NC220P integrates a thin client into the monitor, taking its power and data over one Ethernet cable.

It has four USB ports, a DVI-out port for a second display and headphone and microphone connections.

Angelo said target markets include governments, hospitals and schools.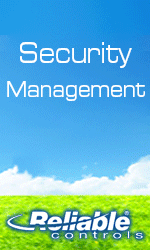 Pradeep Parmar, a senior Cisco marketing manager, said the announcement is more evidence of the acceptance of large organizations of UPoE and how widely it can be used.

For example, he said, UPoE could power telepresence systems or high power surveillance cameras.

Parmar also brought onto the conference call an official from a Japanese company, which is using UPoE for LED office lighting instead of fluorescent lights. Connected to Cisco's Energywise power monitoring software, the solution can make dramatic savings in electricity.

Also on the call was Dwight Holmberg, a regional manger with FieldServer Technologies of Milpitas , Calif., who said the company's gateway for connecting building automation systems can leverage UPoE.

According to Zeus Kerravala, principal analyst at ZK Research, UPoE is another example of how Cisco tailors a technology to keep ahead of competitors. No other network equipment maker has adopted UPoE or its approach, he said.

"For Cisco, it's important with so much talk out there about the wired network being dead because of all the wireless end points," Kerravala added. "If they can find a whole group of other devices that can connect to the network that aren't traditional PCs, that opens the door for them to open the overall market for wired switches."

Read more: http://www.itworldcanada.com/news/cisco-touts-universal-power-over-ethernet/145296#ixzz1t4tb2qtu
or visit http://www.itworldcanada.com for more Canadian IT News

---


[Click Banner To Learn More]
[Home Page] [The Automator] [About] [Subscribe ] [Contact Us]