---
Automation Federation and Cerritos College to co-sponsor Cybersecurity Framework Seminar
6 June 2014 in Norwalk, California, USA
Free seminar to inform area business and manufacturing leaders on importance of better protecting critical infrastructure from industrial cyberattack
Research Triangle Park, North Carolina, USA (08 April 2014) — The Automation Federation and Cerritos College will co-sponsor a free seminar 6 June 2014 on the college's Norwalk, California campus to educate area business and manufacturing leaders on the value and importance of the recently launched US Cybersecurity Framework.

A key contributor to the development of the framework, the Automation Federation is helping to organize a series of informational meetings across the US in 2014 to raise awareness around the need to put the framework's guidelines into action and improve America's defenses against industrial cyberattack.

As the umbrella organization of the International Society of Automation (ISA), the Automation Federation in 2013 worked with cybersecurity experts at the White House, the US Department of Homeland Security and the National Institute of Standards and Technology to incorporate ISA's internationally recognized industrial automation and control systems security standards (IACS) within the US Cybersecurity Framework.

ISA's cybersecurity standards—known as ISA/IEC 62443—are designed to mitigate the effects of cyber damage to industrial plant systems and networks (commonly used in transportation grids, power plants, water treatment facilities and other vital industrial settings), thereby preventing widespread plant shutdowns, operational and equipment failure, severe economic and environment disruption, and serious risks to the public.

The June seminar, titled Cybersecurity Framework for Protecting our Nation's Critical Infrastructure, is also supported by California Manufacturing Technology Consulting® (CMTC). Interested persons are encouraged to register soon as space is limited. Details on the event are outlined below.
Date: 6 June 2014
Time: 8 a.m. – 12 p.m.
Location: Cerritos College
HSB Multipurpose Room – First Floor
Science Building (S) 202 (located off of Studebaker Road.)
11110 Alondra Boulevard
Norwalk, California 90650

To register to attend this free seminar, visit automationfederation.org/cerritos.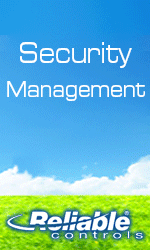 About Cerritos College
Founded in 1955, Cerritos College is a comprehensive public community college serving an area of 52 square miles of southeastern Los Angeles county. The college offers degrees and certificates in 87 areas of study in nine divisions. Over 1,200 students successfully complete their course of studies each year. Both the ATTE and the Engineering Technology program at Cerritos College prepare students for the demanding requirements of cutting-edge process industry instrumentation. For more information, visit www.cerritos.edu.
About California Manufacturing Technology Consulting
California Manufacturing Technology Consulting® (CMTC), a private non-profit corporation, was established in 1992 to provide consulting services to small- and mid-size manufacturers in Southern California. CMTC operates through a cooperative agreement with the Hollings Manufacturing Extension Partnership (MEP) of the National Institute of Standards and Technology (NIST) within the US Department of Commerce.

The CMTC mission is to create solutions for improving its customers' performance by fostering innovation and sharing knowledge. Operating in three sectors, CMTC provides solutions to drive growth and profitability for manufacturers, sustain and modernize legacy parts for the defense industry and enhance operational performance for healthcare organizations. For more information, visit www.cmtc.com.

About the Automation Federation
The Automation Federation is a global umbrella organization of 16 member organizations and six working groups engaged in automation activities. The Automation Federation enables its members to more effectively fulfill their missions, advance the science and engineering of automation technologies and applications, and develop the workforce needed to capitalize on the benefits of automation. The Automation Federation is the "Voice of Automation." For more information about the Automation Federation, visit www.automationfederation.org


---


[Click Banner To Learn More]
[Home Page] [The Automator] [About] [Subscribe ] [Contact Us]