---
InsideIQ Building Automation Alliance Responds to BAS Cyber Threat
Organization Launches Cybersecurity Committee to Promote Best Practices for BAS Protection

ROCKFORD, Ill. — April 9, 2014 — The InsideIQ™ Building Automation Alliance, an international alliance of independent building automation contractors, is addressing the issue of cybersecurity to enable member firms to better protect themselves and their customers from cyber attacks. A newly formed Cybersecurity Committee will provide education and support in order to promote best practices in cybersecurity, especially to safeguard building automation systems (BAS).
Cybersecurity experts have identified that one of the most vulnerable and least thought about entries to an organization's IT networks is through the BAS, which is used to control the lights, heating and cooling, access controls and even elevators. Previously not considered vulnerable, these systems have typically had only minimal security in place. As a result, a BAS can be used by unauthorized people to gain access to an IT network. As an alliance of leading building automation and security companies, InsideIQ is taking the initiative to ensure its members have the deepest expertise at their disposal to keep their customer's facilities protected.
"Sharing knowledge between firms is important objective of InsideIQ, so creating a cybersecurity committee was a logical decision," said Frank Rotello, president of the InsideIQ Building Automation Alliance. "Cybersecurity, or the lack of it, will affect each member company in one way or the other and it's important that we evaluate our practices and technologies so we know how to keep our customer's systems secure."
Objectives of the Inside IQ Cybersecurity Committee include the following:
• Hold cybersecurity education webinars for InsideIQ members
• Host online wikis for customer and member cybersecurity education
• Build relationships with national and international cybersecurity experts
• Work with industry professionals to evaluate products in terms of cybersecurity
• Create a product evaluation process as it relates to cybersecurity
• Create a first responder list of companies that can assist in the event of a breach
• Alert members to IT threats specific to control systems
• Launch a Cybersecurity section on the Inside IQ web board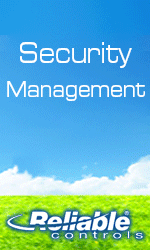 "Almost every week there is a report of a breach and hackers do use control systems as a bridge into corporate networks because historically the BAS lacked security," said Fred Gordy, chair of the InsideIQ Cybersecurity Committee and technology evangelist for McKenney's Inc, an InsideIQ member firm based in Atlanta. "Inside IQ is taking a stand as a group to educate its members, assist members in the event of a breach with a solid list of first responders, work with cybersecurity experts to evaluate products and practices, and support each other over all. This will enable InsideIQ firms to offer their customers best practices in cybersecurity to keep systems and networks safe."
About InsideIQ
InsideIQ Building Automation Alliance is an organization comprised of 48 independent commercial building and facility automation companies representing common automation and security system platforms. Members specialize in the design and implementation of facilities and process control systems, systems integration, enterprise security systems, facilities maintenance services, energy services, and the representation of other value-added products and services. InsideIQ is the largest independent organization of its kind. Member companies provide consistent applications, coordination, and support for commercial facility owners across the United States, Canada, The Netherlands and Australia. More information is available online at www.insideiq.org.


---


[Click Banner To Learn More]
[Home Page] [The Automator] [About] [Subscribe ] [Contact Us]