---
ISA Cybersecurity Conference 2014
Conference program for upcoming ISA Cybersecurity Conference 2014 features leading industrial and government cybersecurity experts, interactive panel discussions, demonstrations of leading-edge technology solutions

Research Triangle Park, North Carolina, USA (23 April 2014) — While no one can prevent cyberattacks, the International Society of Automation (ISA) will conduct a three-day conference this summer that will provide the insights and solutions needed to help reduce the serious damage they can cause.

The ISA Cybersecurity Conference 2014, to be held 9-12 June in Detroit Michigan, USA, will bring together some of the foremost experts in industrial cybersecurity, proven, best-practice security approaches and leading technology solutions—all focused on helping owners and operators of plants, processing facilities and other critical infrastructure contain the ravages of cyberwarfare.

Attendees will learn—directly from governmental officials, standards laboratories and committee members, leading solutions providers, and others on the frontline of industrial cybersecurity—how to recognize the ways in which networks and data are vulnerable to attack, and how to select and implement the best, most economical methods for protecting them.

The insights gained over these three days can help ensure that a minor operational disruption or inconvenience doesn't turn into a full-scale disaster, such as extensive equipment damage, a plant shutdown and production losses.

The just-released preview program of the conference illustrates an extensive agenda, highlighted by presentations by globally recognized cybersecurity experts, interactive panel discussions and demonstrations of leading-edge technology solutions.

Leading industrial cybersecurity experts to speak
Among the outstanding speakers to present during the conference are:
• Samara Moore, Director for Cybersecurity Critical Infrastructure Protection on the White House National Security Staff, who will discuss the importance of better protecting industrial automation and control systems (IACS), the relevance of US national cybersecurity initiatives to national security and on manufacturing and automation.
• Kevin Stine, computer security expert at the National Institute of Standards and Technology, who will present an in-depth analysis of the recently released US Cybersecurity Framework, shedding light on its value and significance.
• Bryan L Singer, Principal Consultant at Kenexis Security Corporation, who will explain how cyberhackers can exploit common device-level vulnerabilities and bypass protective systems, and what you can do about it.
• Vic Wegelin, owner of PMA Concepts and an ISA instructor, who will review established and validated IACS security standards, examine how they help protect critical infrastructure, and provide guidance on applying them to specific control system scenarios.
• Eric Knapp, Director Cybersecurity at Honeywell, who will illustrate the importance of defense-in-depth architecture as a cybersecurity counter-measure, and layering system protection to fortify process control networks against external intrusion threats.
M|Exchange Panel: "Cybersecurity Challenges to Industrial Networks"
On Wednesday, 11 June 2014, a panel of industrial cybersecurity experts—including representatives from major suppliers and large end-user companies—will discuss the most pressing security challenges to industrial networks, and will provide guidance on how to mitigate the risk of damage and avoid a major impact to critical infrastructure. A brief presentation from each panelist will be followed by a Q&A session. The moderator of the panel is Katherine Voss, President and Executive Director of ODVA. Panelists include:
• Lee Lane, Business Director, Rockwell Automation
• Bruce Billedeaux, Senior Cybersecurity Consultant, MAVERICK Technologies
• Eric Cosman, Manufacturing IT Consulting Engineer, Dow Chemical
• Jeffrey Smith, Controls Architecture & ICS Security, American Axle (AAM)
ISA Cybersecurity Innovation Factory:
A walk-through technology demonstration
The ISA Cybersecurity Innovation Factory is one of four large interactive demonstration areas on the exhibit floor, showcasing technologies and solutions with experts on hand to answer your toughest questions. Walk through at your leisure to see for yourself what the latest cybersecurity technologies and solutions look like and how they relate to your applications.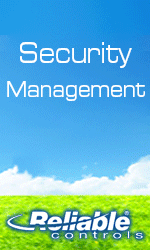 Surrounding this area are participating cybersecurity vendor booths for learning about each specific technology and to help determine which solutions are best for your facility's unique challenges.

Register today
Act now to ensure your attendance at this one-of-a-kind event. To register and to gain all the details on the conference, visit www.isa.org/CyberConf2014. Click here for a pdf of the preview program. For more information or immediate assistance, email info@isa.org or call +1 919-549-8411.
ISA: A global leader in industrial control system and network cybersecurity
ISA is widely recognized as a global leader in the development of industrial automation and control systems (IACS) security standards.
The ISA/IEC 62443 series of industrial automation and control systems (IACS) security standards are designed to prevent and mitigate IACS security vulnerabilities across all key industry sectors and critical infrastructure.
In fact, ISA's cybersecurity standards are referenced in the national Cybersecurity Framework recently introduced by President Barack Obama. ISA and its umbrella organization, the Automation Federation, played a key role in the development of the framework.
More about ISA
Founded in 1945, the International Society of Automation (www.isa.org) is a leading, global, nonprofit organization that is setting the standard for automation by helping over 30,000 worldwide members and other professionals solve difficult technical problems, while enhancing their leadership and personal career capabilities. Based in Research Triangle Park, North Carolina, ISA develops standards; certifies industry professionals; provides education and training; publishes books and technical articles; and hosts conferences and exhibitions for automation professionals. ISA is the founding sponsor of The Automation Federation (www.automationfederation.org).


---


[Click Banner To Learn More]
[Home Page] [The Automator] [About] [Subscribe ] [Contact Us]