---
Echelon to Chair Keynote at Smart Metering West Coast 2007 Conference











Duke Energy and Echelon Present "Duke Utility of the Future Architecture"
LOS ANGELES--(BUSINESS WIRE)--Aug. 20, 2007--Echelon Corporation (NASDAQ: ELON) announced today a series of presentations at the Smart Metering West Coast 2007 Conference being held August 21 and 22 in Los Angeles, California. The Smart Metering West Coast conference is designed to bring together the world's leaders in smart metering in one forum to help utilities gain in-depth, comprehensive knowledge and first-hand experience of the benefits and challenges, the technologies and implementation techniques of smart metering.
Echelon Senior Vice President Frits Bruggink will open the event and serve as moderator for the keynote session. With experience dating to Echelon's pioneering advanced metering project with Enel SpA of Italy, in which over 27 million meters were deployed in a five year period, Mr. Bruggink is one of the world's experts on the business transformation process that smart metering brings to utilities.
Bob Warden, Echelon Vice President, Corporate Accounts, will speak in the afternoon with Matt Smith, Director - Utility of the Future, Duke Energy. The talk, titled "Duke Utility of the Future Architecture," will describe how Duke Energy is seeking to transform its system of delivery and usage of energy for Duke Energy and its customers. Duke is looking to create a networked, real time, intelligent energy infrastructure capable of optimizing the generation, delivery, and consumption of energy. The talk will describe how Echelon and Duke are working together in an initial Utility of the Future field pilot to test and validate Duke's business and technical direction.
"We are honored to have such a prominent position at Smart Metering West Coast this year and to be presenting with our first North American customer, Duke Energy," said Ken Oshman, chairman and CEO of Echelon. "Duke Energy chairman and CEO Jim Rodgers has described the promise of the smart grid as 'one of the greatest advancements of the 21st century'; a vision we wholeheartedly share. The NES system was designed around the concept of bringing the power
of networks to the electrical grid, where the meters of the past are replaced by the intelligent end points of the future that not only meter energy but also help utilities and their customers better understand and manage their consumption and the grid. We've worked successfully with European and Asian utilities and are proud to work with Duke as we enter the North American market."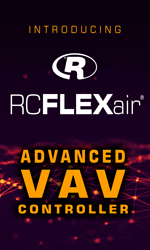 Bob Warden will give a talk highlighting the advantages that smart metering with Echelon's NES system brings to utilities. Echelon's NES system provides an open, bidirectional, and extensible infrastructure that enables a wide range of utility applications. The system offers a comprehensive set of energy services, including: two-way automated meter reading; multi-tiered billing; time-of-use and real-time pricing; prepaid metering; remote electrical disconnect and reconnect; distribution system asset optimization; electricity outage detection and restoration management; management of blackout and brownout situations; comprehensive revenue protection; real-time direct load control; power quality measurement; and extensive tamper detection features.
About Echelon Corporation
Echelon Corporation (NASDAQ:ELON) is a networking company that provides products and systems that can monitor and save energy; lower costs; improve productivity; and enhance service, quality, safety, and convenience by connecting everyday devices in utility, buildings, industrial, transportation, and home control systems. Tens of millions of smart devices based on Echelon's LonWorks(R) products and Networked Energy Services (NES) systems are used around the world today, bringing benefits to consumers and industry. More information about Echelon can be found at http://www.echelon.com.
Echelon, LonWorks, and the Echelon logo are registered trademarks of Echelon Corporation registered in the United States and other countries. Other product or service names mentioned herein are the trademarks of their respective owners.
---


[Click Banner To Learn More]
[Home Page] [The Automator] [About] [Subscribe ] [Contact Us]