---
Danish Utility ELRO Net Selects Echelon's NES System for 50,000 Home Smart Metering Project











SAN JOSE, Calif.--(BUSINESS WIRE)--Aug. 23, 2007--Echelon Corporation (NASDAQ:ELON) today announced that the Danish utility ELRO Net has awarded a contract to Echelon's Networked Energy Services (NES) Value Added Reseller Eltel Networks A/S to deploy an NES based advanced metering system to 50,000 Danish homes. This award marks the first win for the NES system in Denmark, representing another expansion of the NES system market. Initial deliveries are expected to begin in the fourth quarter of 2007 with project completion by 2010. Revenue to Echelon over the life of the project is expected to total approximately $5 million.
"Denmark has a long history of being at the forefront of responsible energy policy with a focus on reduced consumption, reduced emissions, and sustainability," said Svend Erik Pedersen, ELRO's Grid Manager. "With this project ELRO is continuing its strategy of investing in innovative programs and technologies to provide the highest possible levels of service to our customers. With the NES based system from Eltel, we will enable ourselves and our customers to understand not only how much energy is being consumed, but when it is being consumed, so that together we can take action to reduce peak load, reduce greenhouse gas emissions, and increase the quality of service across our distribution grid."
In the ELRO project a combination of wide area networks will be used for the system's backhaul data collection infrastructure, WiMax, an emerging standard for high speed, low cost metropolitan wireless data networking, and GPRS cellular. ELRO recently acquired a national license to spread WiMax countrywide.
"Because of the NES system's standards-based architecture, we are able to leverage the WiMax network already owned and operated by ELRO as part of our advanced metering offering to lower their cost of ownership," said Sonny Nielsen, Eltel's CEO. "The NES web services interface and WAN independent architecture gives us an incredible mount of choice, flexibility, and long-term system security. Our ability to deliver future-proof systems based on the NES infrastructure is a competitive advantage that we believe will lead to an increase in market share as utilities make the transition to smart metering."
"The NES system is rapidly becoming a major force in the smart metering space as Eltel's win expands our market penetration to yet another country - Denmark," said Frits Bruggink, Echelon's senior vice-president, utility solutions. "ELRO's deployment will lay the foundation for future services across their customer base by taking advantage of the NES system's ability to support multiple services on top of a single platform."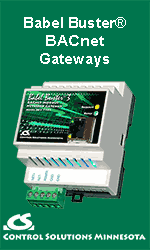 The NES advanced metering infrastructure from Echelon consists of a family of highly integrated, advanced electronic electricity meters accessed via a web services based network operating system over an IP networking infrastructure. Unlike systems with a dedicated radio per metering point, multiple NES meters can share a single IP connection through the use of Echelon's proven standards-based power line networking technology. In this way the NES system drives down the per-point connection cost and enables the system to easily and cost-effectively incorporate new wide area networking technologies over the life of the system.
About Eltel Networks
Headquartered in Helsinki, Finland, Eltel Networks is one of the leading Infranet service companies in Europe, with a primary focus on electricity and telecommunications networks. Eltel is installing more than 1.5 million smart meters in Scandinavia, and will be a potential partner for European network operators planning to upgrade their meterbases. More information about Eltel Networks can be found at http://www.eltelnetworks.com.
About Echelon Corporation
Echelon Corporation (NASDAQ:ELON) is a networking company that provides products and systems that can monitor and save energy; lower costs; improve productivity; and enhance service, quality, safety, and convenience by connecting everyday devices in utility, buildings, industrial, transportation, and home control systems. Tens of millions of smart devices based on Echelon's LonWorks(R) products and Networked Energy Services (NES) systems are used around the world today, bringing benefits to consumers and industry. More information about Echelon can be found at http://www.echelon.com.
Echelon, LonWorks, and the Echelon logo are registered trademarks of Echelon Corporation registered in the United States and other countries. Other product or service names mentioned herein are the trademarks of their respective owners.
---


[Click Banner To Learn More]
[Home Page] [The Automator] [About] [Subscribe ] [Contact Us]