---
HomePlug Alliance Announces 2011 Conference, November 8-9 in San Francisco

World's Leading Powerline Communications Group Responds to Booming Demand for HomePlug Knowledge and Accreditation

Portland, Ore. - August 16, 2011 - The HomePlug® Powerline Alliance (www.homeplug.org), the world's leading industry group for powerline networking, today announced the HomePlug Technology Conference to be held November 8-9, 2011 in San Francisco, California.

As the global powerline networking market continues to grow rapidly - annual shipments of HomePlug broadband speed products are expected to triple by 2014 - the conference will highlight both the underlying applications for adoption of powerline networking and how HomePlug technology provides the foundation for standardization. The two day event will explore product applications ranging from digital entertainment to smart grid/smart energy and provide an in-depth understanding of the HomePlug interoperable standards family and the HomePlug certification program and resources. Anyone interested in gaining a deeper understanding of the powerline communications industry is welcome to attend. Further details are available at www.homeplug.org/conference.

Top level speakers, drawn from leading technology and vertical industries, and industry analysts, will cover the wide range of business and technical topics, including:
- Real world examples of high volume deployments of HomePlug products for applications such as IPTV and Over-The-Top video;
- Panel sessions for consumer electronics, automotive, appliance, chip and networking manufacturers, service providers and utility companies;
- Presentations covering future standards and product interoperability
- Sessions featuring HomePlug AV, IEEE 1901 and upcoming standards such as HomePlug AV2, IEEE 1901.2 and IEEE 1905.1

"As the number of HomePlug devices approaches the 100 million mark, the impact and potential of HomePlug technology continues to expand across ever increasing numbers of industries," said Rob Ranck, president of the HomePlug Powerline Alliance. "This two day conference is designed to offer a real world overview of how the technology is being developed, implemented and certified. We look forward to welcoming not only those already involved with HomePlug projects today but also those looking for information on how to get started and benefit their business tomorrow."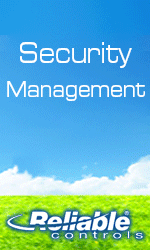 About the HomePlug® Powerline Alliance
The HomePlug Powerline Alliance, Inc. (www.homeplug.org) is an industry-led initiative with 65 member companies that creates specifications, marketing and certification programs to accelerate worldwide adoption of powerline networking with HomePlug technology. With HomePlug technology, the electrical wires in the home can now distribute broadband Internet, HD video, digital music and smart energy applications.

The Alliance works with key stakeholders to ensure HomePlug specifications are designed to meet the requirements of IPTV service providers, power utilities, equipment and appliance manufacturers, consumer electronics and other constituents. The HomePlug Certified Logo program is the powerline networking industry's largest Compliance and Interoperability Certification Program and the program has certified over 240 devices.

Sponsor members include Broadcom Corporation (BRCM); Cisco (CSCO); Duke Energy (NYSE: DUK); GE Energy, an affiliate of General Electric Co. (NYSE: GE); Qualcomm Atheros, a wholly owned subsidiary of Qualcomm Incorporated; Renesas Electronics Corporation (TSE: 6723); SPiDCOM Technologies; and STMicroelectronics (NYSE: STM).

"HomePlug" is a trademark of the HomePlug Powerline Alliance, Inc. in the U.S. and other countries. Other names and brands may be claimed as the property of others.

---


[Click Banner To Learn More]
[Home Page] [The Automator] [About] [Subscribe ] [Contact Us]