---
OpenADR Alliance Releases 2.0a Profile Specification and Compliance Test Suite
Rapidly emerging standard will lower costs and improve reliability of automated demand response
Morgan Hill, CA, Aug. 8, 2012: The OpenADR Alliance today announced the release of the OpenADR 2.0a Profile Specification, the only existing open data model to exchange messages for Demand Response (DR) events between a service provider, aggregator and end-user in commercial, industrial and residential markets. OpenADR 2.0a is one of a suite of Smart Grid communication profiles that provides dynamic pricing, grid reliability and transactional signals using a server-client model to convey information rather than a network based control structure.
Early implementations of OpenADR 2.0a have been pre-tested utilizing a test suite developed by test tool partner QualityLogic. This OpenADR test tool will be used for all certification tests, as well as pre-testing and development. Later this month the Alliance and Intertek, the official test service provider, will initiate official certification testing on candidate devices. For more information on the test suite, please visit: http://www.qualitylogic.com/Contents/Smart-Grid/Products-Services/OpenADR-2-Certification-Test.aspx

"We are extremely pleased to release the OpenADR 2.0a profile specification. This specification is the result of a strong collaboration between leading utilities, independent system operators (ISOs), regulators and controls suppliers, all ensuring the latest features are incorporated to meet current market demands," said Barry Haaser, managing director of the OpenADR Alliance. "The specification and new test tool together will allow us to support the rapid deployment of the first OpenADR-certified devices to drive greater energy management and efficiency for customers and utilities."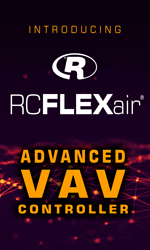 OpenADR 2.0a Profile Specification
OpenADR is a global Smart Grid interoperability standard developed to optimize electric supply and demand by standardizing the interface between electricity markets and end customers and automating customer response to high energy prices and grid instability. OpenADR 2.0 provides secure two-way communications between DR servers, which publish information, and the automated DR clients, which subscribe to the information. Using OpenADR enables both peak electric demand reduction and load shifting at client locations according to customer needs and preferences by continuously communicating dynamic price signals such as hourly day-ahead or day-of real time pricing. OpenADR 2.0-based products and services will help utilities maintain grid reliability and will help customers better manage their energy costs during times of wholesale electric market price volatility.
OpenADR 2.0a is the first of several profile specifications to be developed, using a standard data model derived from the OASIS Energy Interoperation (EI) specification. The OpenADR 2.0a profile specification is designed to support the simplest devices installed in commercial, industrial and residential environments to enable broad-based and completely automated participation in DR events. Future specifications will address more complex environments. For additional information please visit http://www.openadr.org.
About the OpenADR Alliance
The OpenADR Alliance is a mutual benefit corporation created to foster the development, adoption and compliance of the Open Automated Demand Response (OpenADR) Smart Grid standard. The Alliance fosters the development, adoption, and compliance of the OpenADR standard through collaboration, education, training, testing, and certification. The OpenADR Alliance works with related industry organizations and is open to all interested stakeholders interested in accelerating the adoption of OpenADR for price- and reliability-based demand response.



---

[Click Banner To Learn More]
[Home Page] [The Automator] [About] [Subscribe ] [Contact Us]