---
Businesses Go Green and Realize Cost Efficiencies by Automating their Buildings
Building Automation Markets Exceed $1.6 Billion in EMEA, and $1.7 Billion in Americas in 2010

Wellingborough, UK, 1 December 2011 – According to a new report by IMS Research, a leading independent supplier of market research and consultancy to the global electronics industry, the building automation controllers, software and sensors market in EMEA was worth $1.6 billion in 2010, and the Americas market totaled $1.7 billion last year. The report, "The EMEA and Americas Markets for Building Automation Controllers, Software and Sensors – 2011 Edition", finds that companies are increasingly improving the energy efficiency of their buildings by using building automation systems.
Many construction forecasts for Western Europe suggest flat or no growth for 2011 while the building automation market in the same region is forecast to grow at two percent.

"Whilst the construction market has faltered through the tough economic climate, IMS Research forecasts the building automation market to outpace construction market forecasts as business and governments alike look to improve the efficiency of their buildings," says William Rhodes, Market Analyst at IMS Research.

Building automation systems can be installed in new and existing buildings enabling the heating, ventilation, air-conditioning and other systems to communicate with each other. This ensures they run as efficiently as possible saving the company money. Building automation equipment companies interviewed by IMS Research for the report indicated automated buildings can realize energy cost savings ranging for 10 percent to 40 percent annually.
Currently, most large new buildings have building automation systems installed. However, one of the key growth areas for the market (particularly in more developed economies) is retro-fitting existing buildings with automation systems.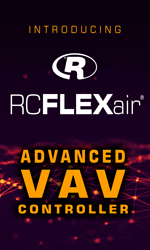 An example of the commitment towards greater efficiencies in buildings is the US Presidential Order 13423. Singed in October 2009, it recognizes the US Federal Government as one of the largest consumers of energy in the US and states the Federal Government will lead by example and make improvements to the environmental and energy performance of their nearly 500,000 buildings.

"There are many times when employees will sit in an office with the radiators powering out heat, the air-conditioning cooling the room, whilst the windows are wide open. Building automation systems can ensure this situation does not exist, saving businesses money and improving their green credentials," Rhodes added.
For more information please contact:
United States - wrogers@greenfieldscommunications.com
Europe - clive@greenfieldscommunications.com
About The EMEA and Americas Markets Building Automation Controllers, Software and Sensors – 2011 Report
This report describes the current state of the market and highlights the opportunities and challenges the market will face in the coming years. The report is the most detailed of its kind, with numerous analyses by product type, systems size, end-user industry and country. The current competitive environment is also analyzed with the presentation of market shares.

About IMS Research
IMS Research is a leading independent supplier of market research and consultancy to the global electronics industry, offering syndicated market studies, custom research and consultancy services. Clients include most of the household names in the industry. IMS Research has offices in Europe, the US, China, Taiwan, South Korea, and Japan. To find out more, contact IMS Research: enquiries@imsresearch.com; http://imsresearch.com. Follow us on twitter @IMSresearch



---


[Click Banner To Learn More]
[Home Page] [The Automator] [About] [Subscribe ] [Contact Us]