---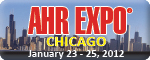 ClimateTalk Alliance at AHR Expo 2012 - Booth 6140

Alliance Releases Version 1.3 of the ClimateTalk Open Standards
In preparation for development of certification test cases, the ClimateTalk Alliance has recently published Version 1.3 of the Application and Protocol standard packages. Each standard has been updated in an effort to streamline the information and clarify the requirements for certification. The new standard package is available for public download now on the ClimateTalk Alliance website.

ClimateTalk Alliance Welcomes New Members
The ClimateTalk Alliance is excited to announce Enertech Manufacturing and Unico, Inc. have joined in the "Collaborative Thinking for a Connected Home".

Enertech Manufacturing, LLC produces geothermal heating and cooling products for both residential and commercial applications throughout North America. Their award winning product lines includes the GeoComfort, Hydron Module, and TETCO brands of Geothermal Heating and Cooling Systems.

Enertech is excited about being part of the ClimateTalk Alliance. "We feel that ClimateTalk is the best choice for residential communications for a number of reasons, and we're looking forward to participating in the Alliance," commented Jeff Hammond, Enertech's Vice President of Marketing and Product Development.
Visit Enertech at the AHR Expo, January 23-25 in Chicago, IL, Booth 6091.

Unico, Inc. is considered the leader in Small Duct High Velocity (SDHV) heating and cooling systems. In fact, Unico, Inc. spearheaded and led the effort in getting SDHV systems approved as a class of product with the US Department of Energy. Aligning with other major HVAC manufacturers, conservation groups, and other industry partners and influencers, the designation was granted in 2004 to recognize Small Duct High Velocity as its own classification of product.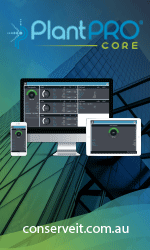 Randy Niederer, Director of Marketing at Unico says "We look forward to working with all the other members of the ClimateTalk Alliance to further the organizational mission of creating a common communication infrastructure for HVAC and Smart Grid devices. Together we can make a difference."
Visit Unico at the AHR Expo, January 23-25 in Chicago, IL, Booth 6140.

As an endorsing sponsor of the AHR Expo, January 23-25 in Chicago, IL, we hope you will attend this important industry event. Be sure to stop by Booth #5022 to talk with members of the ClimateTalk Alliance and see the value of an open communication standard for the residential HVAC and Water Heater Market.

About ClimateTalk Alliance

The ClimateTalk Alliance is an organization of industry-leading companies who are committed to developing a common communication infrastructure for HVAC and Smart Energy devices and enabling the interoperability of diverse systems. The ClimateTalk Alliance has been formed as an ecosystem to drive collaboration on standards to address fragmentation in the HVAC Communications market and provide interoperability for applications in the Smart Energy arena. The ClimateTalk Alliance is open to companies committed to providing long term interoperability of communicating devices that provide reduction in energy consumption while improving comfort and end user experience. For more information, visit www.ClimateTalk.org.




---


[Click Banner To Learn More]
[Home Page] [The Automator] [About] [Subscribe ] [Contact Us]